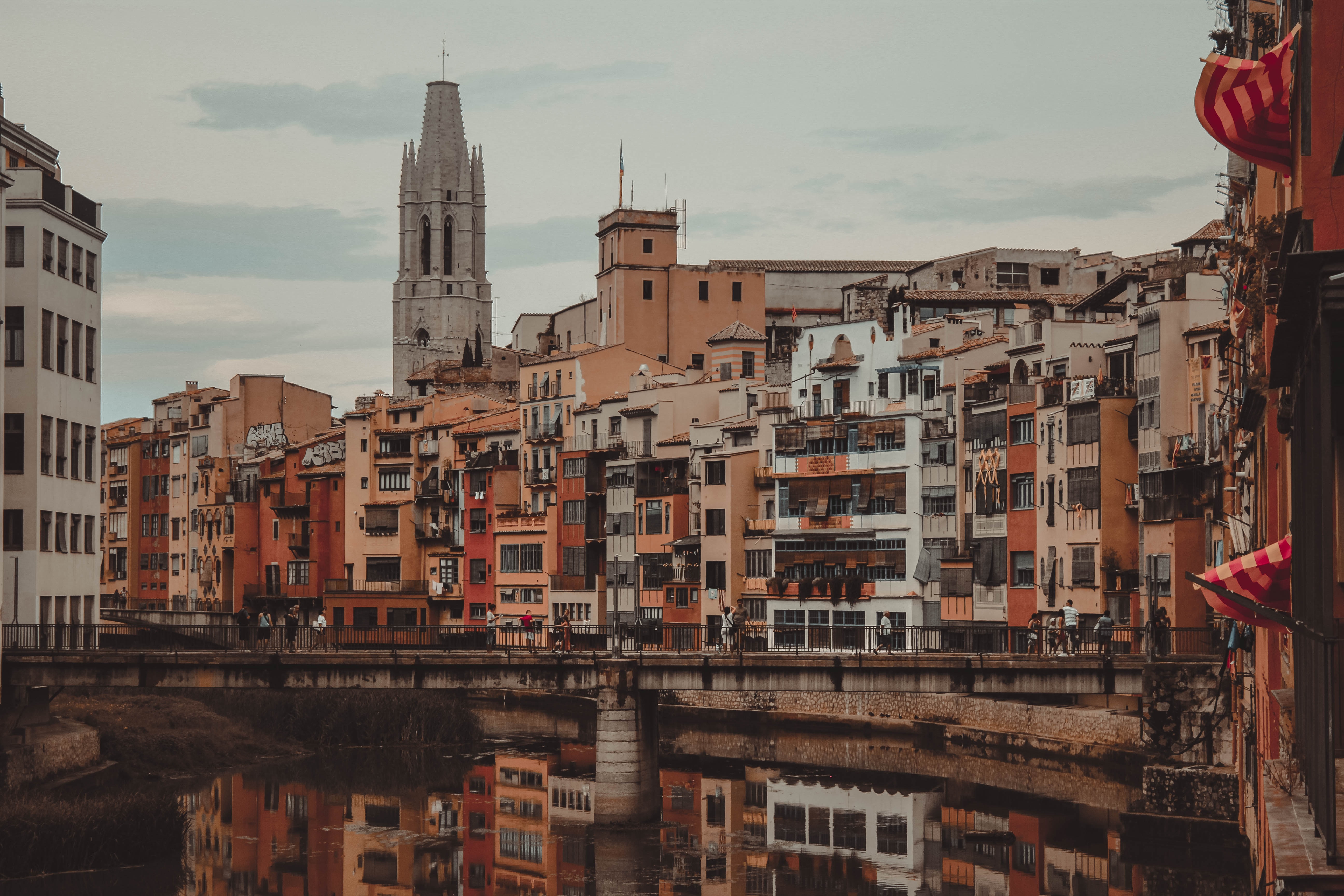 A hands-on cooking class culminating in a family-style dinner served with wine and beer.
We're happy to have Camila back in our classroom; though she left the Bay for Barcelona a few years ago, she makes time to share a menu and a story with our community whenever she's in our area. This menu features traditional Catalonian dishes, inspired by a recent trip to Can Roca, an unassuming restaurant on the outskirts of the city of Girona.
If Can Roca rings a bell in your head, it might be because El Celler de Can Roca has been ranked the best restaurant in the world three times in the last few year and recently, their pastry chef was named the best in the world. The three Roca brothers were literally born into a family restaurant, Can Roca, which the parents still run. Though the sons have taken traditional dishes to new heights, their parents' restaurant is still bustling. "De tota la vida" as the Catalans say, which roughly translates as "as it's always been." Traditional, good. This menu is an example of their traditional Catalan dishes, which inspired a new generation to create the best restaurant in the world
MENU
Soup with Mint 
Frisée and Bitter Orange Salad 
Fideuà, Catalan Style with Broken Alioli 
Roasted White Fish Fillet with Garlic Rosemary Vinaigrette (this is the Roca brothers' dad's favorite dish)
Coffee Flan 
This menu contains the following common allergens: dairy, wheat, eggs, fish, and shellfish. If you have allergies or dietary restrictions please e-mail us at info@18reasons.org before purchasing a ticket.
Camila Loew holds a Ph.D. in Humanities and is a certified nutrition consultant. Having lived alongside the Mediterranean for almost two decades, she believes that the best cooking relies on simple recipes with outstanding ingredients. That's the Mediterranean way she conveys in her classes, along with the concept of sobremesa, which happens to be the name of the company she runs. Sobremesa is the leisurely time we spend gathered around the table. In addition to running Sobremesa Culinary Tours, through which she offers delicious cultural and culinary experiences abroad for fellow food-lovers, Camila works at the Torribera Mediterranean Center, and teaches academically about Mediterranean food culture to American students abroad. Since 2014, Camila has been sharing her love of regional Spanish and Mediterranean cuisines at 18 Reasons. For more information visit her website www.sobremesa.life 
Photo credit Mat Reding, Unsplash.com