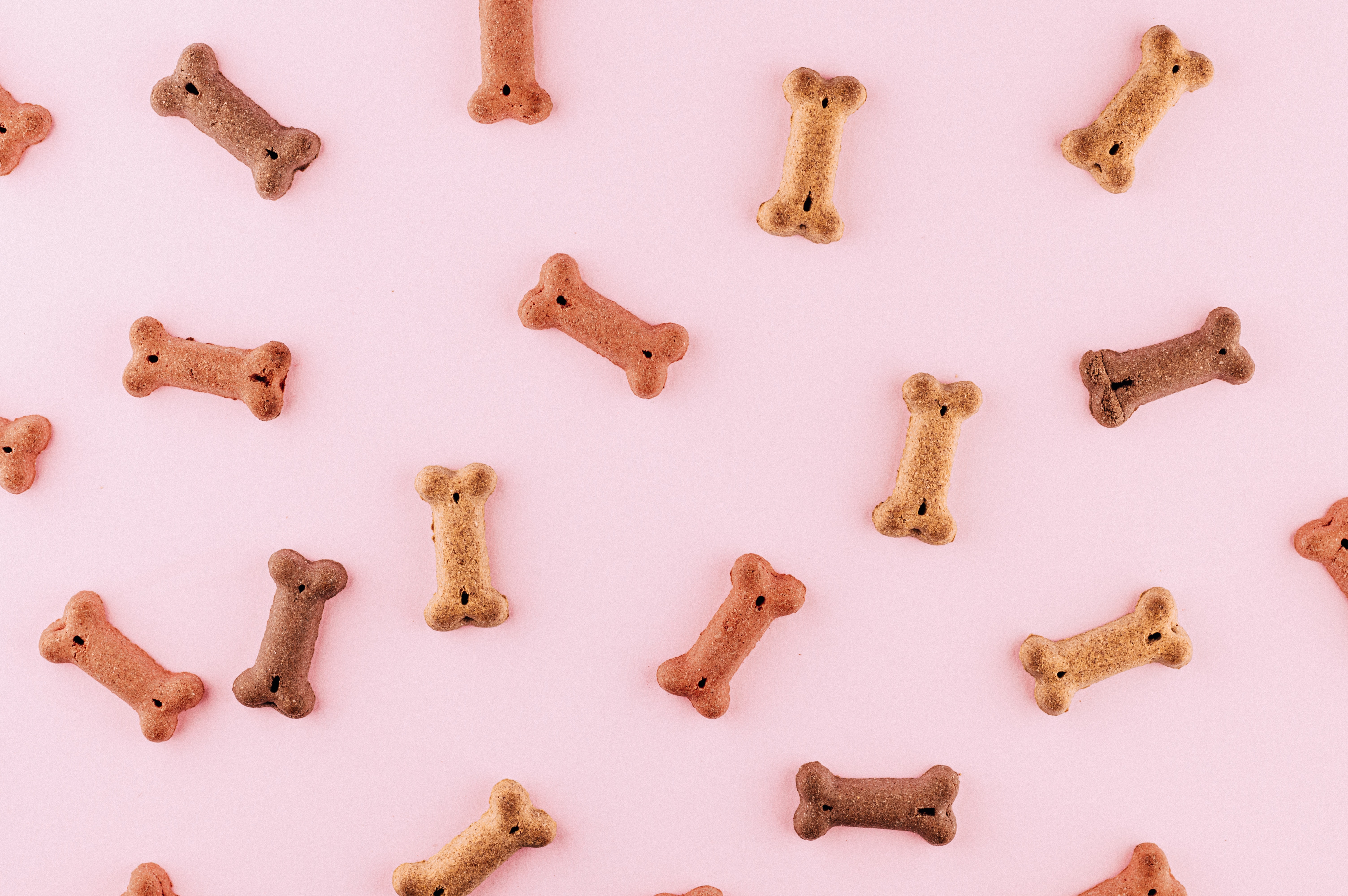 A hands-on baking class with a light meal and a glass of wine.
Calling all dog lovers! Our resident baking instructor and proud mama of a pup, Jennifer, will guide you through some homemade treats to pamper the dogs in your life. You'll work in groups to mix and bake the treats. Jennifer will share tips on using different ingredients at home to make your own signature biscuit. We'll make a snack for you all, too, so you can eat and chat with fellow puppy parents while the treats bake. The cooled biscuits will be divided and sent home in a doggy bag!
*Though we love dogs, we can't let them into the classroom or kitchen. Please leave Fido at home and keep the biscuits a surprise!
Menu for the Dogs
Yapple-Cinnamon Training Bites - With fresh apples and yummy cinnamon, these appeal to the most finicky palates.
Pumpkin-Spice Latte Pupcakes - Make them big or make them small, these tender pupcakes beat puppuccinos any day.
Peanut Brindle - A tasty tail-wagging treat.
Menu for the Humans
Spanielkopita - No spaniels are harmed in making this dish! (Psst, it's really spanakopita, a delicious flaky pastry filled with spinach and feta)
Seasonal vegetarian salad
Jennifer Altman began her culinary journey at age eight baking and cooking for her family and friends. After a career in science, she followed her passion and became a pastry chef. She is now a culinary instructor teaching both professional and amateur cooks nationally and internationally. She loves anything to do with food—cooking, gardening, recipe developing, teaching, and is particularly interested in food sustainability.