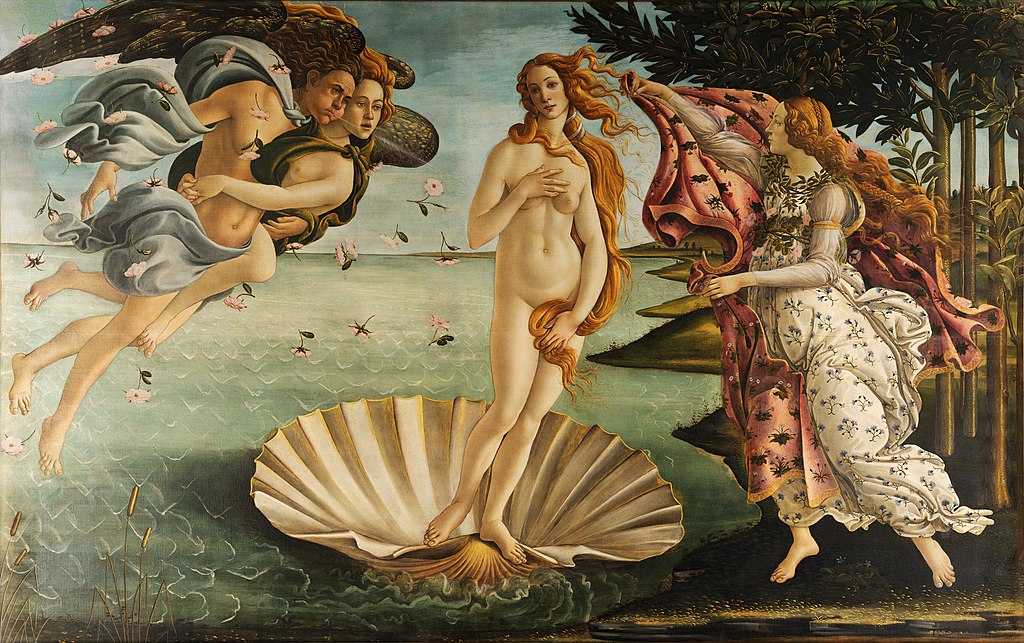 A hands-on cooking class culminating in a family-style dinner served with wine and beer. 
It's a tale as old as time: you really like someone, and you want to cook something impressive, but you're busy, nervous and have no idea where to start. To top it off, this is the big one: a date on a weeknight, with no time to fuss about in the kitchen all day, and no excuses if it crashes and burns for the most romantic of nights. Chef Mike Weller to the rescue! In this class we will bow to the Goddess of Love's entrance on a clamshell and feature seafood throughout, a true aprodisiac's menu of the marine! We start with a dish so old it may even be new again, from almost back in the time of Venus herself: Potato Rösti "Pizza" with smoked salmon, creme fraiche and some domestic caviar. And, because nothing brings things closer like feeding each other handcrafted surprises, a platter of shrimp with you-choose salts and sauces. Classic sexy black risotto enrobing the fruits of the sea, and finally a combination of all things romantic with a classic French broth, tomato "love apples," the funky allure of wild mushrooms, and a delicate morsel of fine white glistening fish: this class will give you an array of choices, but where it leads is up to you!
No need for a partner in this class: keep your new skills as a surprise or find your true love with these meals in your pocket. Learn a classy menu you can cook at home to make that special someone swoon (and possibly profess their undying love!).
MENU
Potato Rösti "Pizza" with Smoked Salmon, Creme Fraiche, and Caviar
Sharing Platter: Shrimp Fritters, Shrimp Heads, Shrimp Chips, Edamame, Jicama Batonettes, Assorted Salts and Dipping Sauces
Risotto of Seafood with Squid Ink, Squid, Scallops, and Clams
Fish a la Nage — FIlet of Local Cod over Chanterelle and Tomato Salad in a Buttery Broth
Born in the Haight Ashbury neighborhood of San Francisco, Mike Weller grew up in suburbs of San Jose, where he discovered cooking as his first profession and lifetime passion. After wandering through typical teenage jobs at pizza joints and ice cream parlors, Mike's first "restaurant" job was with Sambo's Coffee Shops, slinging hash and cooking eggs for the bar rush and Sunday breakfast crowds.  He moved on to help open several restaurants, attend the California Culinary Academy, and study under European chefs with Michelin backgrounds. Later, Mike served as an executive chef for catering companies, wineries and country clubs.  When his son was born, Mike transitioned his career into teaching, returning to the CCA where he eventually became the Executive Chef and Director of Academics.  Having taught for Le Cordon Bleu North America in both online and brick and mortar schools, Mike is thrilled to return to teaching in a neighborhood-based community.  When he is not teaching he tends to his backyard garden, helps his wife to can and preserve food, and loves to cook for his friends and family.