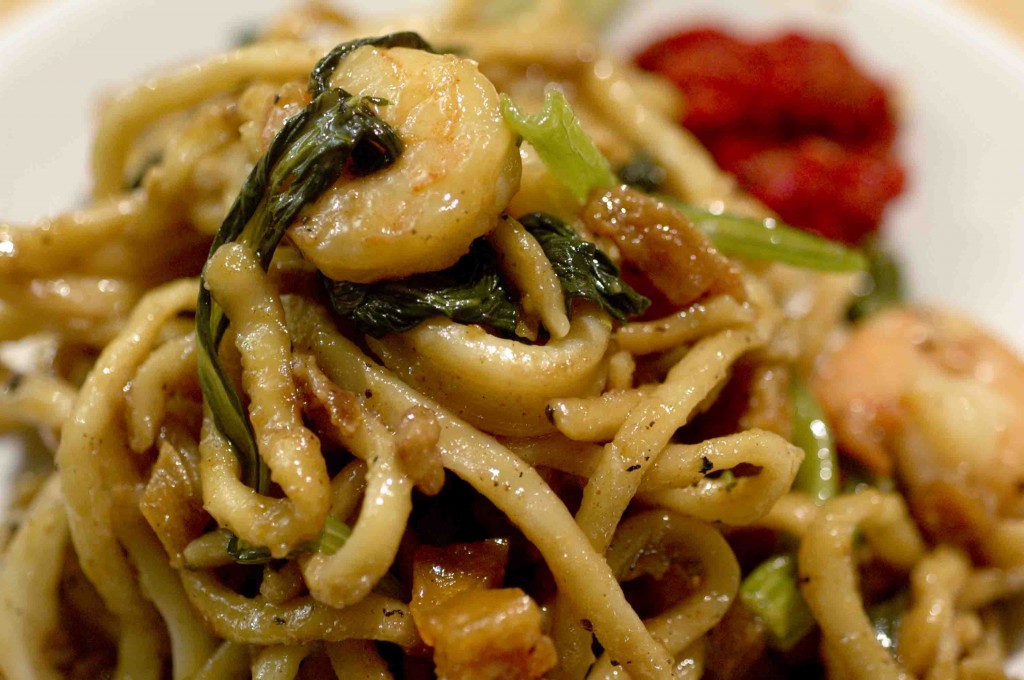 A hands-on cooking class culminating in a family-style dinner served with wine and beer.
Hokkien Mee. If you know, you know. There are so many debates over the many different types of Hokkien Mee.  One thing everyone can agree upon - they are all very good in their own way. We'll celebrate this iconic noodle dish with roots in China's Fujian (Hokkien) province with noodles galore and a flavorful punch of sambal on side. We can't give out tickets to Kuala Lumpur, but this will get us there in spirit!
MENU
Singapore-style "Light" Hokkien Mee with Egg Noodles, Pork, Shrimp, Squid in a Light Fragrant Sauce
KL-Style "Dark" Hokkien Mee with Pork Cracklings, Pork, Shrimp, and Squid in Dark Soy Sauce
Penang-style Hokkien Mee (aka Prawn Mee) with Rice Noodle and Egg Noodle in a Pork Rib Broth
Sambal
Mango Shaved Ice - a refreshing end to a big meal to cool us down in our warm San Francisco summer month of September!
Linda Tay Esposito is teaching chef whose food represents a tribute and a commitment to the authenticity of the cuisines of the Pacific Rim.  For the last 15 years, Linda has shared her passion and knowledge of South East Asian cuisine in the Bay Area and her work had been featured in KQED Bay Area Bites, the New York Times, etc. Linda taught at the The Cooking School at Cavallo Point and at Sur La Table Cooking School, and was a lead chef at Parties That Cook where she taught global cuisines in a team building setting. She started her teaching career at Whole Foods Market. Most recently she was the head of operations and chef at Bay Area's artisan tofu maker, Hodo. She currently leads the development of La Cocina's municipal marketplace – using food as a creative approach to economic development by offering affordable, healthy food options and safe spaces while providing assessable business opportunities for low income, immigrant, women food entrepreneurs. She writes a food blog at www.flavorexplosions.com and you can follow her on Instagram @flavor_explosions
Photo courtesy of Linda Tay Esposito