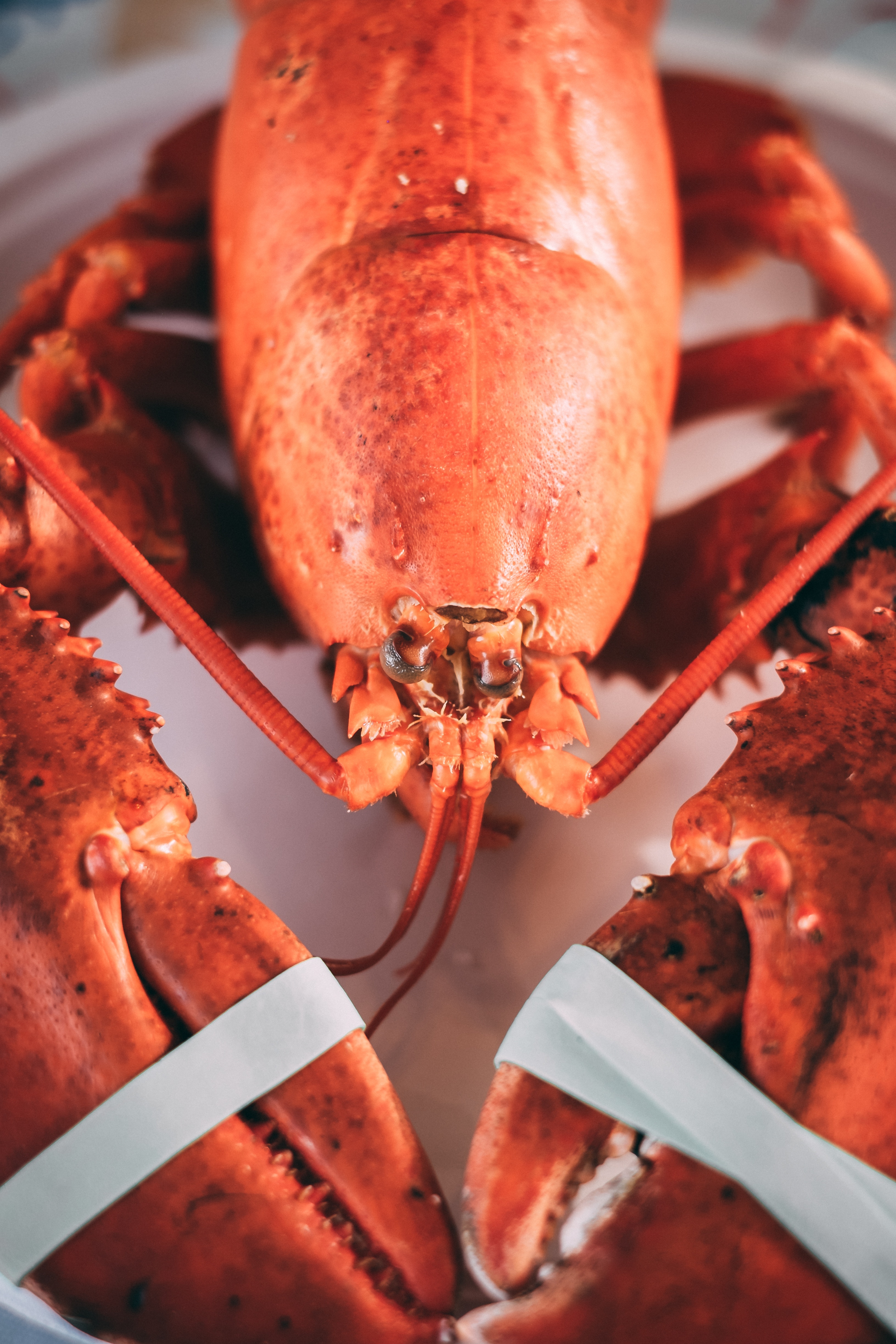 A hands-on cooking class culminating in a family-style dinner served with wine and beer. 
Come join us at 18 Reasons for a feast dedicated to the best: sustainable lobster, never tank-held, overnighted from Maine to the wondrous emporium of Bi-Rite across the street. We will cook up lobster in several formats, enjoying the secrets of breaking them down and using every part. Then, after preparing the meal, we will retire to our dining room for a family-style feast and great conversation with our new-found cooking companions.
MENU
First Course: Cauliflower Velouté with Lobster and Green Apple Confetti, Lobster Oil
Second Course: Corn, Tomato, and Lobster Ragout with Herbed French Gnocchi
Main Course: Petite Broiled Lobster, Orange Harissa Butter; Mint, Black Olive Couscous; Honey Glazed Heirloom Carrots
Dessert: Raspberry Soufflė 
Born in the Haight Ashbury neighborhood of San Francisco, Mike Weller grew up in suburbs of San Jose, where he discovered cooking as his first profession and lifetime passion. After wandering through typical teenage jobs at pizza joints and ice cream parlors, Mike's first "restaurant" job was with Sambo's Coffee Shops, slinging hash and cooking eggs for the bar rush and Sunday breakfast crowds.  He moved on to help open several restaurants, attend the California Culinary Academy, and study under European chefs with Michelin backgrounds. Later, Mike served as an executive chef for catering companies, wineries and country clubs.  When his son was born, Mike transitioned his career into teaching, returning to the CCA where he eventually became the Executive Chef and Director of Academics.  Having taught for Le Cordon Bleu North America in both online and brick and mortar schools, Mike is thrilled to return to teaching in a neighborhood-based community.  When he is not teaching he tends to his backyard garden, helps his wife to can and preserve food, and loves to cook for his friends and family.
Photo by Daniel Norris on Unsplash