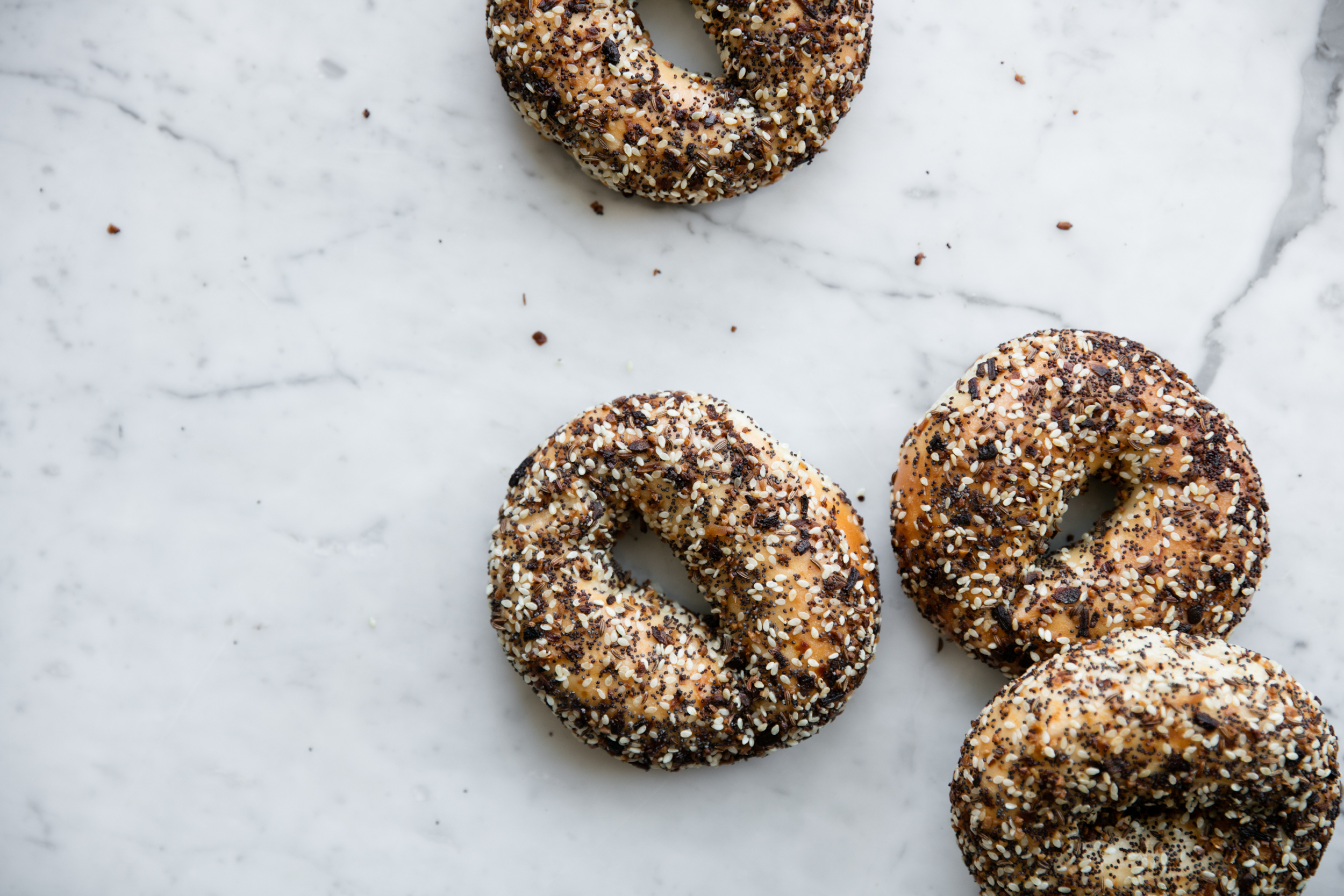 A hands-on cooking class culminating in a meal of a seasonal salad and the baked goods served with wine and beer.
Ahhh, bagels. A staple of the breakfast table, bagels also incite discussions on who makes the best ones. Learn how to make your own fresh bagels with Jennifer Altman: how to make the dough, form it into bagels, boil them, bake them, and eat them! Jennifer will also share some recipes behind a variety of delectable schmears.
MENU:
Three styles of bagels: Montreal-style, cinnamon-raisin, 100% whole grain bagels
Schmears:
Roasted red pepper and parmesan cream cheese
Scallion and black pepper cream cheese
Lox and dill cream cheese
Lemon-herb cream cheese
Salted honey butter
Fresh berry cream cheese
We'll add a salad to complement the dinner spread.  And as stomachs have limits, there will be leftover bagels to take home from class!
Jennifer Altman began her culinary journey at age eight baking and cooking for her family and friends. After a career in science, she followed her passion and became a pastry chef. She is now a culinary instructor teaching both professional and amateur cooks nationally and internationally. She loves anything to do with food—cooking, gardening, recipe developing, teaching, and is particularly interested in food sustainability.