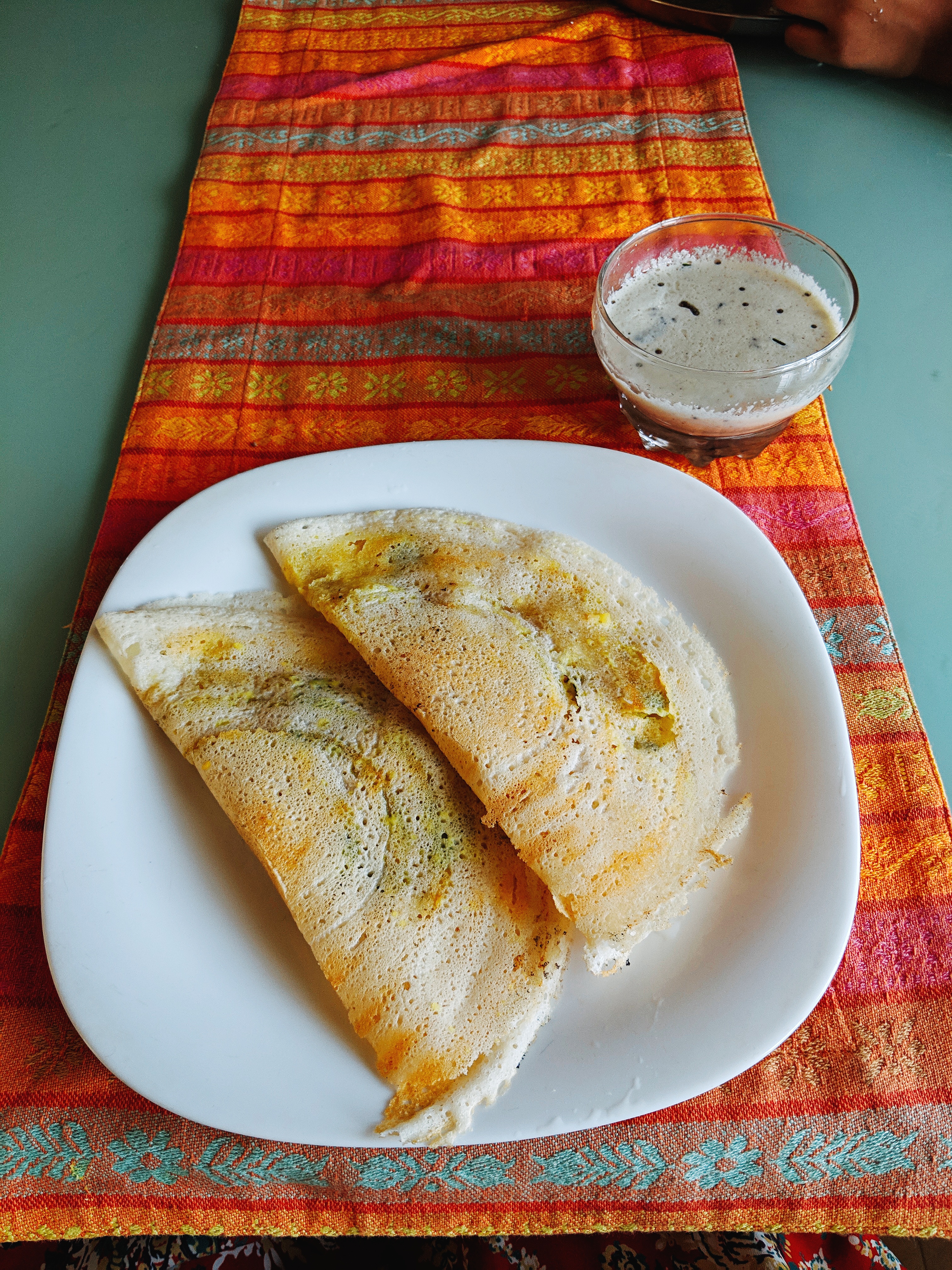 A hands-on cooking class culminating in a dinner served with wine and beer.
When Americans think about Indian food they typically think of the rich gravies and sturdy curries of the northern state of Punjab. In truth, the delectable dairy-ladden sauces and tandooris are only a slice of what India has to offer. One of the lesser known cuisines in America is that of the southern states of Kerala, Tamil Nadu, Karnataka, Andhra Pradesh and Telangana. Some of the main differences from the north is the prevalence of rice, coconuts, plantains, tamarind and curry leaves. In this class we will learn about some of the key concepts and techniques for bringing a little bit of Southern Indian into your kitchen.
Fresh from nearly 3 months of studying and travel through Southern India, Chef Marie is excited to share with you some of the classic dishes that most enamored and inspired her. Her journey took her through Ayurvedic schools, a month long stay with an Indian family and a risky amount of street food. She is eager to share some of the most beloved dishes from the south and maybe a story or two from the road. She chose a few iconic dishes to teach in this class that we think could inspire a brunch gathering of friends and family!
MENU
Idlis: fermented rice and dahl breads
Sambar: a spicy & sour seasonal vegetable and lentil stew
Masala dosa: a gluten-free fermented crepe filled with curried potato
Coconut chutney
Tamarind chutney
Masala chai
*Menu is vegan and gluten free. 
Marie Brennan graduated from the University of Wisconsin with a degree in Dietetics. An avid traveler, she has explored her love of food while on the road. Marie's travels have taken her to study cheese-making in Tasmania, Thai cuisine in Bangkok, tea and fermented foods in the mountains of Korea, raw food in Western Australia and the kitchens of numerous meditation centers around the world. She moved back the the USA to study in the Natural Chef program at Bauman College, where she also worked and taught for several years. Marie presently lives in the Bay Area and works as an educator, private chef and consultant. You can find her at www.hedonistinmoderation.com and follow her IG @hedonistinmoderation
Photo courtesy of Marie Brennan