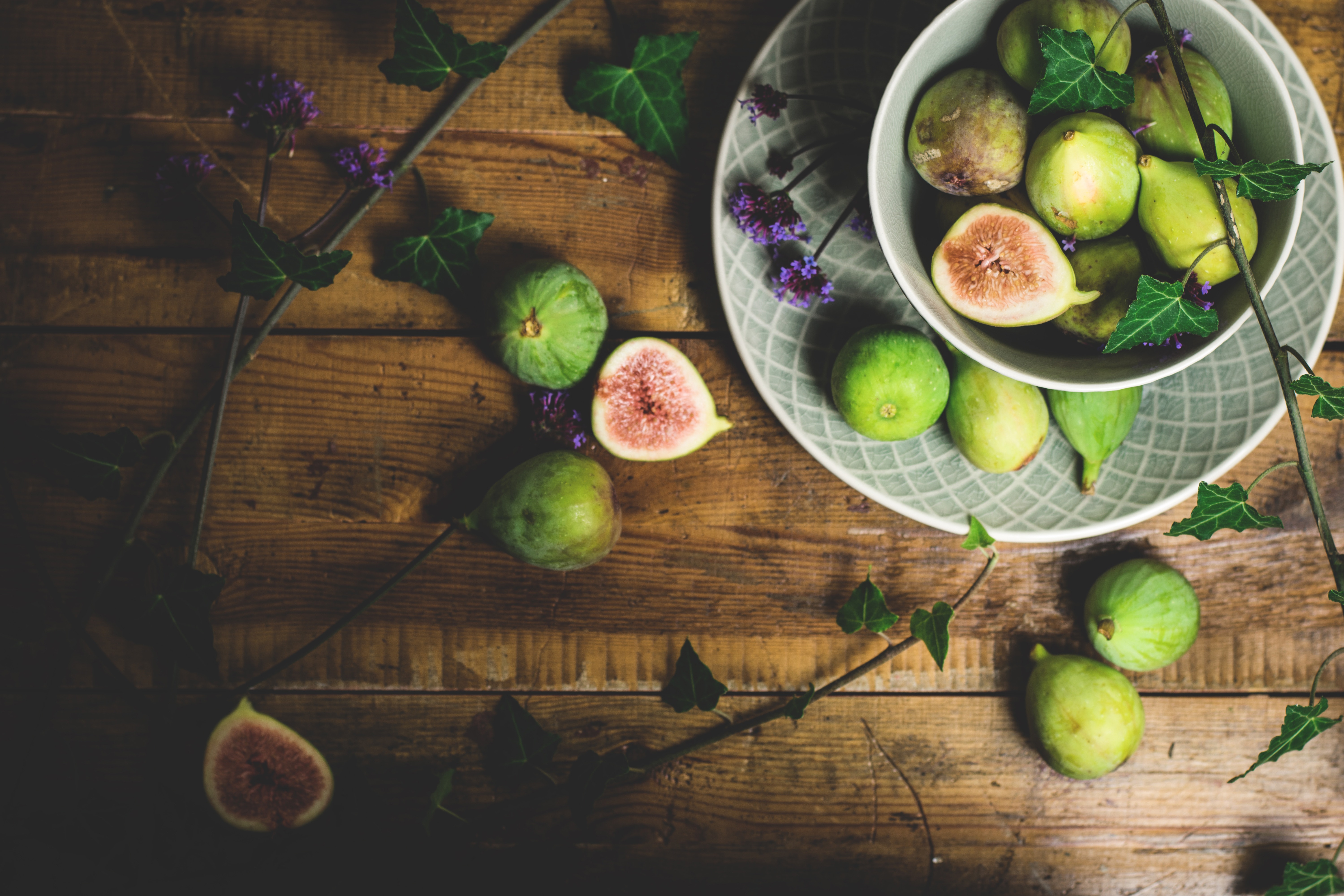 A hands-on cooking class culminating in a family-style dinner served with wine.
According to fans of the velvety fig, summer officially begins not on the solstice, but when fresh figs start showing at the farmers' market. And who better to teach us clever recipes inspired by this luscious fruit than Annelies, who is proud to say her first poem was written to a Mission fig? Get ready to do a deep dive into cooking with fresh and dried figs! In addition to cooking up this menu with fellow students, you'll learn tips on shopping for and storing figs and ideas to preserve the season. 
MENU
Fig Phyllo Tartlets
Figs and Farro in Parmesan Broth
Cheeseboard Salad with Bruleed Fresh Figs
Fig Ginger Glazed Portobellos
Fig Mille-Crepes Cake with Chocolate Hazelnut Ganache  
Before you arrive in class, here's a fun fact on figs: the seeds are actually inverted flowers! There's more where this came from, so we hope you'll join us in the kitchen! 
Annelies Zijderveld was born in Texas and has called the Bay area home for many years. She is the author of Steeped: Recipes Infused with Tea, a book for tea lovers about how to cook with tea. As a cooking teacher who teaches at 18 Reasons and Draeger's in San Mateo, she believes cooking should be fun and flavorful, (and still can't quite get over the amazing abundance of fresh produce and ingredients available to us in the Bay area). She also volunteers as a chef with Cooking Matters and delights in being a part of the wonderful work of #NoKidHungry in her local community. With a master's in intercultural studies and a Mexican-Bolivian-Dutch heritage, she's keen on finding the points of intersection around the table. Her food writing has appeared in Edible East Bay, allRecipes Magazine, The Kitchn, Paste Magazine, and Brit + Co. among other publications. She is the creator of the literary food blog, the food poet and you can follow her food antics on Instagram @anneliesz.