Producer Dinner: Sequoia Sake and the Art of Pairing Sake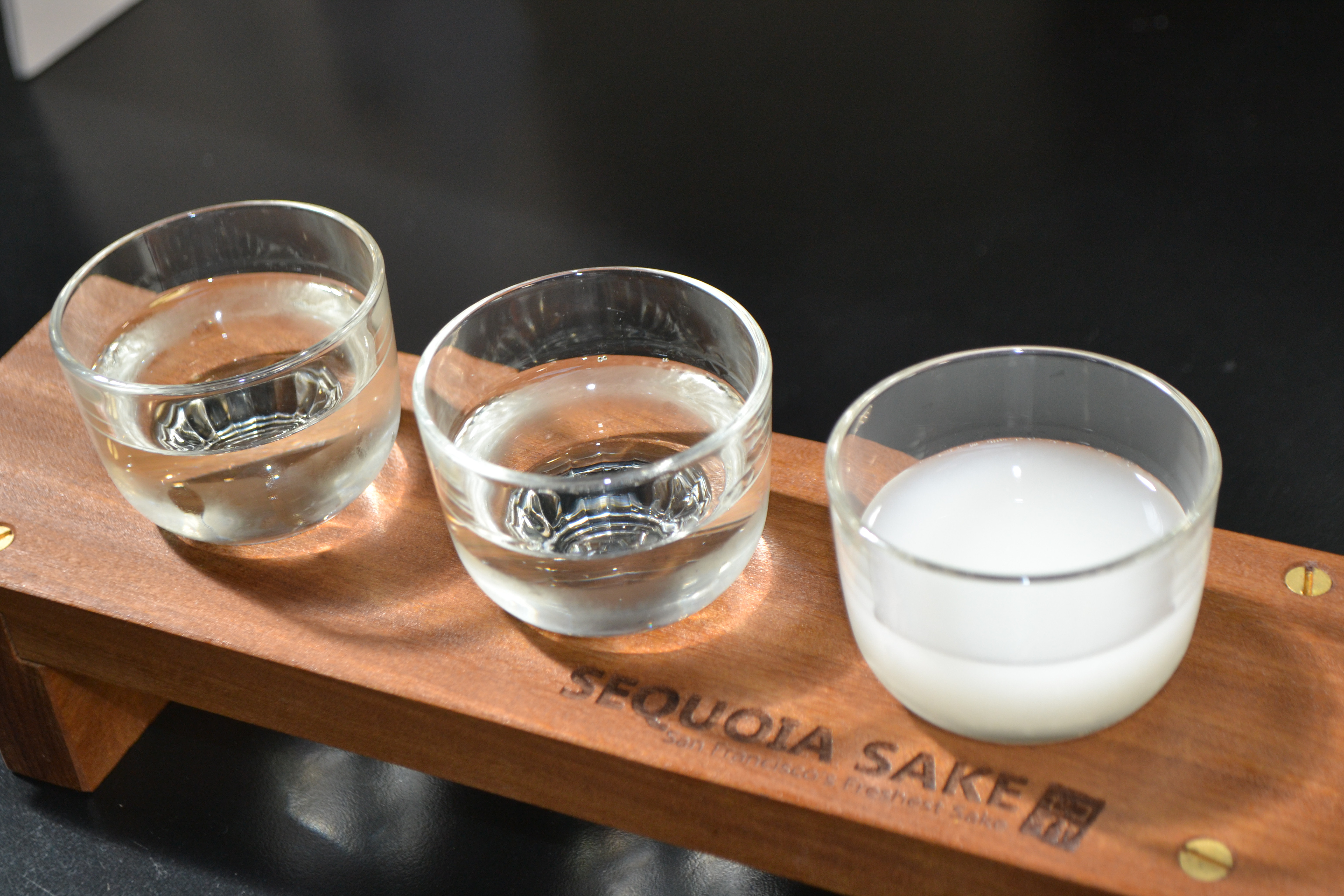 A four-course dinner paired with locally made sake from Sequoia Sake. This is not a cooking class.
American craft sake is on the rise. And it isn't just for drinking with sushi. We're honored to partner with Jake Myrick of Sequoia Sake to serve their delicious brews at our dinner table. Chef Mike will be cooking up a menu that will demystify assumptions of how to enjoy sake. At Sequoia, Jake and and his wife Noriko work hard to create fresh, live, and accessible sake. They believe the best way to experience sake is to drink it close to the source. And in nearby Bayview, Sequoia specializes in junmai sake which means they use only water, rice, koji and yeast in their mission to create the best sake outside of Japan. In addition, they use organic rice grown in Pleasent Grove, CA by Caboose Organic Rice Farm.
Not to worry if you don't know the first thing about sake! Jake will be at the table to share the story of their business and to help us all become better informed fans of sake. 
MENU
Seared Scallop, Pickled Strawberry, Puffed Wild Rice, Pea Shoots
Paired with Coastal Nigori
Asparagus, Prosciutto, Whole Grain Gemelli
Paired with Sequoia Nama
Pork Belly Roast, Cracklings, Corn Grits, Braised Turnips and Their Greens, Spicy Peach Jelly
Paired with Sequoia Nama Genshu
Banana Pecan Tart
Paired with Bourbon Barrel-Aged Sake
Notes: Please note that two of these sakes are unpasteurized. This menu is subject to change due to ingredient availability. If you have allergies, please contact us at info@18reasons.org. We will do what we can to accommodate dietary restrictions, and the sooner we know, the better we are able to serve you.
Jake Myrick, Founder & Craftsman, Sequoia Sake:
Deep passion for all things Sake! After more than a decade living and working in Japan, Jake developed a deep appreciation and love for one of the world's oldest and most complex alcoholic beverages on the planet. Upon returning to San Francisco, Jake started marking sake. This took him to the heart of rice country, Butte, CA and UC Davis where he has working with rice farmers and a rice scientist to help bring back some California heirloom rice for sake production. Jake continues to promote sake in the hope it will gain the same acceptance as California wine. He started Sequoia Sake in February 2014, with his wife, Noriko Kamei.
Take a sneak preview and see their passion on this PBS special on Sequoia Sake.
Born in the Haight Ashbury neighborhood of San Francisco, Mike Weller grew up in suburbs of San Jose, where he discovered cooking as his first profession and lifetime passion. After wandering through typical teenage jobs at pizza joints and ice cream parlors, Mike's first "restaurant" job was with Sambo's Coffee Shops, slinging hash and cooking eggs for the bar rush and Sunday breakfast crowds.  He moved on to help open several restaurants, attend the California Culinary Academy, and study under European chefs with Michelin backgrounds. Later, Mike served as an executive chef for catering companies, wineries and country clubs.  When his son was born, Mike transitioned his career into teaching, returning to the CCA where he eventually became the Executive Chef and Director of Academics.  Having taught for Le Cordon Bleu North America in both online and brick and mortar schools, Mike is thrilled to return to teaching in a neighborhood-based community.  When he is not teaching he tends to his backyard garden, helps his wife to can and preserve food, and loves to cook for his friends and family.
Photo courtesy of Sequoia Sake