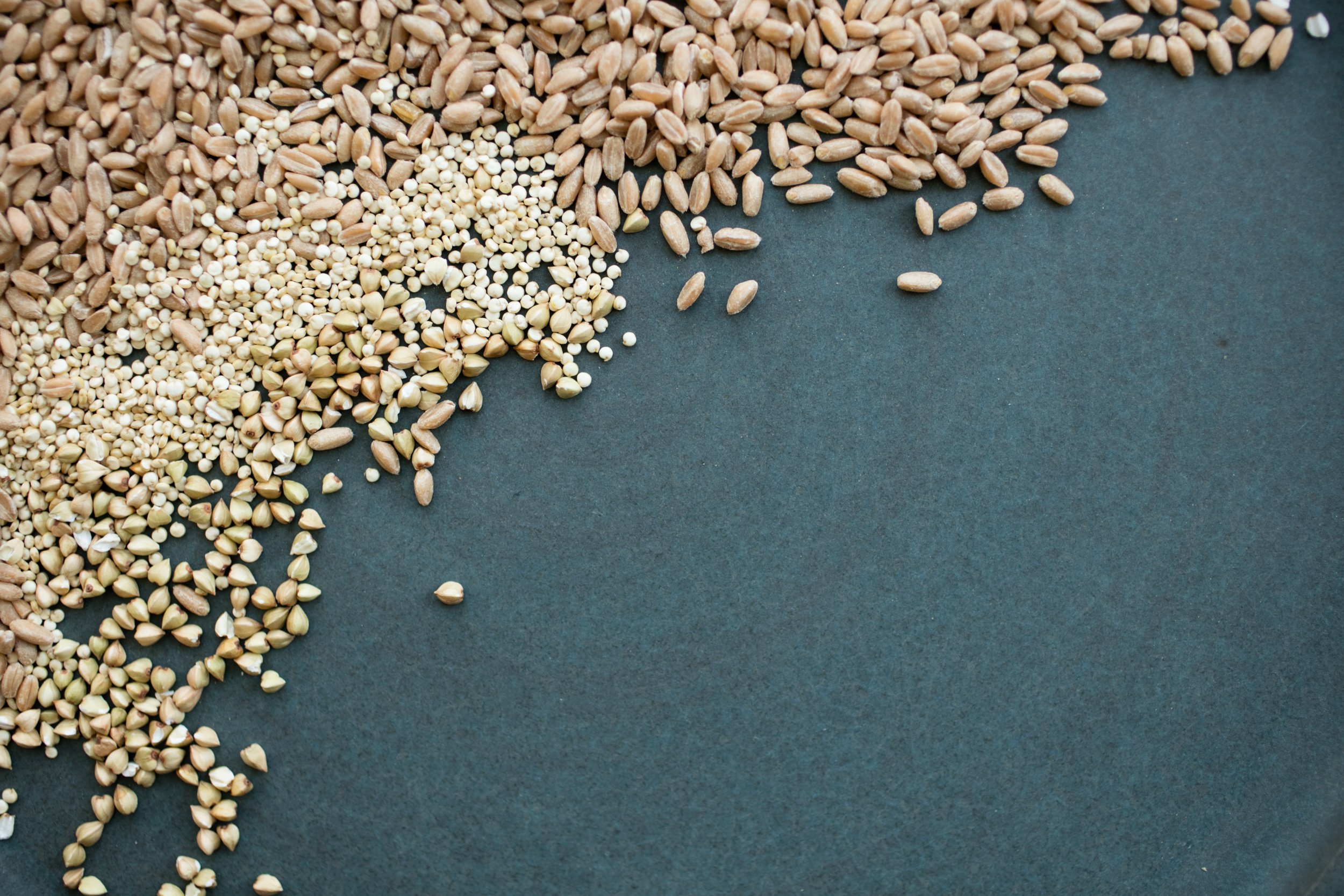 A hands-on cooking class culminating in a family-style meal served with wine.
Whole grains are the hero in this meatless cooking class. They're not only packed with good-for-you nutrients but present a hearty alternative when eating plant-based. Annelies should know, as she worked at a cereal company for four and a half years and their obsession with baking, pounding and crisping whole grains ran the length of the grocery store aisle. While some whole grains can be in the "low and slow" cooking camp, we are focusing on grains willing to be your weeknight warriors. We will also trade tips on other whole grains you will want to work into your routine or how to jazz up familiar suspects that are already part of your meal prep.
MENU
Tex-Mex Bulgur Walnut Taco Lettuce Cups
Millet Quinoa Beet Burgers with Avocado
Rosemary Polenta Fries
"Milk" + Cookies: DIY OatMilk and Four Grain Breakfast Cookies, with Spelt, Millet, Oats, and Amaranth
Annelies Zijderveld was born in Texas and has called the Bay area home for many years. She is the author of Steeped: Recipes Infused with Tea, a book for tea lovers about how to cook with tea. As a cooking teacher who teaches at 18 Reasons and Draeger's in San Mateo, she believes cooking should be fun and flavorful, (and still can't quite get over the amazing abundance of fresh produce and ingredients available to us in the Bay area). She also volunteers as a chef with Cooking Matters and delights in being a part of the wonderful work of #NoKidHungry in her local community. With a master's in intercultural studies and a Mexican-Bolivian-Dutch heritage, she's keen on finding the points of intersection around the table. Her food writing has appeared in Edible East Bay, allRecipes Magazine, The Kitchn, Paste Magazine, and Brit + Co. among other publications. She is the creator of the literary food blog, the food poet and you can follow her food antics on Instagram @anneliesz.