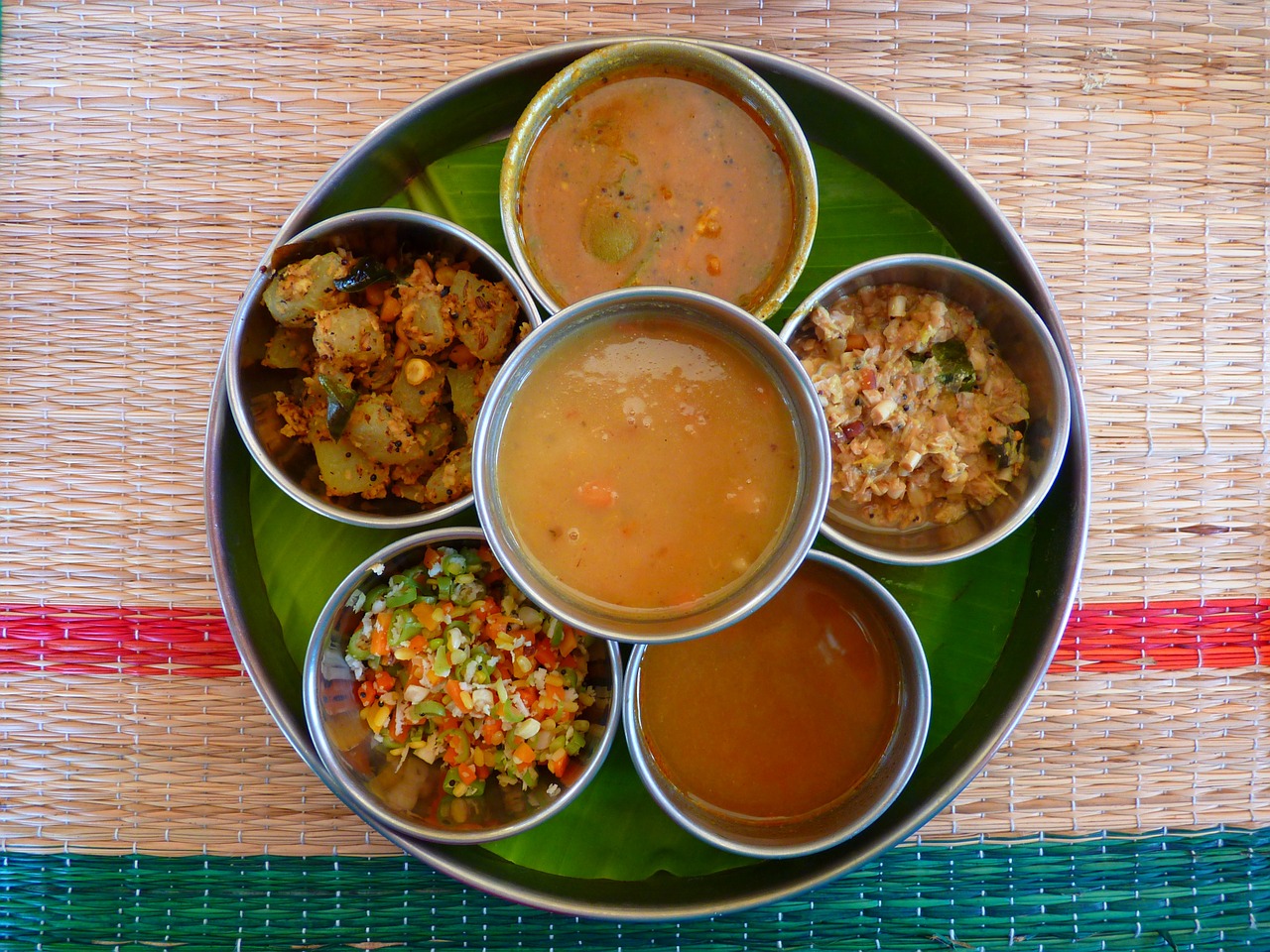 A hands-on cooking class culminating in dinner served with wine.
Join Roop Soni, Stacie Dong, and Simran Singh and learn how to cook a few classic dishes from Roop's kitchen. This class is centered around a thali, one of the most inexpensive and delicious ways to try Indian food. The thali consists of a round plate with multiple small bowls full of a variety of curries and side dishes. The bowls line the edges of the large metal plate and in the center in often a mountain of rice or some Indian bread (or both!). It's the best way to try multiple dishes in one meal, as well as a good pick for greedy eaters like Simran's daughter. This hearty and mouth-watering menu will introduce you to a few of the main spices used in Indian cooking as well as a variety of techniques used in Indian home cooking (and a rare opportunity to learn from a real Indian mama!). After this class, invite your friends over for an Indian thali party with these recipes, which are perfect for sharing. No need order Indian take-out again! 
MENU
Karahi Chicken / Quick Dhaba-style Chicken Curry 
Pudina Paneer / Minty Paneer Curry
Baingan Bartha / Roasted Spicy Eggplant
Amritsari Dahl / Spicy Lentil Stew
Cucumber Raita, a cooling yoghurt condiment made with cucumber
Kacumber, an Indian salad 
Roop's Fabulous Zeera Rice
Chai Masala
Due to time constraints of class, we won't make dessert but will provide a recipe for dessert so you can complete your Punjabi thali at home.
The instructors recommend watching "A Cook Abroad - Tony Singh's India" if you want to learn more about Punjabi food before or after you attend this class.
Simran Singh and Stacie Dong are San Francisco moms with a passion for cooking, eating and exploring the world through food. On their blog, A Little Yumminess (www.alittleyum.com), they share recipes from around the world, favorite foodie destinations in the Bay Area and ideas for bringing up adventurous eaters. Throughout the year the run very successful day and week-long "around-the-world" cooking camps and classes for youth aged from K- 12.  They also teach regional Indian and Asian cooking classes at 18 Reasons and other venues around the Bay Area.  They are also regular contributors to the San Jose Mercury News food section, Sunset Magazine's blog, Bay Area Parent Magazine, and other websites and publications.
Roop Soni grew up in Kashmir and Punjab in a family of both professional chefs and talented home cooks and from a young age she began learning essential techniques and treasured family recipes. These days Roop splits her time between New Delhi and San Francisco. She continues to cook amazing meals for her family and friends, document family recipes, and occasionally teach and cook for public events like this one.
Image by LoggaWiggler on Pixabay