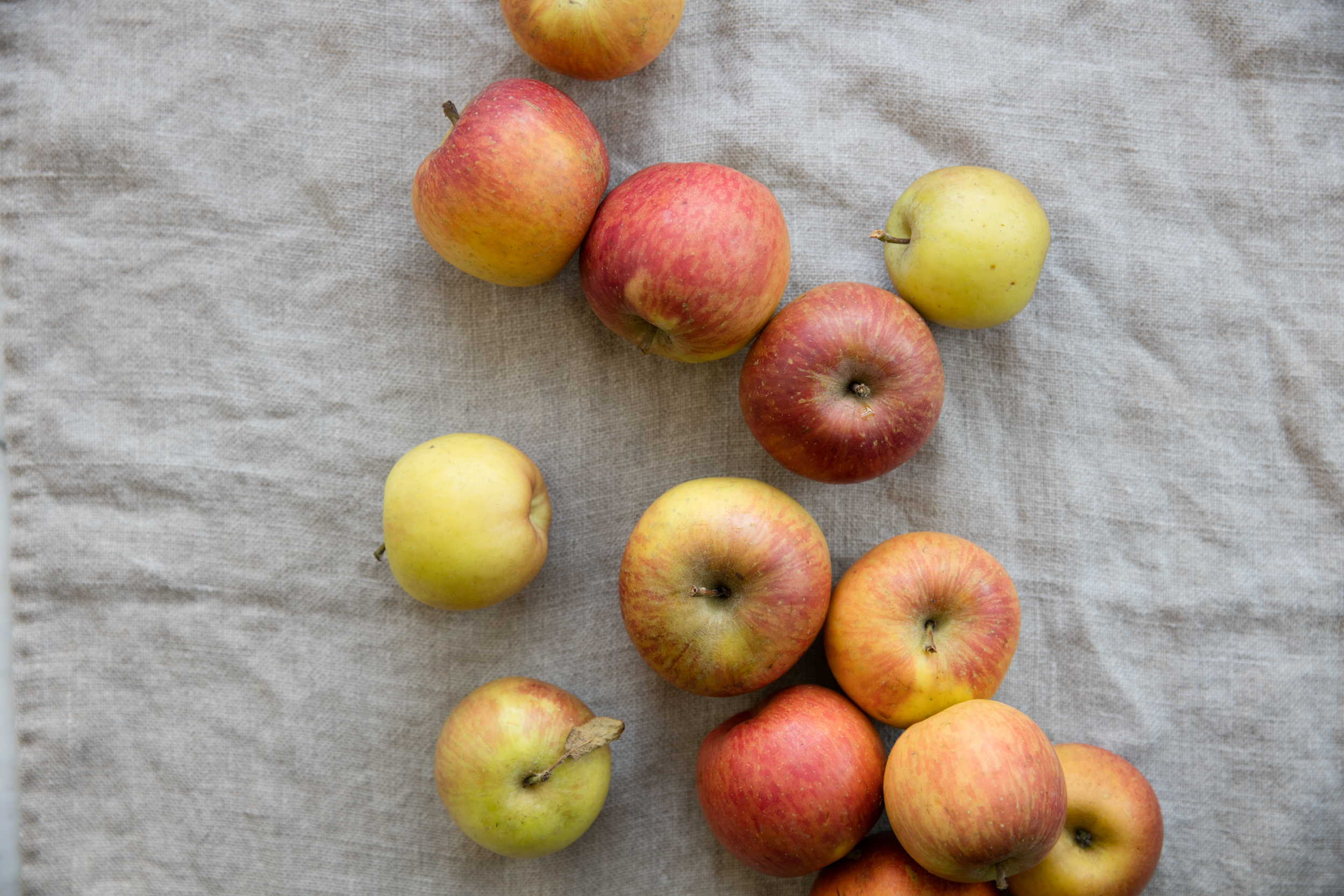 A hands-on baking class. Class is limited to 12 students. Alongside the tasting of baked goods, a seasonal salad will be served with wine and beer. 
Our global travels in baking continue from Scandinavia (January 2019) to Eastern Europe. Inspired by our students' facination with wine and food from this region, we asked our resident baking instructor, Jennifer, to compile a survey of Eastern European baked goods to satisfy these curiosities! Working in teams, students will learn to make swirly and luxurious chocolate babka, and the familiar Russian tea cakes (aka Mexican wedding cookies) whose origins are still unknown, but some speculate were spread by European nuns. We're also including a less demanding version of making apple strudel; no need to clear off your one large table at home to stretch out finicky dough! Lastly, you'll fry fritule, a possible predecessor to the beignet, which are Croatian doughnuts commonly enjoyed at Christmas. Every student will leave with a sugar dusted smile; this class will undoubtedly give you many reasons to celebrate! 
MENU
Chocolate Babka — A decadent and comforting delight, babka is a Polish yeasted bread filled with swirls of bittersweet chocolate.
Russian Tea Cakes — Not really cakes, these are rich, melt-in-your-mouth cookies made with walnuts and butter and covered in powdered sugar.
Apple Strudel — Every country from Hungary to Slovenia has its own version of strudel. This more accessible version will be made using filo pastry.
Croatian Doughnuts (Fritule) — Petite brandy-scented doughnuts filled with raisins and orange and lemon zest, topped with sugar.
Jennifer Altman
 began her culinary journey at age eight baking and cooking for her family and friends. After a career in science, she followed her passion and became a pastry chef. She is now a culinary instructor teaching both professional and amateur cooks nationally and internationally. She loves anything to do with food—cooking, gardening, recipe developing, teaching, and is particularly interested in food sustainability.