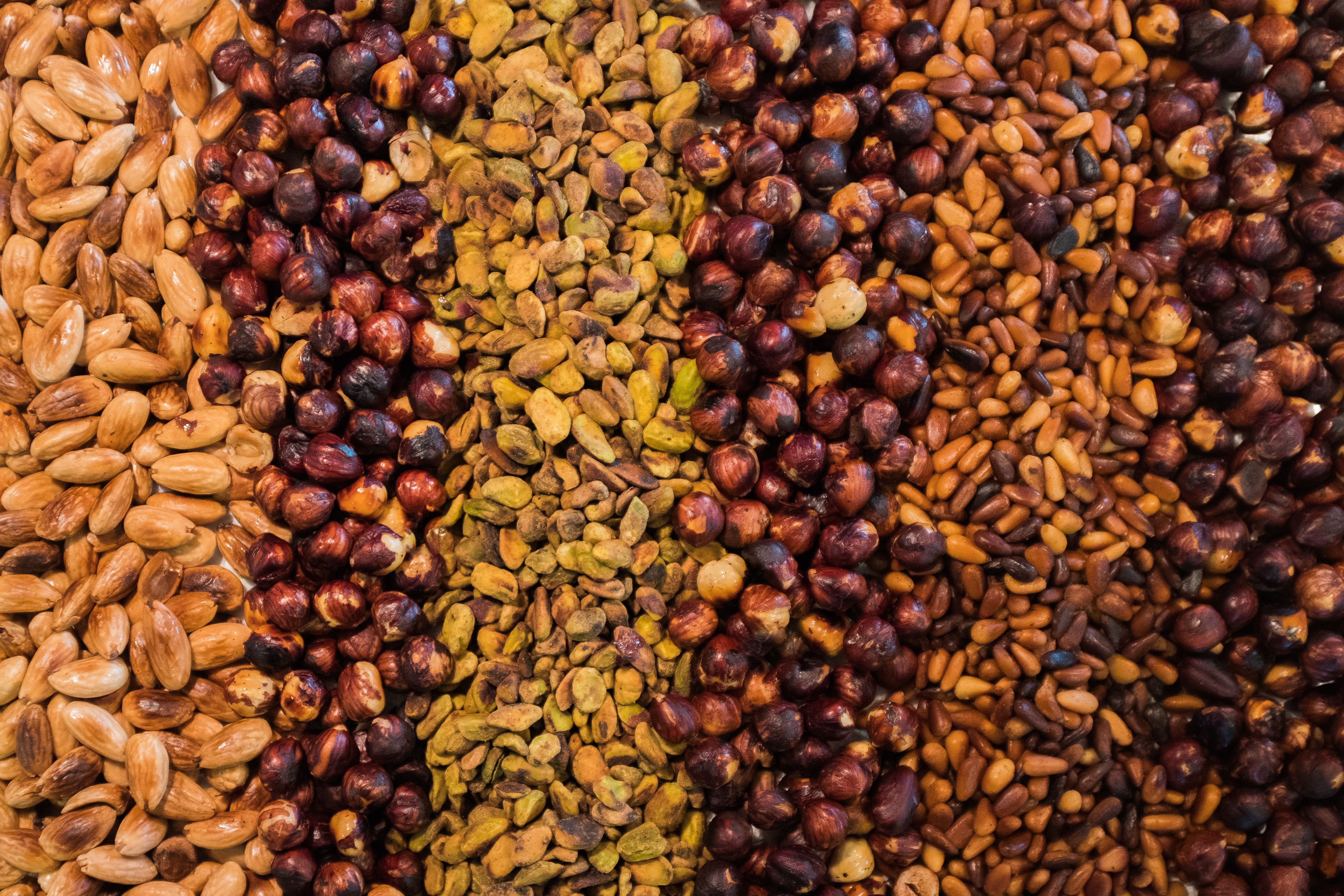 A hands-on cooking class culminating in a family-style dinner served with wine.
Do you go nuts for walnuts, almonds, macs, and cashews? If you think nuts should be their own food category, we're keeping things plant-based in a class where nuts are the star. Whether you're vegan or needing to cut dairy from your diet for health reasons, the secret to delicious dairy-free eating is all about nuts. Mellow cashews and macadamias. More assertive almonds and sunflower seeds (yes, they're seeds—we're not nuts! :D) Learn how to make easy nut cheese and dairy-free staples that will make you go nuts. 
MENU
Cashew Cheeze
Almond Ricotta Toast with Berry Chia Jam
Creamy Wild Rice Soup
Enchiladas with Nut Crema
Macadamia Vanilla Coffee Creamer
Almond Joy Tart
*this menu is vegan and dairy free
Annelies Zijderveld was born in Texas and has called the Bay area home for many years. She is the author of Steeped: Recipes Infused with Tea, a book for tea lovers about how to cook with tea. As a cooking teacher who teaches at 18 Reasons and Draeger's in San Mateo, she believes cooking should be fun and flavorful, (and still can't quite get over the amazing abundance of fresh produce and ingredients available to us in the Bay area). She also volunteers as a chef with Cooking Matters and delights in being a part of the wonderful work of #NoKidHungry in her local community. With a master's in intercultural studies and a Mexican-Bolivian-Dutch heritage, she's keen on finding the points of intersection around the table. Her food writing has appeared in Edible East Bay, allRecipes Magazine, The Kitchn, Paste Magazine, and Brit + Co. among other publications. She is the creator of the literary food blog, the food poet and you can follow her food antics on Instagram @anneliesz.
Photo by Peter Feghali on Unsplash