Flavors of Sweden: Cinnamon Buns, Three Ways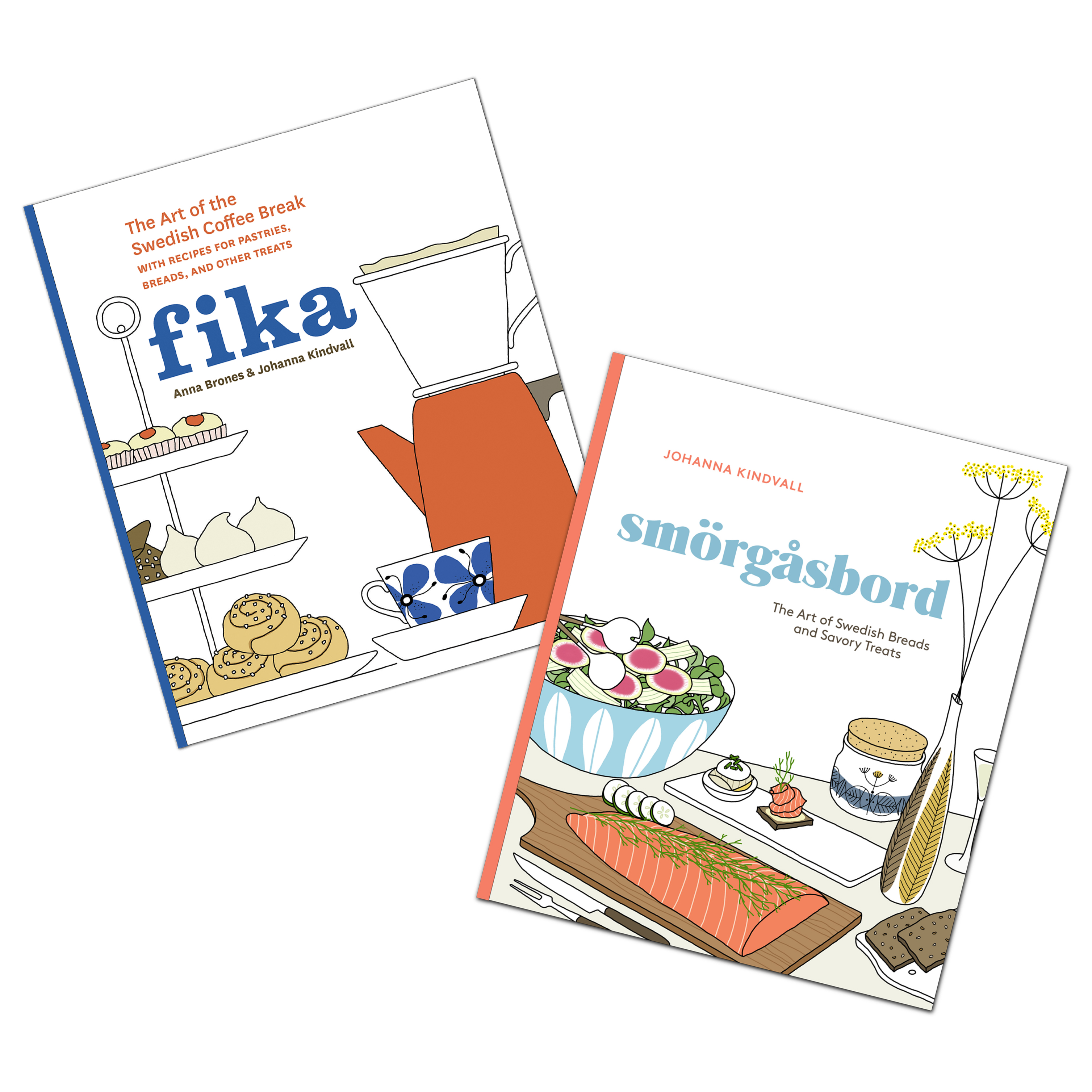 A hands-on baking class. Alongside the tasting of baked goods, a seasonal salad will be served with wine and beer. 
We are excited to welcome author and illustrator Johanna Kindvall to our classroom! Visiting from New York, Johanna will guide students to master cinnamon and cardamom buns, the most iconic sweet baked goods in Sweden. Almost any Swede knows how to bake them and does so on regular basis. These sweet and comforting buns are essential when having fika, the Swedish coffee break.
In class, you will learn how to bake this sweet dough into 3 different shapes with 3 different delicious butter fillings: cinnamon roll, the cardamom twists, and the braided length with almond paste.
To pair with these sweet treats, Johanna will teach you a little savory fika. You
 will bake knäckebröd (Swedish crispbread) which is a perfect cracker for all kinds of cheese. This class features
 recipes from her two books, 
Smörgåsbord
 and 
Fika, 
both of which will be available for sale by Omnivore Books.
Knäckebröd crackers with an assortment of cheese & condiments
Cinnamon Buns, Three Ways: cinnamon rolls, cardamom twists, and braided lengths with almond paste filling
A seasonal salad (vegetarian) will round out the spread.
We are hosting two classes in March 2019 with Johanna. To review the other class, click here.
Johanna Kindvall is a Swedish cook and food illustrator based in Brooklyn. She is the author & illustrator of Smörgåsbord: The Art of Swedish Breads and Savory Treats (Ten Speed Press, 2017) and co-author of Fika: The Art of the Swedish Coffee Break (Ten Speed Press, 2015). In 2005, she created her illustrated cooking blog, Kokblog where she shares illustrated recipes of the things she cooks at home. Johanna loves sharing the flavors of Scandinavian food traditions and for the last few years she teaches baking and cooking at places like Archestratus in Brooklyn and COOK in Philadelphia.
Her illustrated work has been featured in various books and magazines all over the world. If she is not drawing, she is in the kitchen baking.