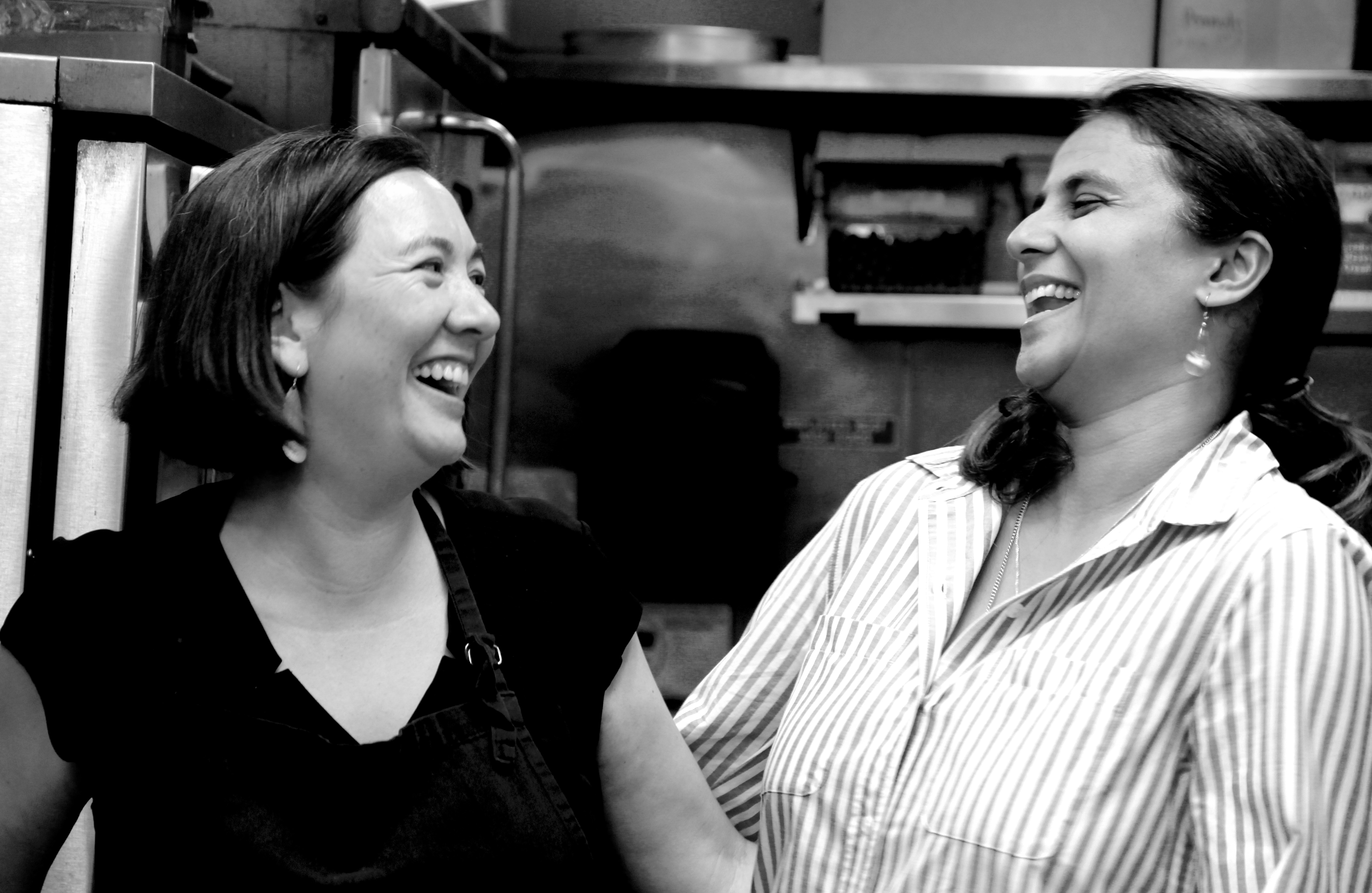 A hands-on cooking class culminating in dinner served with a glass of wine and beer.
Looking to add new flavors and dishes to your weeknight cooking? This class is inspired by the longstanding bi-weekly column that Stacie and Simran have written in The Mercury News. In this class we'll focus on using the pantry to elevate simple dishes using spice mixes, marinades, and homemade curry paste. Students will work in teams to cook the three main dishes during class. We'll cover time-saving tips, prep-ahead ideas and other tricks to help you get fantastically flavorful food on the table even on the busiest nights. You'll also learn a trio of versatile sides that you can pair with the dishes we make in class, or mix-and-match with your own go-to weeknight mains.
MENU
Tandoori Shrimp (demo)
Thai-Style Turmeric Roast Chicken
Opor Ayam: White Indonesian Curry
Black Pepper Beef Stir Fry
Sides:
Mint Raita
Kashmiri Spinach
Miso Slaw
The meal will be served with steamed rice and naan.
*Due to time constraints, the sides will be demonstrated by the instructors, or pre-made before class. Recipes for the main and side dishes will be included in the class packet.
Simran Singh and Stacie Dong
 are San Francisco moms with a passion for cooking, eating and exploring the world through food. On their blog, A Little Yumminess (
www.alittleyum.com
)
, they share recipes from around the world, favorite foodie destinations in the Bay Area and ideas for bringing up adventurous eaters. Throughout the year the run very successful day and week-long "around-the-world" cooking camps and classes for youth aged from K- 12. They also teach regional Indian and Asian cooking classes at 18 Reasons and other venues around the Bay Area. They are also regular contributors to the San Jose Mercury News food section, Sunset Magazine's blog, Bay Area Parent Magazine, and other websites and publications.
Photo by Karey Green