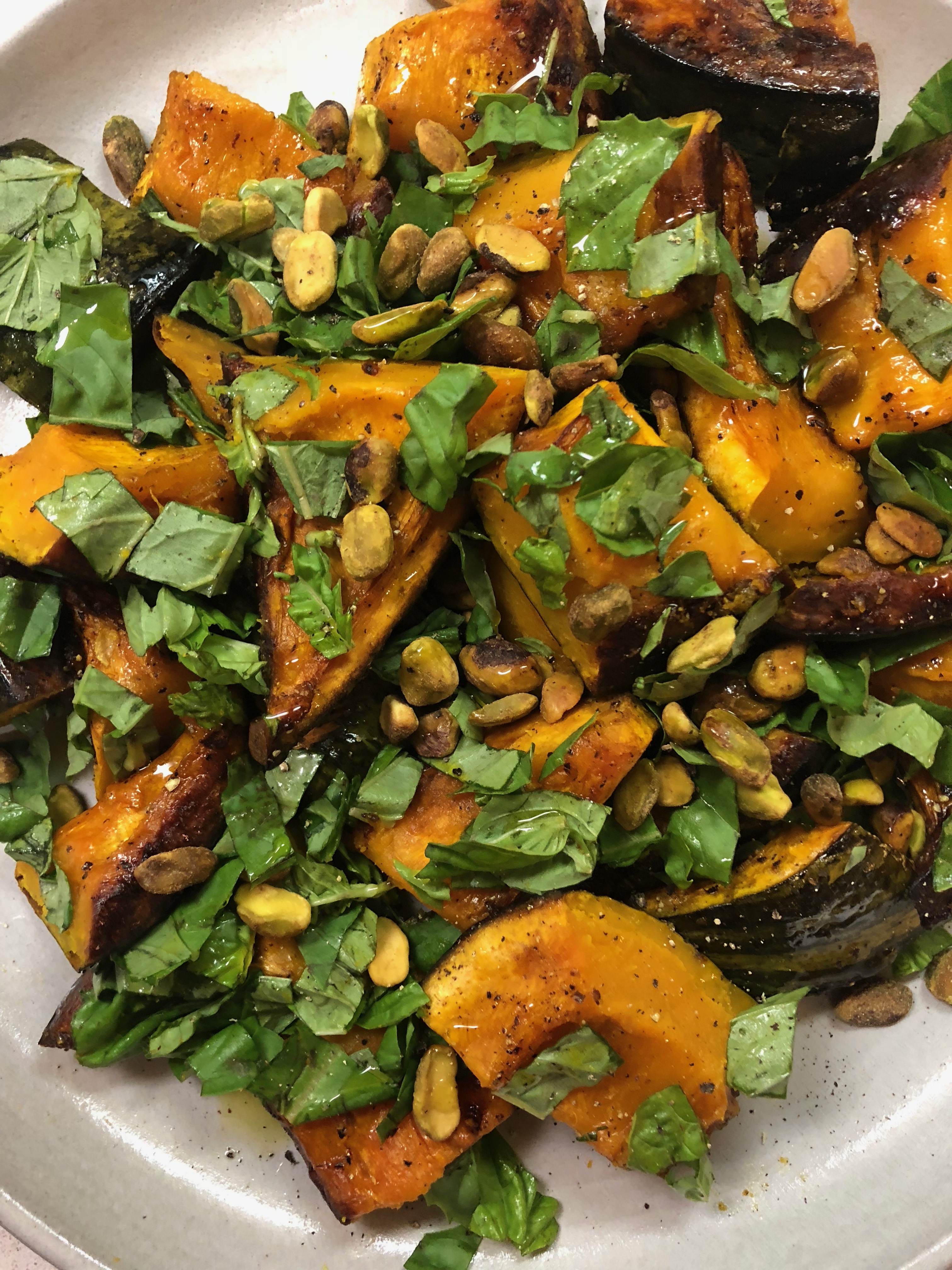 A hands-on cooking class culminating in a family-style dinner served with wine and beer.
It's at a point in the winter season that we can't help but dream about the shoots and sprouts of spring produce. In the depths of wet, cold February, we look at the lengths of root vegetables that are a hallmark of winter seasonal eating and tiredly wonder, "Carrots . . . again?" 
If you are in a rut with your roots, this menu will inspire you to look at them in new ways. Before you give in to imported, mealy tomatoes to add pizzazz to your palate, give roots another chance!
MENU
Reuben sandwich with pastrami roasted carrot
Roasted miso squash and sweet potato galette, shiso mint, hazelnuts
Radish and persimmon salad, lemon, sunflower, goat cheese
Chocolate beetroot pecan cake with toasted sesame caramel
*This menu is vegetarian.
Originally from Illinois, Justin Fertitta began working in professional kitchens at the age of 15. After graduating from The Culinary Institute of America in 2004, Justin honed his craft in the trenches of the New York City restaurant scene for over a decade, working in many renowned kitchens including Aquavit, The Waldorf Astoria, Five Leaves and Desnuda. Throughout his career as a Chef, teaching those around him has always been a primary focus and passion.  Justin loves to travel abroad whenever the opportunity presents itself. He's traveled extensively throughout Southeast Asia, exploring the many regional cuisines and wet markets, where he draws much of his culinary inspiration. In 2015, he developed the first ever Chef-in-Training Program at The Doe Fund, a nonprofit that provides job training opportunities for individuals with a history of homelessness, addiction, and incarceration. His experience leading the course for two years solidified a passion for teaching culinary arts. A recent transplant to the Bay Area, he splits his time as a private chef and a freelance culinary instructor. Justin is excited to explore California cuisine and share his experience and passion with those at 18 Reasons.
(photo courtesy of Justin Fertitta)