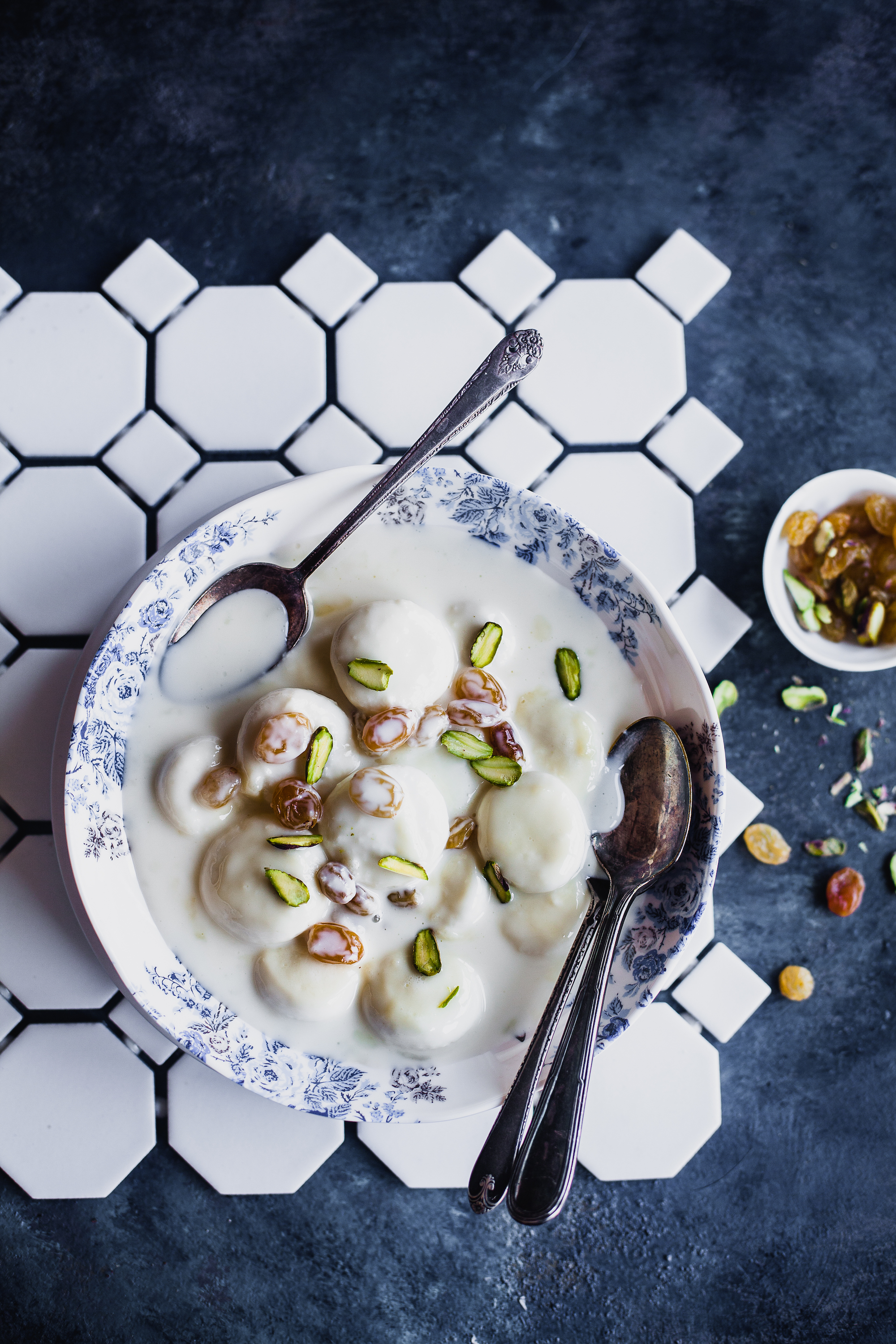 A hands-on cooking class culminating in a family-style lunch served with wine. Students will take home spice mixes to continue cooking at home!
We are happy to welcome a new teacher to our classroom, bringing a new voice and recipes to our community. Kankana Saxena is a food blogger and freelance food photographer based in the South Bay. She's eager to share with us a taste of Bengali cuisine, featuring recipes from her blog and her book, Taste of Eastern India (Page Street Publishing, 2018). The vibrant culture of Bengali food is not well known in our area, and through this class Kankana is excited to share her stories, recipes, and increase awareness of this cuisine. She will share dishes that can be prepared quite easily even on a busy night, so you can enjoy this cuisine at home with friends and family.
MENU
Chingri Aloo Boda — Mini crispy potato and shrimp spiced dumplings with a crunchy exterior 
Kumro Palak Torkari — Stir-fried acorn squash and spinach
Kalo Jeera Tomato Macher Jhol — Fish stew with tomato and nigella seeds. Traditionally, this stew is prepared with fresh lake water fish, but in the Bay Area that variety of fish is not easily available, hence, we will also learn how to prepare the same dish with salmon.
Anarosher Chutney — Bengali-syle spiced pineapple chutney
Chaana Payesh — Freshly prepared whole milk cheese dumpling cooked in cardamom flavored milk (pictured)
You will learn two essential Bengali spice mixes: Paanch Phoron (Indian five spice) and Bhaaja Moshla (roasted whole spice mix)
Steamed rice and roasted papadum will accompany the spread.
Copies of Kankana's book will be available for purchase.
Kankana Saxena is a food blogger and freelance food photographer based in the South Bay. She has been blogging for 8 years at Playful Cooking, where she writes about a variety of cuisines with a specialty on Indian meals. Her book, Taste of Eastern India has an array of vegetarian and non-vegetarian dishes, street foods, snacks, drinks, comfort hearty food, desserts and some long-lost dishes. She aimed to createa book with approachable dishes to encourage people to cook at home, while staying true to the authenticity of the cuisine. More information about her book and her blog can be found here.
(Photo courtesy of Kankana Saxena)