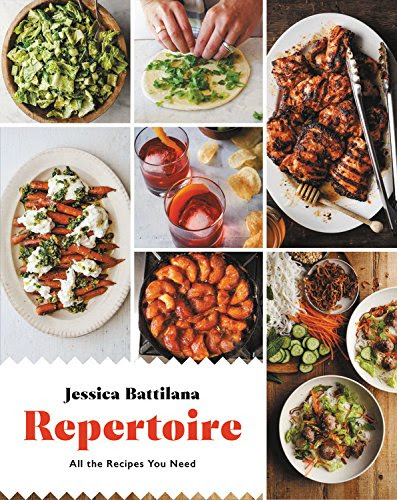 A hands-on cooking class culminating in a family-style dinner served with wine and beer. Copies of Jessica's book will be available for purchase.
Struggling to get a meal on the table during that sliver of time you have between getting home from work and going to bed? Fear not—this class will equip you with a stable of sturdy, quick, recipes that will become staples (and ones your children will likely eat, too). This is a great set of recipes for anyone resolving to cook more at home in 2019, but have busy schedules to balance!
MENU
Panko-Parmigiano Chicken Paillards
Global Meatballs: Beef-and-Pork; Albóndigas, Lemongrass Pork
Fish Cakes with Tartar-ish Sauce
Baked Pasta 
Jessica Battilana is a freelance food writer and recipe developer. Her first solo cookbook, Repertoire: All The Recipes You Need, was published by Little, Brown in 2017. She writes a bimonthly column by the same name for The San Francisco Chronicle. She is the coauthor of several other cookbooks; her work has appeared in Martha Stewart Living, the New York Times, the Wall Street Journal, Gastronomica, Saveur, Sunset, and multiple editions of The Best Food Writing. A Vermont native, she lives in San Francisco with her wife and children.