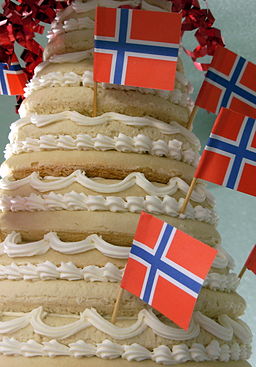 A hands-on baking class. Class is limited to 12 students. Alongside the tasting of baked goods, a seasonal salad will be served with wine and beer. 
In this new baking class, we turn our attention to our northern neighbors in Scandinavia. For the past few years, we've noticed an increase in Scandinavian culture and food in the US and we know quite a few of our community members are interested in learning more. Jennifer, our resident baking instructor, compiled a survey of Scandinavian baked goods to satisfy these curiosities! Not only will you learn how to work with a yeast dough (an enduring technique for a budding home baker), you'll also have fun building a celebratory cake, the Kransekake.
These winter days motivate us to stay in, cozy up, and find hygge moments by ourselves or with friends and family. We hope these recipes will help facilitate some of these moments of contentment!
MENU
Finnish/Icelandic Dark Rye Bread — A dense quick bread, delicious with sliced meats, cheese, smoked fish, or simply with cultured butter. We'll slice these loaves and make open-faced sandwiches to end the night!
Swedish Kardamommabullar  — Sweet buns with warms flavors of cardamom and cinnamon. Perfect for sharing and for fika: Sweden's coffee break which is a social institution. These are also known as fikabrod meaning fika bread.  
Norwegian Kransekake — A traditional almond "Ring Cake" make for special events, and is even gluten-free!
Swedish Kladdkaka — Sticky chocolate cake that is like the gooiest brownie ever. Easy and highly "chocolatey."
Jennifer Altman
 began her culinary journey at age eight baking and cooking for her family and friends. After a career in science, she followed her passion and became a pastry chef. She is now a culinary instructor teaching both professional and amateur cooks nationally and internationally. She loves anything to do with food—cooking, gardening, recipe developing, teaching, and is particularly interested in food sustainability.