Miso Making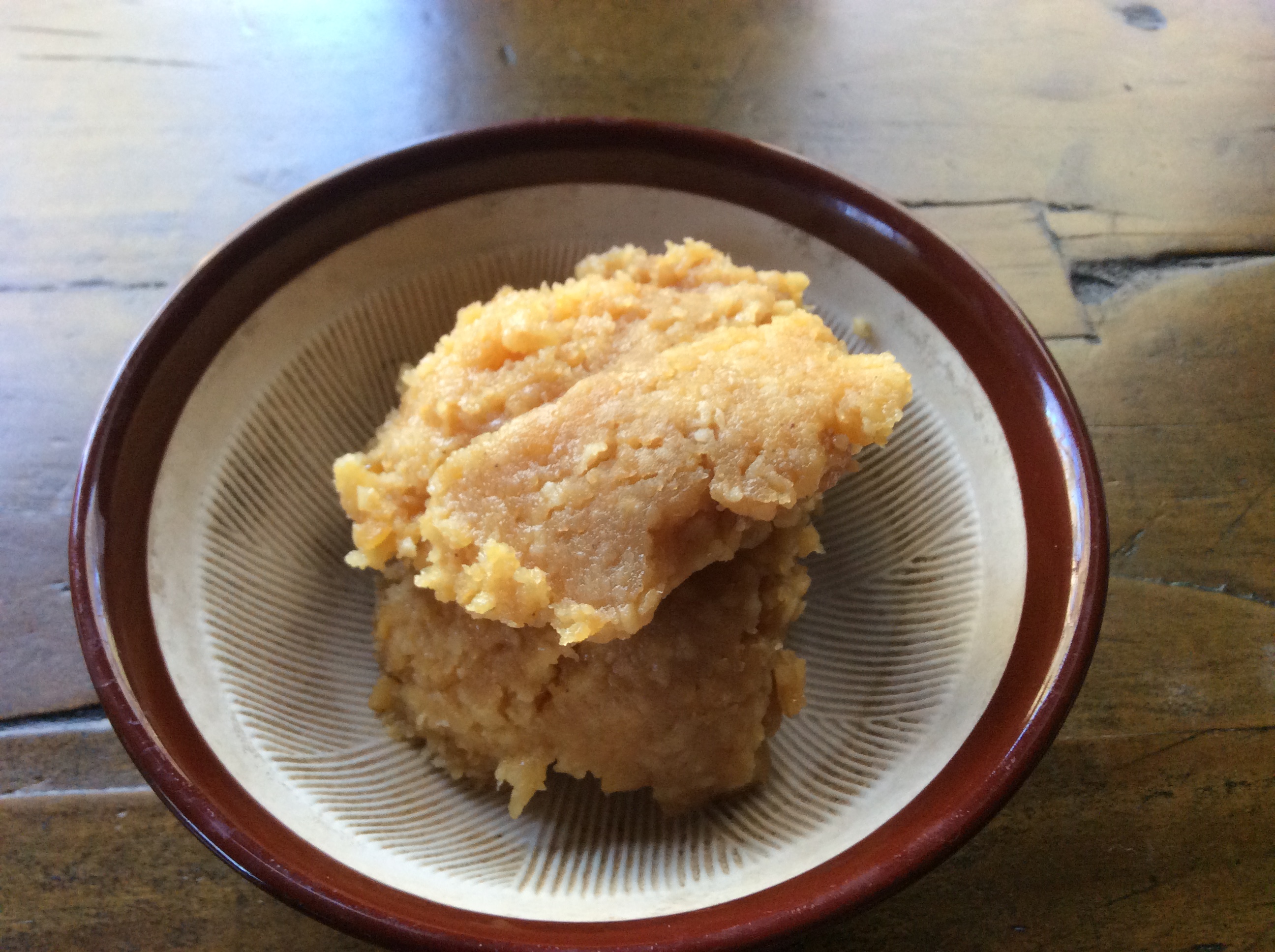 A three hour hands on cooking class with demonstrations. Students will enjoy a light meal with wine, and take home miso to ferment at home.
We are pleased to welcome Hiroko Greenberg to our classroom, as she is visits us from Nevada City, where she regularly shares her knowledge at the Briarpatch Co-Op Community Cooking School. Miso has been traditionally made at home in Japan for many years, and has entered American kitchens as a staple ingredient in sauces, salad dressings, and savory dishes. In this class, we will learn step by step how to make homemade miso, and every student will leave with a jar of miso in progress. We will also make a variety of dishes featuring prepared miso and enjoy a meal together.
MENU
Homemade Miso
Miso Tahini Dressing with Vegetables
Miso Soup with Dashi and Tofu
Miso Dengaku - Miso Broiled Tofu
Steamed Rice
Hiroko Greenberg was certified as a chef in Japan in 2005. She specializes in the Ancient Art of Shojin Riori, a 1,200 year-old traditional Zen cuisine that features simple vegetarian and vegan dishes prepared in a focused, concentrated way.  Hiroko has been offering Shojin dinner presentations once a season since 2015. She also teaches the art of Japanese cuisine and does exclusive, private catering as well.
(Photo courtesy of Hiroko Greenberg)