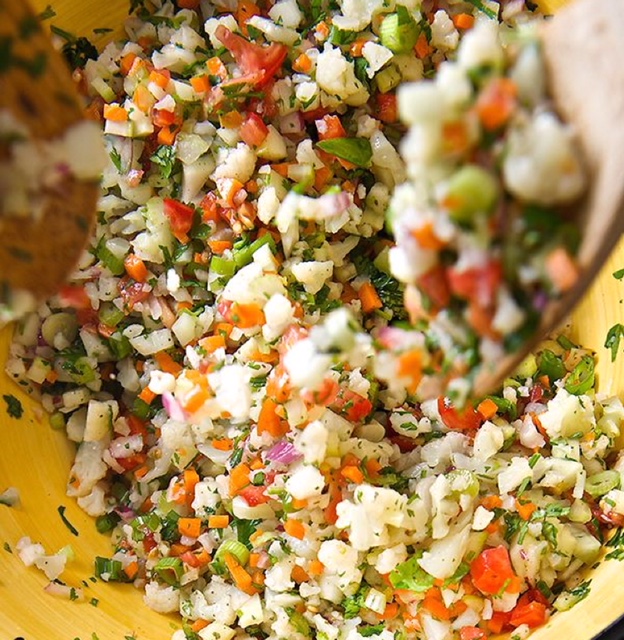 A hands-on, collaborative cooking class culminating in lunch served with a glass of wine or beer.
We're welcoming a new teacher to our classroom, who is taking a morning off from running her vegan food business, Ixmati Vegan, to teach us a few recipes inspired by her recent travels in the Yucatan Peninsula. Called Lugar de Encanto or "Enchanted Place", the Yucatan Peninsula holds many natural wonders: there are great Mayan pyramids and other ruins, crystal clear cenotes or natural wells, and it's where scientists believe the meteor that wiped out the dinosaurs landed. What can be said about the food of the region? The cuisine is just as wondrous, however hardly ever vegan. In this class, Priscilla will share with you her techniques to veganize some of this paradise's recipes.
MENU 
Habanero Cauliflower Ceviche: Cauliflower with lime, habanero, red onion, tomato, cucumber, avocado (pictured)
Sopes with vegan masa, black beans, soy chorizo, vegetables, and vegan crema and cotija
Jackfruit Cochinita Pibil and Rice: Green jackfruit in achiote paste with long grain rice
Mayan Chocolate Mousse with coconut milk, dried cherries, cranberries, raisins and edible flowers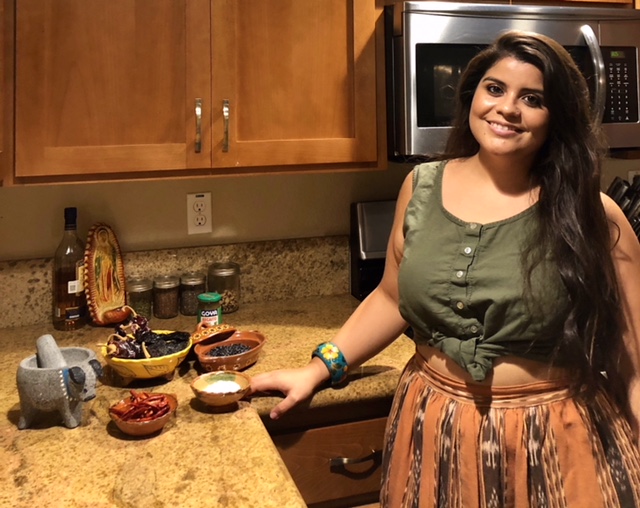 Priscilla Sandoval
is a Bay Area native and first-generation Chicana. She created her small food business Ixmati Vegan to pay homage to the cuisine of her ancestors and motherland. In Nahuatl, the language of the Nahuaindigenous tribe of Mesoamerica, "ixmati" translates to "to know." She chose this name because the pursuit of knowledge is an enormous part of her life, and she wants to share how Mexican food can be veganized without losing its flavor and heart. You can follow Priscilla on her
Instagram
.
(Photo courtesy of Priscilla Sandoval)