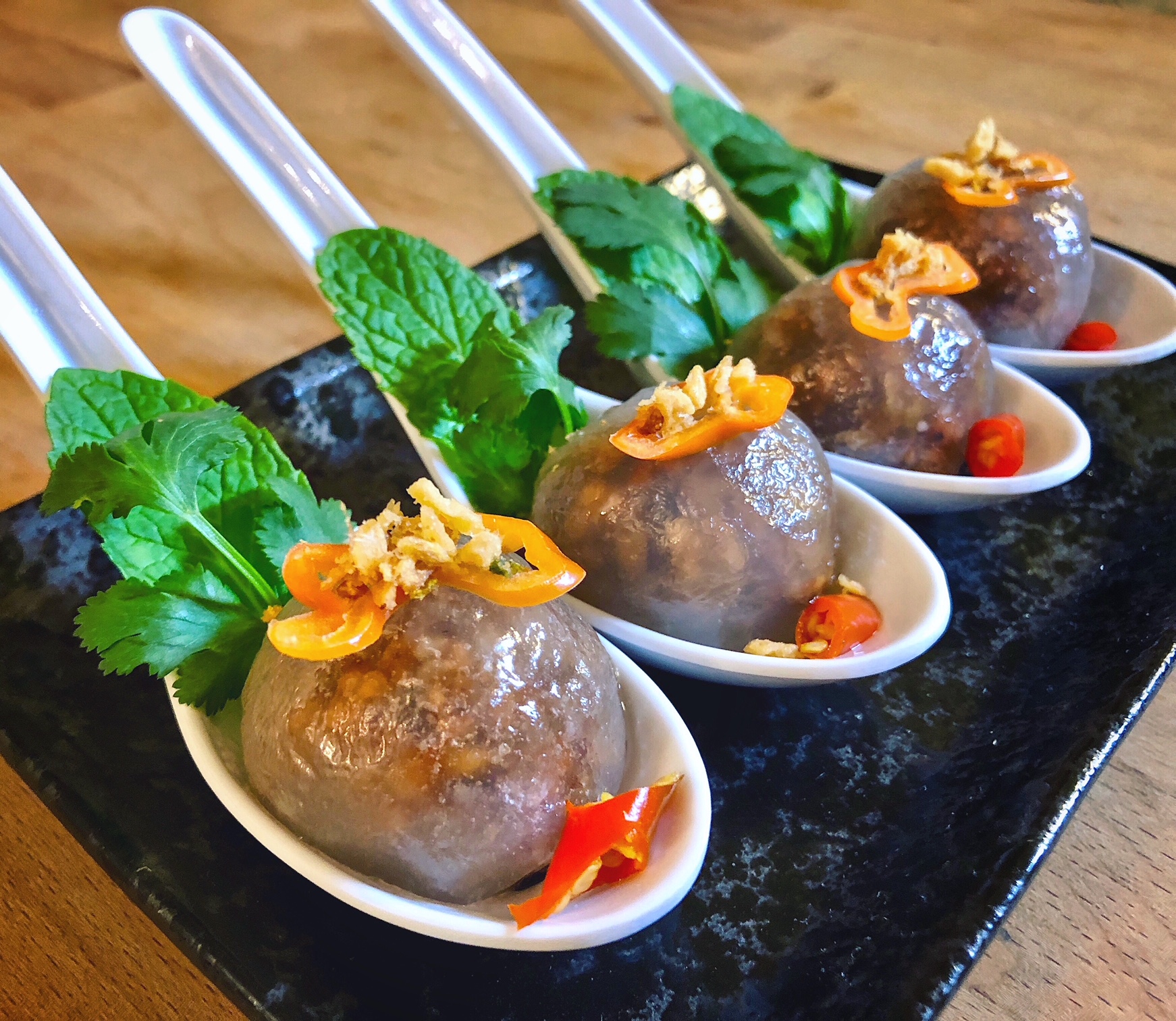 A hands-on class culminating in lunch served with wine and beer.
Laos, known as "The Land of a Million Elephants," located in Southeast Asia and landlocked by other tropical Asian countries, is a small and vibrant country filled with serene environments and gorgeous landscapes. This class will explore the uses of rice and tapioca flour and teach students how to make their own rice noodles, dim sum like tapioca balls, and spring rolls! Join Lao cuisine instructor Saengthong Douangdara for a lively and fun class!
MENU
Khao Piek Sen: Tapioca Rice Noodle Soup with Chicken, Lemongrass, Fish Sauce
Sakoo Yat Sai: Caramelized Pork-Stuffed Tapioca Dumping (pictured)
Crispy Tofu Spring Rolls with Peanut Dipping Sauce
Khao Dtom: Steamed Sticky Rice Parcels with Coconut Milk and Banana
Saengthong Douangdara was born in a refugee camp in Southeast Asia and moved to the United States at a young age. He cultivated his Lao cooking through his mom's home cooked traditional Lao foods. He was raised in Wisconsin and now resides in Los Angeles. He tours around the nation giving education cooking lessons to universities, grocery stores, organizations, and Hollywood events. He focuses on fermentation and Lao food to give exposure to cuisine often over looked or not known. His classes are interactive and focuses on building community through hands on classes. The classes go into the history, culture, and science of several cuisines around the world.
(Photo courtesy of Saeng Douangdara)