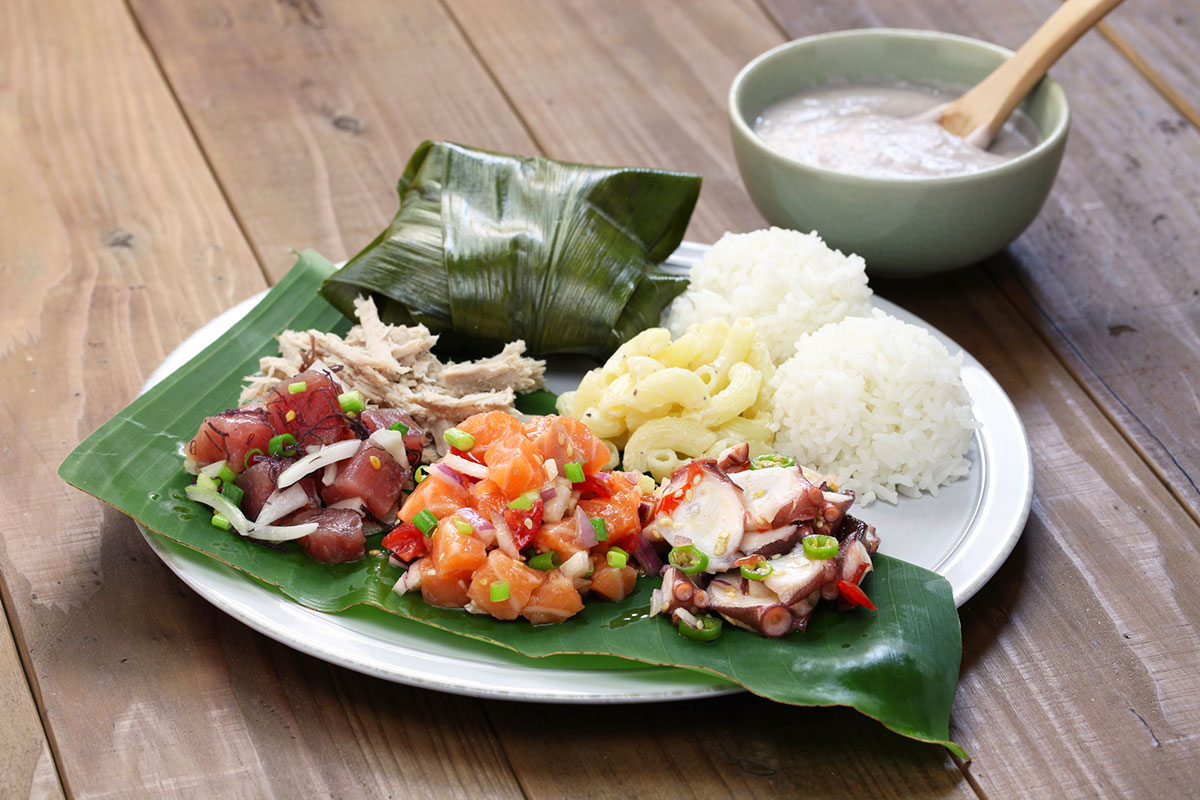 A hands-on, collaborative cooking class culminating in a family-style dinner served with wine and beer.
Aloha! We can almost smell the pikake blooms and feel the warm ocean breeze on our face with the mere thought of this menu. We are excited to welcome a guest instructor, Shannon Hayashi, to our classroom to teach this menu close to his heart, having grown up in Hawaii. This menu features iconic Hawaiian foods, particularly those featured at celebrations. Though we won't have any hula dancers, we hope to inspire future travels to our Pacific state and a delightful conversation over the dinner table.
Welcome Snack: Spam Musubi and Fresh Tropical Fruit
Manoa Lettuce Salad with a Chocolate Vinaigrette
Poi - Fermented Taro Root
Lomi Lomi Salmon - Salted Salmon, Tomato, Onion
Roasted Sweet Potato
Laulaus - Pork Tenderloin, Taro Leaves, and Salted Salmon, Wrapped in Banana Leaves
Mochi Custard Cake
Shannon Hayashi, CCE, M.Ed., Ed.D is the Culinary Program Director of the Culinary Institute of Montana at Flathead Community College in Kalispell, Montana. He is also the proud father of Elise Hayashi, a current Program Assistant at 18 Reasons, coordinating numerous Cooking Matters courses in Alameda County.