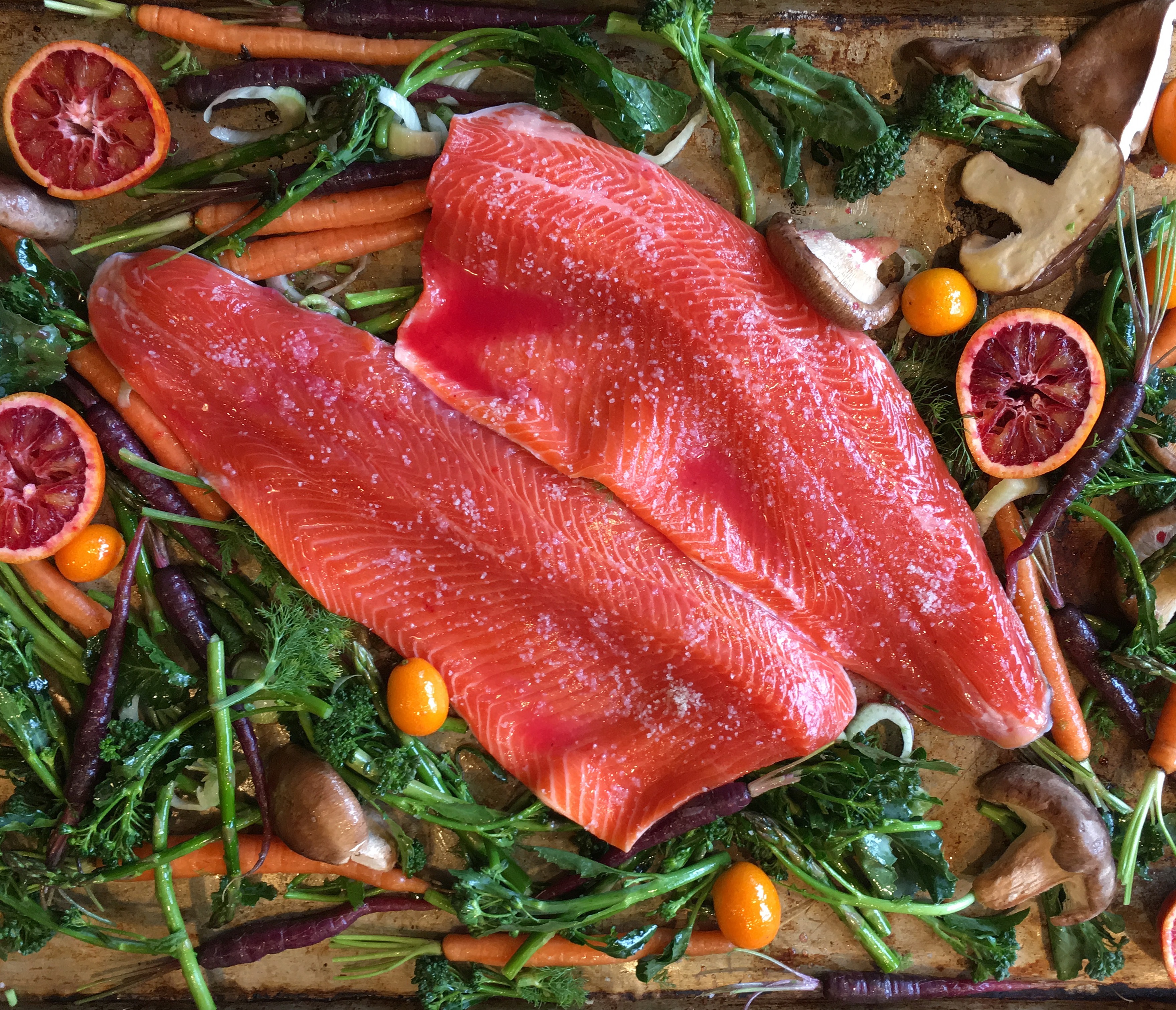 This class is a mix of hands-on cooking and demonstration; it culminates in dinner served with wine and beer.
Most of us are familiar with where our produce, meats, and bread come from, but fewer of us know how seafood gets to markets and restaurants. Living so close to the source of nutritious, flavorful fish in California, we fortunately have a way of learning more about our fishermen and local fisheries. During this class, you will get experience with the basics of identifying, butchering, and cooking fish from Chef Douglas Bernstein of Fish. restaurant. While you enjoy the hot and cold seafood dishes you prepared, Two By Sea, a sustainable seafood purveyor based in San Francisco, will be present to take your questions about buying responsibly caught, in-season fish and shellfish.
MENU
California halibut ceviche with Serrano chile, basil and corn nuts
Chinese BBQ trout frames with sesame and radish greens
Pan-seared McFarland Springs trout over corn purée and cherry tomato salad
*Menu subject to change due to ingredient availability
After graduating from the University of Texas in Austin, Douglas Bernstein moved to the Bay Area to pursue a culinary career. Bernstein earned his stripes at Farallon and Aquarello, two venerable San Francisco institutions. It's no coincidence that Bernstein gravitated to Fish. restaurant in Sausalito. While many chefs would shy away from being told what they can and cannot use to cook, Bernstein enthusiastically took the role as Executive Chef at Fish. where he still is today. The restaurant focuses on in-season, sustainable seafood, which means designing a menu around fluctuations and limits in the availability of wild caught fish.
(Photo courtesy of TwoXSea)