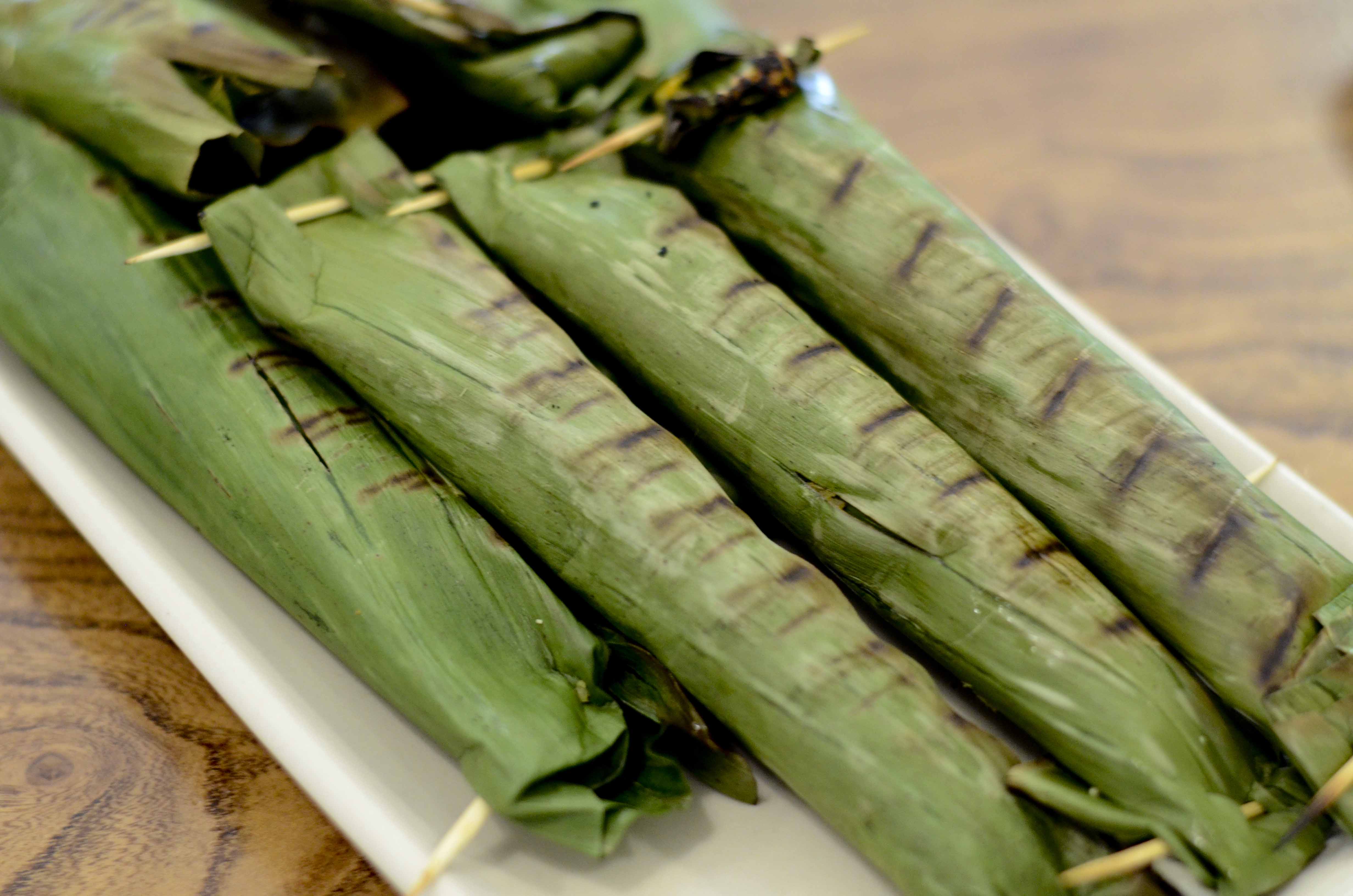 A hands-on, collaborative cooking class culminating in dinner served with wine and beer.
Food markets flourish all over Kuala Lumpur on the onset of Ramadan (this year, Ramadan in the US begins on the evening of May 15 and lasts until the evening of June 14). For a whole glorious month, vendors sell delicious Malay snacks and dishes for the Buka Puasa feast every day – that's when the Muslim break their daily fast at sundown. It's the ultimate KL street food phenomenon.
MENU
Chicken Curry Puffs - Curried Chicken Turnovers with Potato
Beef Satay with Peanut Sauce - Sirloin with Shallots, Turmeric, Lemongrass, Peanuts, Chili
Pulut Panggang - Grilled Banana-leaf Wrapped Savory Sticky Rice, frangranced with Chili, Lemongrass, Turmeric and Shrimp (pictured)
Sayur Lodeh - Mixed Vegetables in Coconut Stew with Lontong Compressed Rice
Air Bandung - Rose-Scented Iced Milk with Sweet Basil Seeds
Linda Tay Esposito is a self-taught chef whose food represents a tribute and a commitment to the authenticity of the cuisines of the Pacific Rim. She grew up in Malaysia, lived in China and Hong Kong and traveled extensively in the region exploring the vast culinary offerings and traditions, and capturing the essence of the local cuisines. She brings these exciting flavors, passion and knowledge to the classroom. Her style of teaching makes even the most complex of curries simple to make and a gastro-adventure experience of "Flavor Explosions."
A freelance culinary educator, Linda teaches at the The Cooking School at Cavallo Point and at Sur La Table Cooking School. Previously, she was a lead chef at Parties That Cook where she teaches global cuisines in a team building setting.  She started her teaching career at Whole Foods Market Culinary Center. Most recently, she was head of operations and chef at Bay Area's artisan tofu maker, Hodo Soy. She writes a food blog at www.flavorexplosions.com
(Photo courtesy of Linda Tay Esposito)