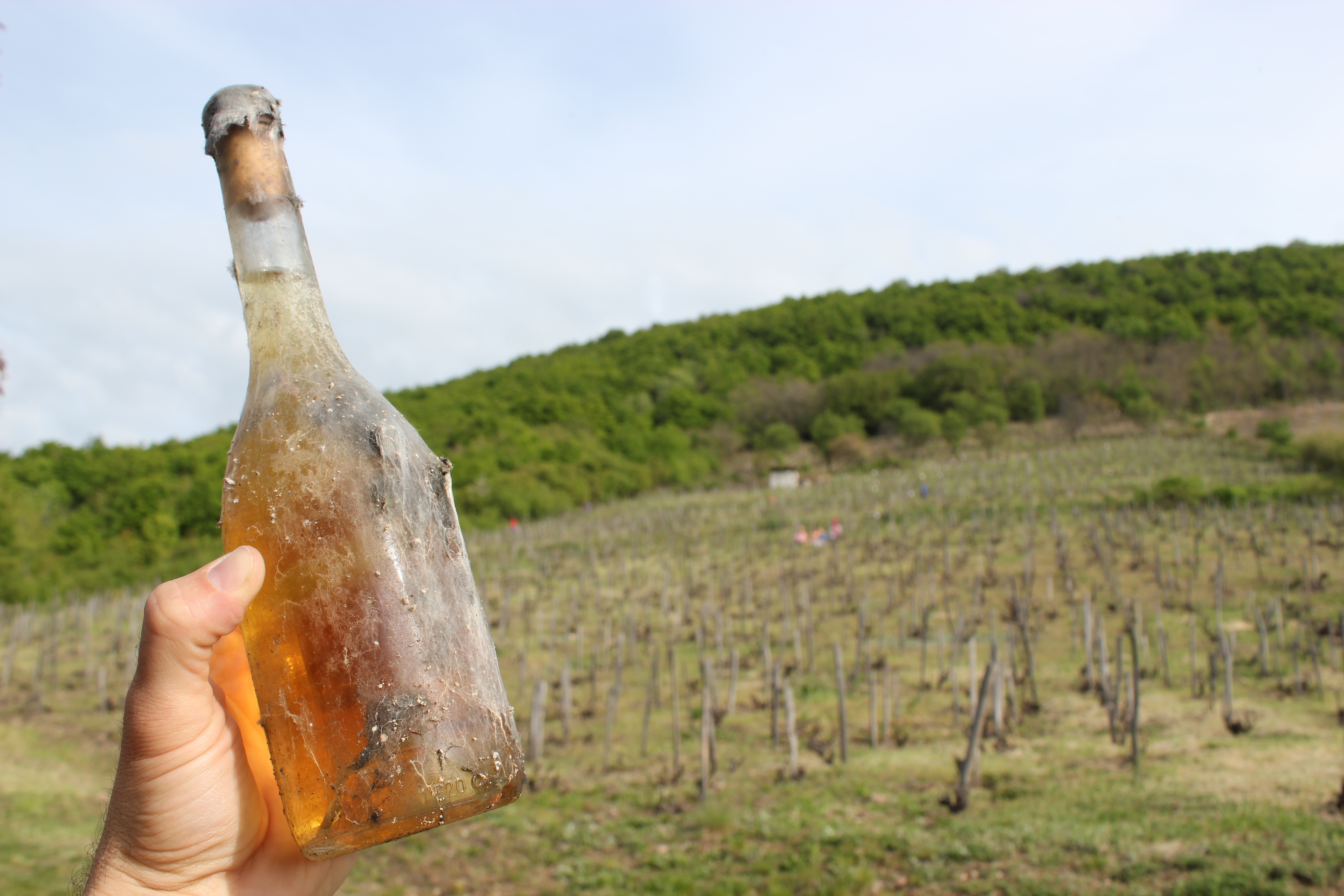 A four-course dinner paired with wine.
We are excited to invite Eric Danch back to our dinner table, after a successful and sold-out collaboration in 2014. This meal is a reflection of Eric's numerous travels throughout Hungary: the meals he's eaten at his hosts' homes, the landscapes traversed, and the stories he heard. Eric's wonderful storytelling will be paired with wines from the Blue Danube Wine Company and a thoughtful meal from 18 Reasons' Chef Mike Weller. 
MENU
Amuse Bouche: 
Build Your Own Whole Grain Toasts, "Black or Red": Toasted Tartine Bread with Duck Fat or Lard, Spring Garlic, and Either Paprika or Black Pepper
2013 Kikelet Hárslevelű Pezsgő, Tarcal, Tokaj Appellation
Soup:
Spring Soup with Peas, Speck, and Paprika Nokedli (Dumplings)
2016 Heimann Kadarka, Szekszárd Appellation
2015 Csendes Dűlő Kéknyelű, Badacsony Appellation
Entrée:
Braised Duck Leg on Potent Spring Greens with Lecsó (Pepper Compote) and Walnut Oil
2016 Wetzer Kékfrankos, Sopron Appellation
2015 Apátsági Furmint, Somló Appellation
Dessert:
Poppy Seed Cake with Képviselőfánk (Vanilla Almond Cream Puffs) and Sour Cherry Coulis
2016 Demeter Zoltán Late Harvest Furmint, Tokaj Appellation
*Menu subject to change due to ingredient availability
** Any allergies and sensitivities should be emailed to info@18reasons.org as soon as possible. We will do our best to accommodate with prior notice.
Eric Danch ended up representing the wines from Hungary, Slovenia, Romania, Croatia, Bosnia & Herzegovina, Austria and the Republic of Georgia from a somewhat rare combination of living abroad for a few years (Copenhagen and Rome), working at a 3-hour European cabaret meets Vaudevillian circus called Teatro Zinanni in San Francisco, and then finally working a few harvests making wine in California. He was also fortunate enough at 15 years old to spend 4 years working at the Ranch House Restaurant in Ojai, CA. The Ranch House was a pioneering farm to table concept (opened in the late 1950s) with an onsite garden, and a deep European wine list.  What all four experiences had in common was the synergy of different cultures, stories, and personalities adding context to delicious food and wine. Starting with Blue Danube Wine Co. in 2011 (pioneering in its own right), Eric realized that far too much of Central and Eastern European wine lacked the context it deserves. 
As the gateway between East and West, Central Europe has been largely defined by invasion, occupation and alliances despite thousands of years of winemaking. Blue Danube Wine Company was founded in 2002 by husband and wife team Frank Dietrich and Zsuzsanna Molnar in order to travel to this unique corner of the world and bring its wine culture back to the US market. Focusing on Austria, Hungary, Croatia, Slovenia, Montenegro, and the Republic of Georgia, our goal is to seek out winemakers who truly capture the character of the land they come from. Indigenous grapes, winemaking traditions that predate Western Europe, and building meaningful long term relationships are the means to this end.
Born in the Haight Ashbury neighborhood of San Francisco, Mike Weller grew up in suburbs of San Jose, where he discovered cooking as his first profession and lifetime passion. After wandering through typical teenage jobs at pizza joints and ice cream parlors, Mike's first "restaurant" job was with Sambo's Coffee Shops, slinging hash and cooking eggs for the bar rush and Sunday breakfast crowds.  He moved on to help open several restaurants, attend the California Culinary Academy, and study under European chefs with Michelin backgrounds. Later, Mike served as an executive chef for catering companies, wineries and country clubs.  When his son was born, Mike transitioned his career into teaching, returning to the CCA where he eventually became the Executive Chef and Director of Academics.  Having taught for Le Cordon Bleu North America in both online and brick and mortar schools, Mike is thrilled to return to teaching in a neighborhood-based community.  When he is not teaching he tends to his backyard garden, helps his wife to can and preserve food, and loves to cook for his friends and family.
(Photo courtesy of Eric Danch)