A Kimchi Lover's Feast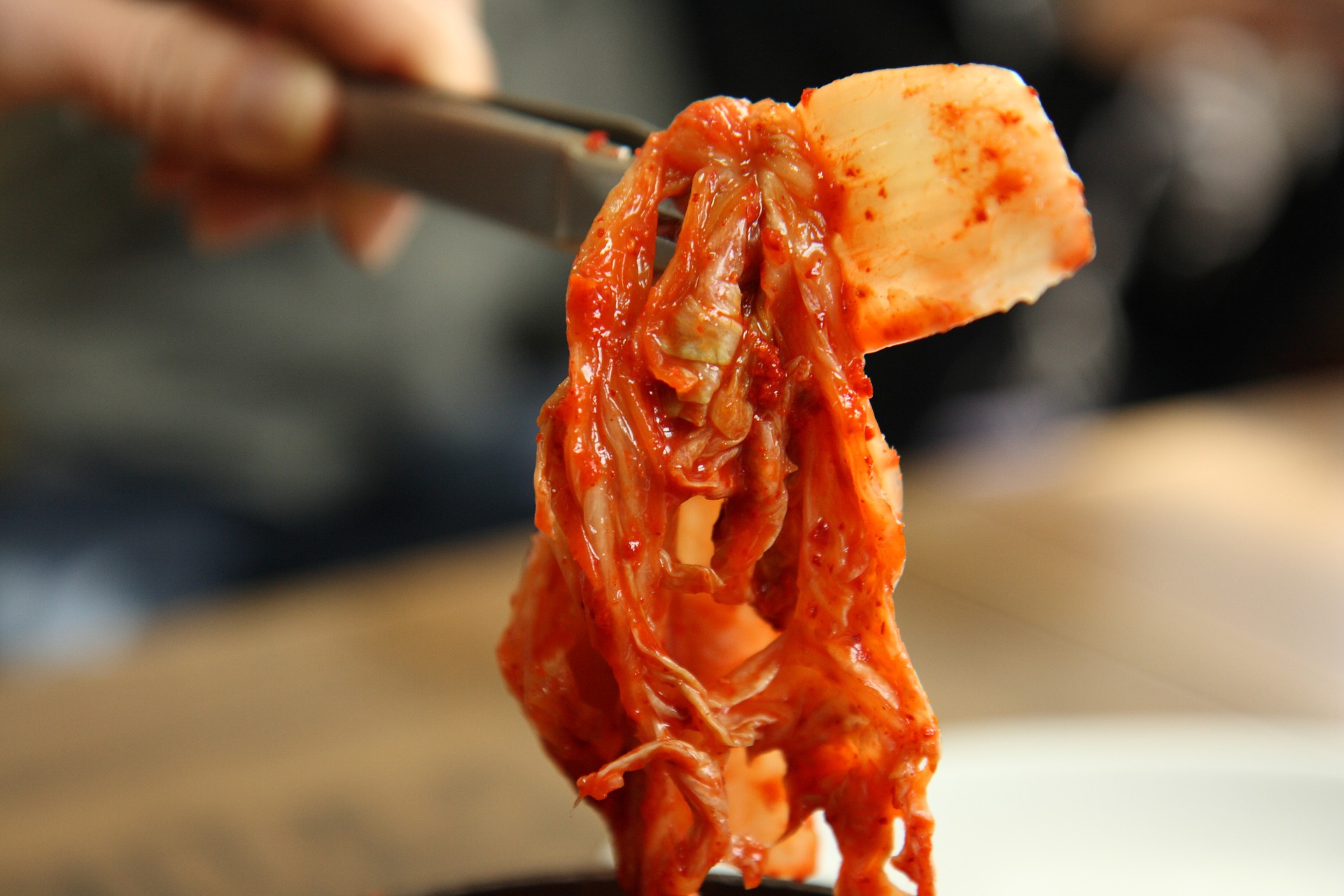 A hands-on cooking and fermentation class culminating in a meal served with wine and beer. Students will leave class with a jar of handmade kimchi to continue fermenting at home.
Join our fermentation maven Nishanga Bliss in an exploration of kimchi. This fiery, popular fermented ingredient inspired Nishanga to create a menu from the Pacific Rim, also known as the Ring of Fire (how fitting!). We will begin with a chile tasting, make our spice paste as a class, and then each person will create a custom batch of kimchi to ferment at home. You will learn many ways to enjoy kimchi: as a seasoning in cocktails and mocktails, a source of spice and umami in beet poke, in savory pancakes, and in a comforting soup of complex and satisfying flavor. In between bites, bring all of your fermentation questions to the table, as this menu is as beneficial to your microbiome as much as it is delicious!
MENU  (gluten free friendly)
Simple Kimchi
Bloody Nary with Kimchi (Mocktail)
Beet Poke with Kimchi and Sesame
Kimchi Pancakes
Soft Tofu Soup with Kimchi and Rice Noodles
No previous fermentation experience necessary!
Dr. Nishanga Bliss,
 D.Sc., L.Ac. has been practicing in the holistic health field for over 20 years. She is an acupuncturist, herbalist, integrative nutritionist, and assistant professor of Chinese medicine at the Acupuncture and Integrative Medicine College in Berkeley, California where she grows, cooks, ferments, savors, teaches and writes about sustainable food. Visit her blog at
http://gastronicity.blogspot.com
.  She is the author of the 
Real Food All Year: Eating Seasonal Whole Foods for Optimal Health and All-Day Energy,
 from New Harbinger Press.
(photo courtesy of Pixabay)