Cracking the Cookbook: Yotam Ottolenghi's Plenty More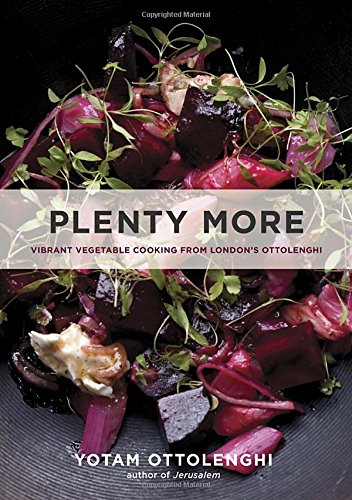 A hands-on class culminating in dinner served with wine and beer.
After the huge success of Camila's first class in this series on Ottolenghi's
Jerusalem
, join us for more Mediterranean goodness with
Plenty More
. Ottolenghi organizes this beautiful book according to cooking techniques (tossed, steamed, blanched, fried, etc.). Camila has made a selection of the recipes she returns to again and again sharing with us her favorites based on our season here in San Francisco. 
Camila will create a relaxed atmosphere where you'll work in teams to make these dishes to share as a class, as well as teach you her tips and tricks in approaching Ottolenghi's recipes to make them less intimidating for home.  Once we "Crack the Cookbook" you will have the skills, the freedom, and the courage to tackle and explore the rest of the book on your own. 
MENU
Saffron, Date, and Almond Rice
Sprouting Broccoli with Sweet Tahini  
Fennel with Capers and Olives 
Squash with Cardamom and Nigella Seeds 
Polenta Chips with Avocado Dipping Sauce 
Spicy Scrambled Eggs
Walnut and Halvah Cake 
Note: You do not need to own a copy of this book in order to participate. We will not have books available for purchase.
Camila Loew holds a Ph.D. in Humanities and is a certified nutrition consultant. She lived in Barcelona for 15 years, and learned, through health-supportive culinary schools in Spain and NY, but mostly by cooking from local markets, that the best cooking relies on simple recipes with outstanding ingredients. That's the Mediterranean way she conveys in her classes, along with the concept of sobremesa, which happens to be the name of the company she runs. Sobremesa is the leisurely time we spend gathered around the table. In addition to running Sobremesa and Sobremesa Culinary Tours (through which she offers food-centric journeys across the ocean for fellow food-loving travelers), Camila teaches her love of regional Spanish and Mediterranean cuisines at The Cooking School at Cavallo Point, Ramekins Culinary School, and Bauman College as well as 18 Reasons. She also teaches Eating for Healing at the Cancer Support Community. For more info visit sobremesa.us  and sobremesa-tours.com. 
(Photo from Ten Speed Press)