Baking Basics: Pie Dough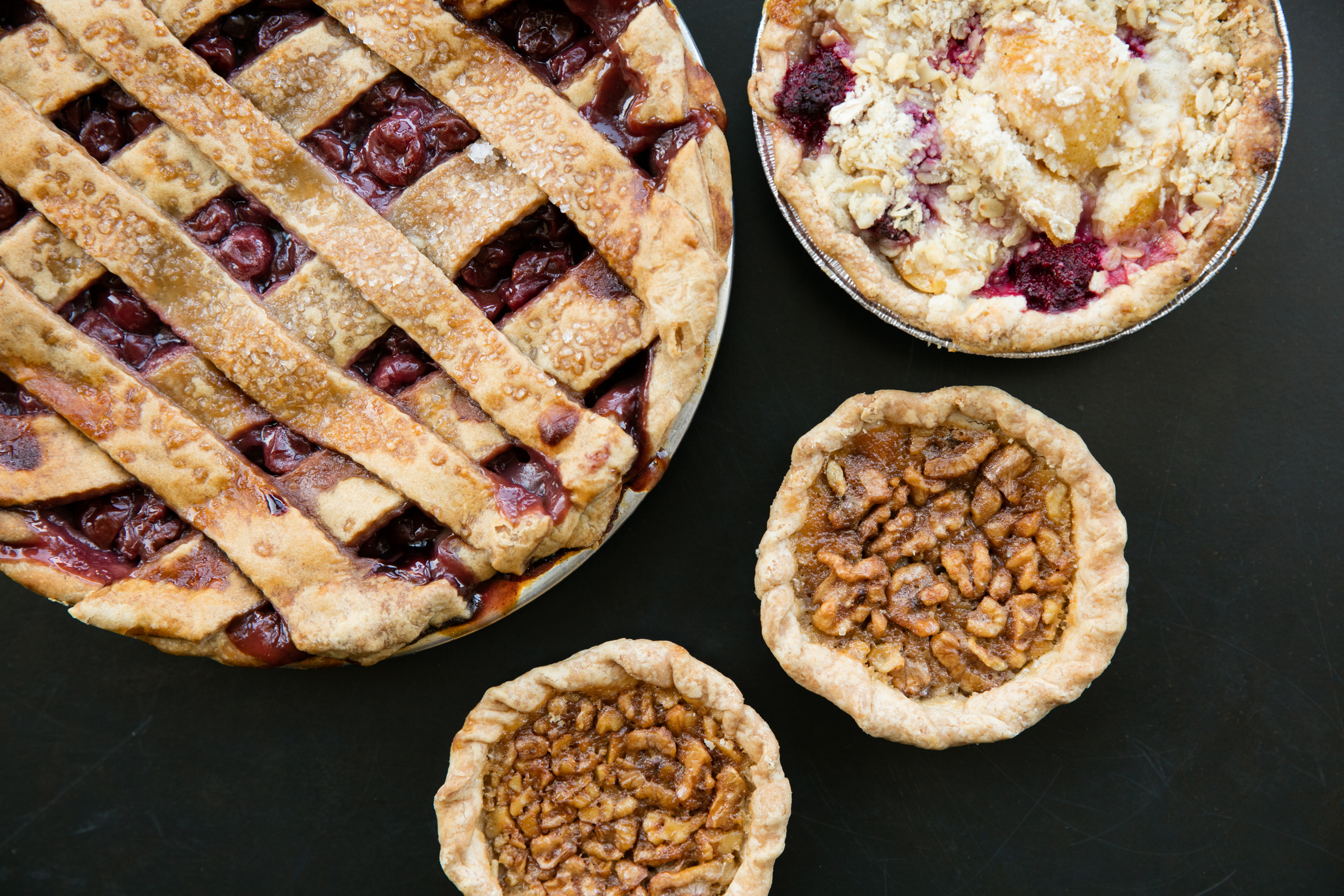 A hands-on baking class. A hearty savory snack of bread, cheese, cured meats, fruit, and a seasonal salad will be served with wine. You are also welcome to brown bag an alternative dinner.
"It's easy as pie" can be quite a misnomer. We're sure we're not alone in failed pie adventures in our kitchens, resulting in soggy bottoms or dense, overworked crusts. And though many champion their favorite flavor of pie fillings as superior than others (cue Thanksgiving preferences for sweet potato or pumpkin), if the pie lacks a delicious, tender crust, it will always be lacking. Join Jennifer in our classroom to delve into the science and process of making tender, crisp and flaky pie dough. The class will make four different fillings, and you'll learn how to modify them depending on seasonality and the types of produce. And of course, you'll bake off the pies and say no more to soggy bottoms! You'll sit down in triumph with your fellow classmates to taste the delicious fruits of your labor.
MENU
Apple Tarte Tatin
Strawberry-Rhubarb Lattice Pie
Very Berry Hand Pies
Mushroom and Herbed Goat Cheese Galette
Jennifer Altman began her culinary journey at age eight baking and cooking for her family and friends. After a career in science, she followed her passion and became a pastry chef. She is now a culinary instructor teaching both professional and amateur cooks nationally and internationally. She loves anything to do with food—cooking, gardening, recipe developing, teaching, and is particularly interested in food sustainability.