French Macaron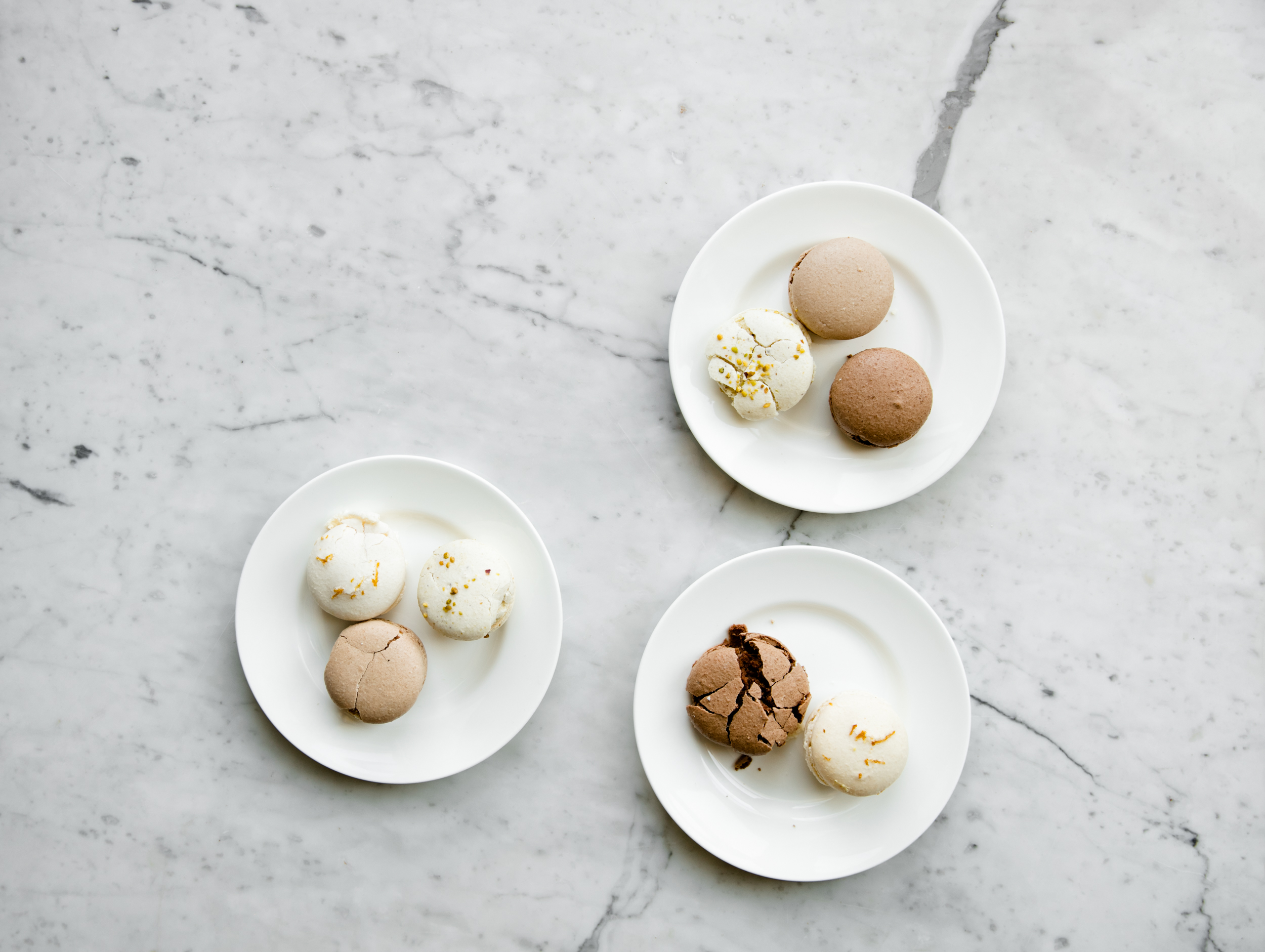 A hands-on class culminating in a tasting of the class's macarons. A hearty snack of bread and butter, cured meats, cheeses, and a seasonal salad will be served with wine and beer.
Oui, oui, we love the macaron and know many in its legion of fans. From the first bite through that delicate shell, to the chew of the filling, feather-light macarons are a treat to eat. Join Jennifer Altman who will lead the way through the techniques of making these perfect cookie sandwiches. Students will learn how to make, pipe and bake perfect tender little almond cookies with their requisite "foot" and how to make silky meringue buttercream and how to flavor it to create signature macarons. 
MENU
Double Chocolate - chocolate macarons with bittersweet chocolate ganache
Strawberry Rose - strawberry macarons with rose buttercream and strawberry preserves
Vanilla Quince - vanilla bean macarons with vanilla bean buttercream and membrillo
Salted Caramel - delicate macaron shells with salted caramel cream
Lemon - lemon macarons with tart lemon curd
Jennifer Altman
 began her culinary journey at age eight baking and cooking for her family and friends. After a career in science, she followed her passion and became a pastry chef. She is now a culinary instructor teaching both professional and amateur cooks nationally and internationally. She loves anything to do with food—cooking, gardening, recipe developing, teaching, and is particularly interested in food sustainability.