Wine 101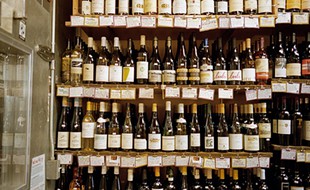 If you've always had dreams of swirling a glass of Pinot in Burgundy while talking about its acidity, grow shy when handed the wine list at a restaurant, or just wonder what people mean when they say "fruit bomb" or "bold tannins," this Wine 101 tasting seminar is for you. In an approachable and lighthearted manner, It's Not You, It's Brie author, 18 Reasons cheesemaking teacher and wine expert Kirstin Jackson will break down the basics of wine culture and terminology for you with delicious wine examples.
You'll learn about basic building blocks like oak, tannins, acidity, body, alcohol and residual sugar that affect the outcome of every wine. We'll touch on wine descriptions, talk wine labels and restaurant lists, and chat wine and food pairing. We'll also discuss regional variations and the differences between domestic wine and European vin. 
By the end of this class, you'll have the know-how to walk into a wine shop and buy the bottle you want, pair food to your favorite bottle, agree or disagree with your friends who talk about "natural" wine (but we promise to serve wine in stems and not mason jars), and have a fun time doing it.
Bread, nuts, and olives will be provided with the tasting.
(photo courtesy of Bi-Rite)