Cracking the Cookbook: Yotam Ottolenghi's Jerusalem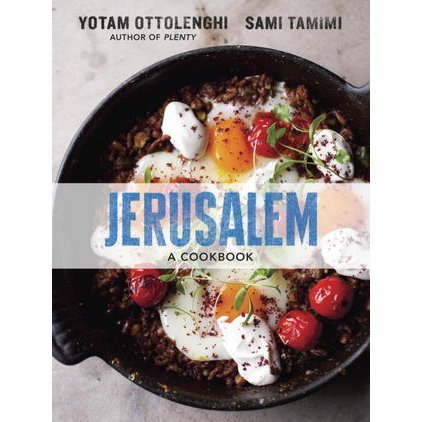 A hands-on class culminating in dinner served with wine and beer.
This class is for Ottolenghi fans who have drooled over the pages of his bestselling cookbooks, but feel daunted to cook from them, either the ingredient lists seem too long or full of unfamiliar names. Come join Camila, our resident Mediterranean cuisine teacher and an Ottolenghi fan for years, for a chance to take on these recipes and meet other Ottolenghi fans. Camila's love for Ottolenghi's recipes can be symbolized by her framed autographed menu hanging in her kitchen, from when she dined at his restaurant for her birthday in 2009 and Yotam happened to be sitting at the next table. "Crack the Cookbook" with some of her favorite recipes in Jerusalem, and feast on an exotic style of eating that feels very much at home. Camila will create a relaxed atmosphere where you'll work in teams to make these dishes to share as a class, as well as teach you her tips and tricks in approaching Ottolenghi's recipes to make them less intimidating for home.  Once we "Crack the Cookbook" you will have the skills, the freedom, and the courage to tackle and explore the rest of the book on your own. 
MENU
Hummus: Three Variations on a Theme: Basic Hummus; Hummus with Fried Lamb; Warm Chickpeas with Hummus and Toasted Pita 
Mejadra: Lentils with Caramelized Onion and Sweet-Spiced Basmati Rice
Tabbouleh the real way
Tahini Cookies  
Malabi: Coconut Milk Pudding with Bay and Vanilla Syrup 
Note: You do not need to own a copy of this book in order to participate. We will not have books available for purchase.
Camila Loew holds a Ph.D. in Humanities and is a certified nutrition consultant. She lived in Barcelona for 15 years, and learned, through health-supportive culinary schools in Spain and NY, but mostly by cooking from local markets, that the best cooking relies on simple recipes with outstanding ingredients. That's the Mediterranean way she conveys in her classes, along with the concept of sobremesa, which happens to be the name of the company she runs. Sobremesa is the leisurely time we spend gathered around the table. In addition to running Sobremesa and Sobremesa Culinary Tours (through which she offers food-centric journeys across the ocean for fellow food-loving travelers), Camila teaches her love of regional Spanish and Mediterranean cuisines at The Cooking School at Cavallo Point, Ramekins Culinary School, and Bauman College as well as 18 Reasons. She also teaches Eating for Healing at the Cancer Support Community. For more info visit sobremesa.us  and sobremesa-tours.com.