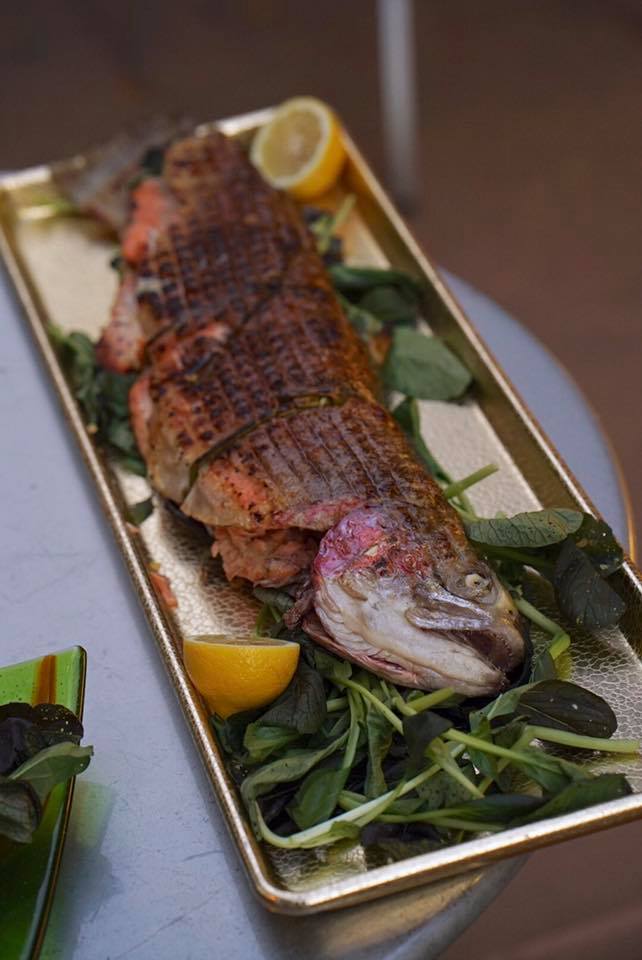 A hands-on cooking class culminating in a family-style dinner with wine and beer.
The holidays are a great time to step up your cooking game. If you love seafood but feel intimidated by the thought of preparing it for a large dinner party, fear no more! Gracie Schatz will teach you some simple and delicious recipes that will leave your dinner guests asking for more. Come, shuck oysters, roast whole fish, and feast with us! 
MENU
Oysters on the half shell with meyer lemon mignionette 
Mussels escabeche on crispy sourdough 
Halibut crudo with horseradish, beet, citrus and avocado
Whole roasted trout with preserved citrus butter and fennel 
Gracie Schatz has been in the food industry for 10 years. She began her career as a baker and private chef in Eugene, Oregon. She moved to Italy to learn about farming pigs, making cheese, tending bees, and Tuscan cooking. After tasting Italian prosciutto, she became a pork fanatic which led to her to the Fatted Calf in San Francisco and eventually managed Avedano's in Bernal Heights. Her desire to partake in the full cycle of meat consumption lead her to the Sierra Foothills where she raised, slaughtered, and cured her own heritage pigs. She returned to the Bay Area to cook at Molina and Cala restaurants where she became an adept fish butcher and learned to cook in a wood-fired oven. All the while Gracie and her business partner, Alana Eckhart have run a successful pop-up restaurant, Bread and Bones Supper. Today, Gracie is eager to share her knowledge and passion with others and help connect aspiring cooks with the freshest ingredients and learn how simple good food can be.