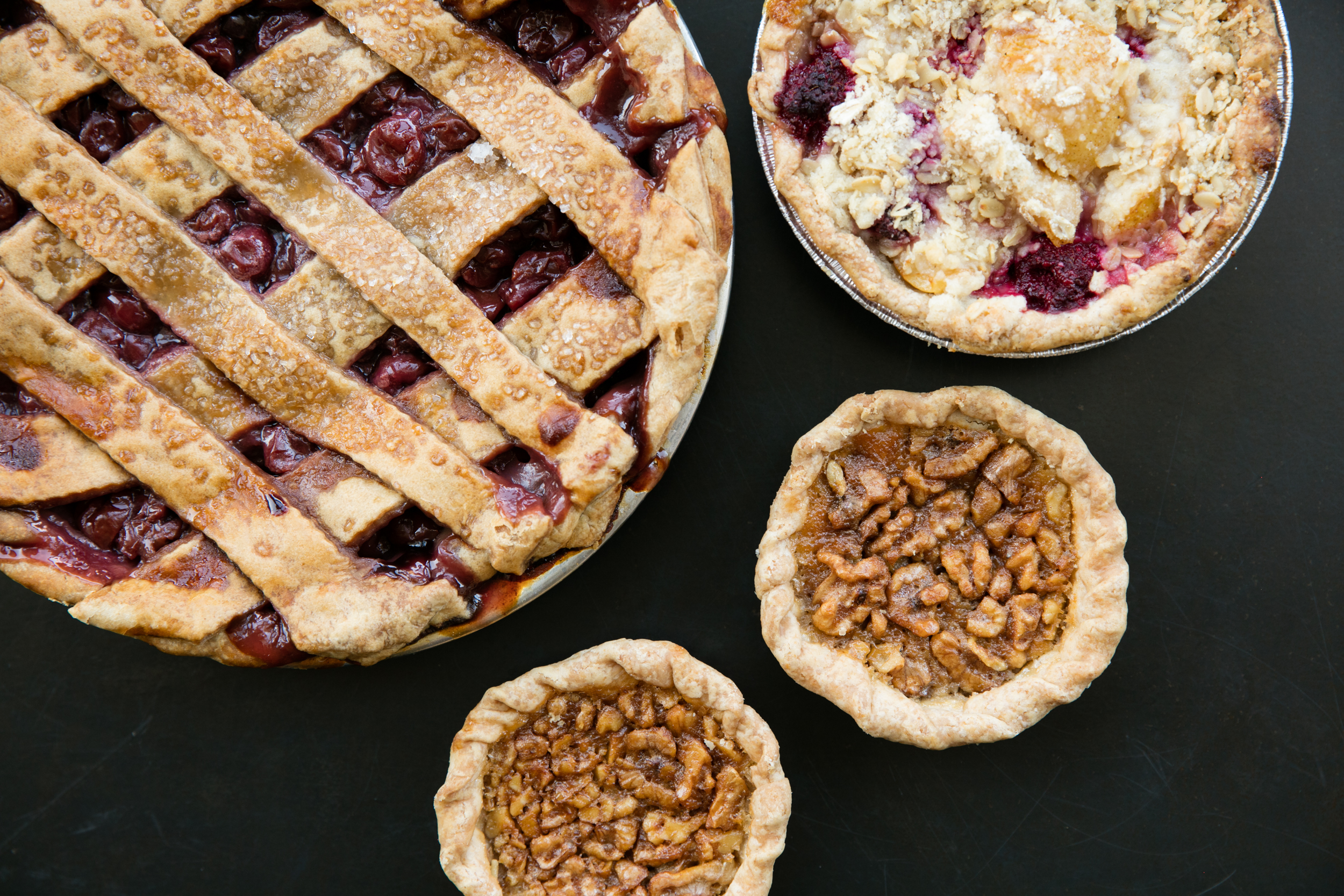 A hands-on baking class. A hearty snack of bread, butter, ham, cheese, and a seasonal salad will be served with wine. You are also welcome to brown bag an alternative dinner.
Celebrate autumn and gain invaluable baking skills for the upcoming holiday season! Not only will your sweet tooth be satisfied, you'll walk away from this class with many practical skills. We'll learn the secrets of making and working with one sweet shortcrust dough. For any bakers whose past creations fell apart when serving, you'll know the path to no more soggy bottoms! Learn how to bake a tart so that the bottoms are crisp and stay that way. With the entertaining season coming up, you'll learn how to make crusts and fillings ahead of time and put them together to alleviate holiday stress. Lastly we'll fill our homemade crusts with all kinds of delicious seasonal fruits and nuts, and understand how to vary them to suit your tastes!
MENU 
Lemon Tart: This refreshing tart is filled with the best lemon curd ever - tantalizingly tangy and very, very lemony.
Cranberry Almond Caramel Tart: Cranberries, sliced almonds and luscious caramel are baked together in a sweet, crisp tart shell until the cranberries pop.
Bourbon-Maple Pumpkin Tart: Soggy, weepy, tasteless pumpkin pies are a thing of the past. A sweet potato and pumpkin filling are flavored with a splash of Kentucky bourbon and organic maple syrup then baked it in a sweet, crisp shortcrust.
Brown Butter Walnut Tart: A delicious alternative to pecan pie. Organic walnuts and brown butter add to the depth of flavor in this not-too-sweet tart.
Salted Caramel Sauce
Citrus Compote
Jennifer Altman began her culinary journey at age eight baking and cooking for her family and friends. After a career in science, she followed her passion and became a pastry chef. She is now a culinary instructor teaching both professional and amateur cooks nationally and internationally. She loves anything to do with food—cooking, gardening, recipe developing, teaching, and is particularly interested in food sustainability.