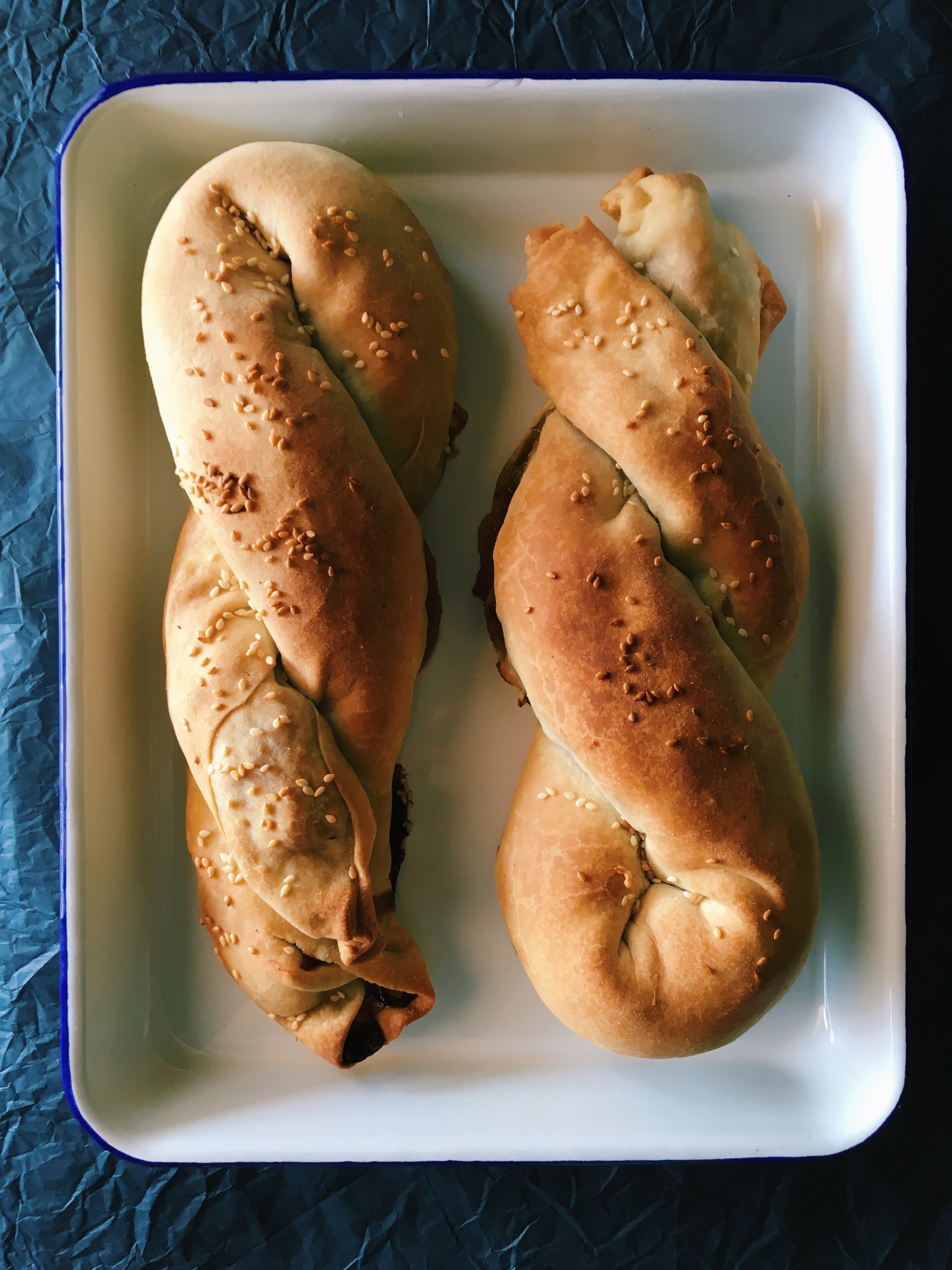 A hands-on cooking class culminating in a family-style dinner served with wine and beer.
Spanakopita is just the tip of the iceberg when it comes to the world of Greek pies. Having pita in your cooking repertoire means you have an economical, crowd-pleasing, adaptable meal at your fingertips. Join us and learn a variety of Greek pies and fillings and how to make your own phyllo at home. Learn about Greek culture and cuisine beyond the stereotypical Greek salad, moussaka, or tzatziki which only represent a very small fraction of everyday Greek cuisine. 
MENU
Spanakopita - spinach and feta 
Prasopita - leek
Tiropita - cheese in whole wheat pastry
Sfakianopita  - Cretan cheese pie with honey
A Greek salad will be served to round out the meal
Sharon Brenner is a lawyer by day, passionate cook/food writer/recipe developer by the other days and nights. Born in San Francisco and raised in the Bay Area, Sharon has lived in Greece since 2014. Her love of good food and regular travels to Greece since 2011 inspired her to dive into the depths of Greek cuisine. Sharon's primary inspirations come from Middle Eastern, Mediterranean and Californian cuisines, with a focus on cooking intuitively and creatively.  She is the author of 'Records in the Den', and has led food projects in Athens, Greece.
(Photo courtesy of Sharon Brenner)