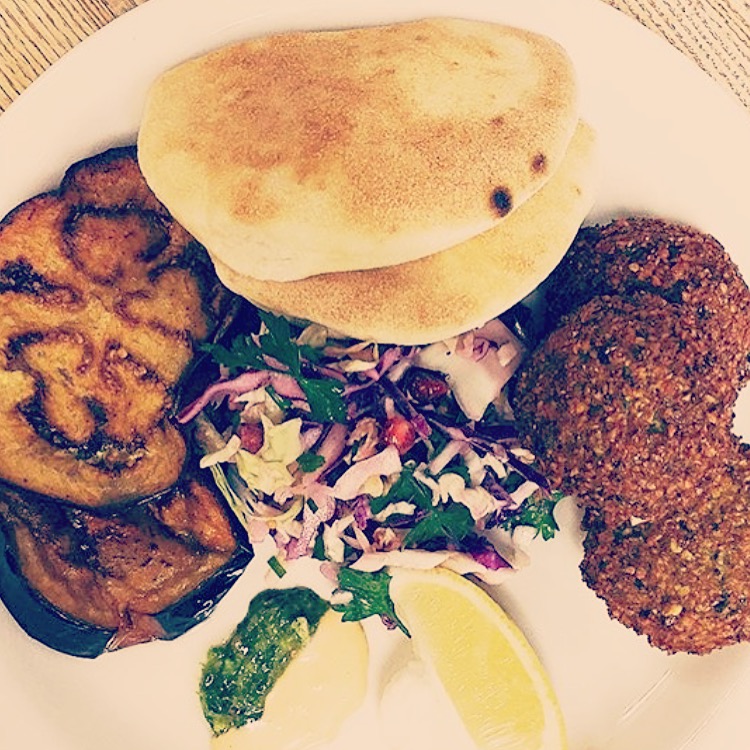 A hands-on cooking class culminating in family-style dinner served with wine and beer.
Falafel is a cornerstone of street food around the globe. Considered a national dish in Egypt, Israel and Palestine as well as a very popular street food in France specifically in the Marais district in Paris. Come learn how to make perfectly crispy Falafel balls and all the mouthwatering accompaniments that make this dish such popular street food globally!
MENU
Falafel -- Fried Ground Chickpeas & Spices
Fried Eggplant
Chickpea Hummus
Tahini -- Ground Sesame Sauce
Toum -- Garlic Sauce
Zhoug -- Spicy Herb & Chile Pepper Relish
Harissa -- Chile Paste Seasoned with Tomatoes & Spices
Herb Salad With Pomegranates & Pistachios
 
Zoé McLaughlin was born in Paris and raised in San Francisco. She graduated from Le Cordon Bleu in Paris and worked in restaurants in France while she wrote and published her first cookbook – a collection of family recipes influenced by her multicultural upbringing.  She now lives in San Francisco, where she works in the non-profit culinary world and hosts online cooking demonstrations.  She has a passion for bringing together the diverse flavors and culinary traditions of the Bay Area with the time tested techniques of classical French cooking.
(Photo courtesy of 18 Reasons Staff)