Kitchen Apothecary: Food as Medicine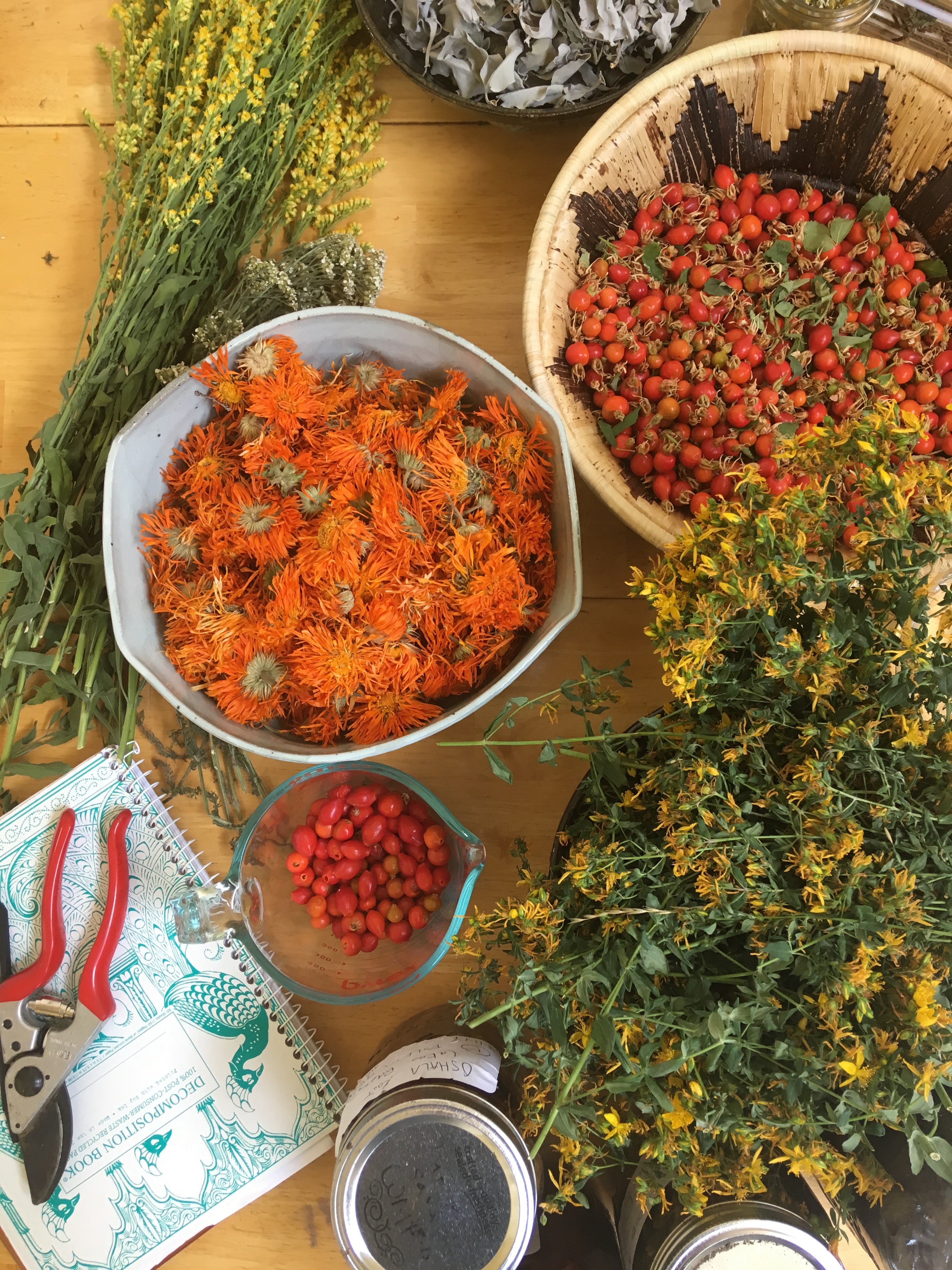 A demonstration and hands-on class, with snacks provided. 
Join local herbalists, Elizabeth Howe and Sarah Jane Fairless, and dive into the art of incorporating medicinal plants and mushrooms into our daily meals. Students will gain basic knowledge of key medicinal herbs that we can bring into our kitchens, learn how to prepare these sacred plants into foods that will allow for optimal nourishment, and learn how to stock your pantry with delicious, handcrafted preparations to keep you and your family healthy and happy this fall. Students will learn to make immune boosting vinegars, golden milk base, and zoom balls (delicious herb-infused energy balls).
Snacks (medicinal mushroom pate and homemade herb butter) and tea will be provided to get our medicinal minds fired up! Students will take home items they make in class.
Elizabeth Howe is a San Francisco based ethnobotanist, clinical herbalist and medicine maker. She is currently seeing clients at her office in the Mission District where she uses plant medicine to help her clients bring more balance, resilience and vitality into their lives. For more info, visit her website: www.elizahowe.com
Sarah Jane Fairless is a certified clinical Western herbalist. She currently sees clients at her office located in San Francisco on 18th Street, just a few doors down from Bi-Rite Market! Making handcrafted medicine and foraging for plants in the wild is her passion. She enjoys educating folks about herbal medicine and our connection to nature through local and seasonal foods. Learn more about Sarah Jane at her website: http://www.sarahjanefairless.com
(Photo courtesy of Elizabeth Howe)