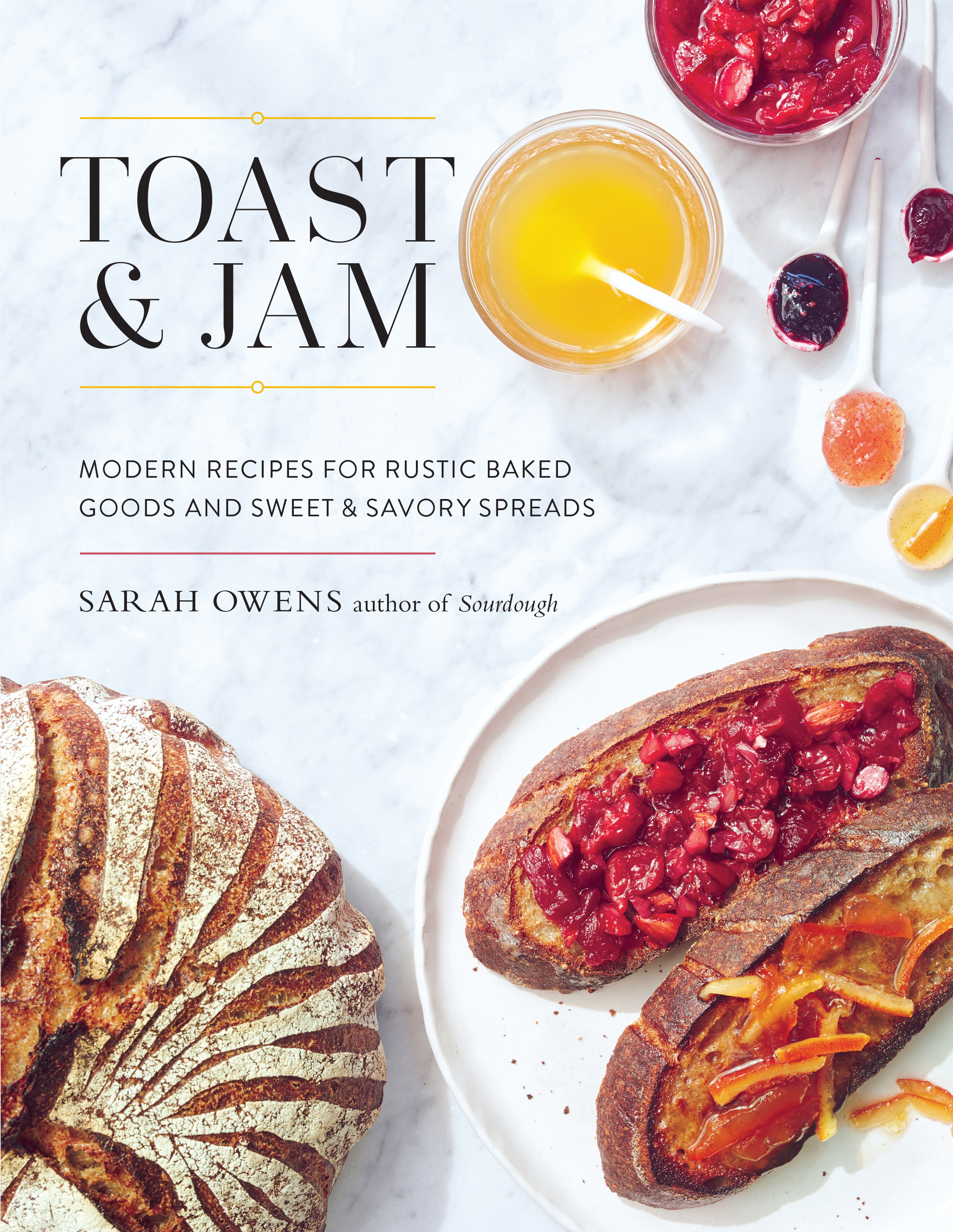 A hands-on and demonstration based class, culminating in a family-style dinner served with wine and beer. Copies of Sarah's books will be available for purchase.
Stumped about sourdough? Think caring for a starter or baking bread are too challenging? Join visiting author and baker, Sarah Owens, for a class that will introduce you to the wonders of fermentation and dough. Her newest book, Toast and Jam: Modern Recipes for Rustic Baked Goods and Sweet & Savory Spreads (Roost Books, 2017), inspires the menu of this class. Sarah will share her tips and tricks on caring for a starter and demonstrate how to bake sourdough bread. You'll work with fellow students to create sourdough crackers, and a few delectable accompaniments. Be prepared to walk home after class with a jar of starter and a few recipes to guide your baking journey.
MENU
Sourdough Crackers with Blushing Goat Spread
Sourdough Tartines with Charred Escarole, Dukkah, and Tahini
A seasonal salad will be served to round out the meal
SARAH OWENS is an autodidactic baker and gardener with a thirst for travel and an insatiable hunger for creativity in the kitchen. She grew up in Clinton, Tennessee, and received a bachelor of arts with an emphasis in ceramics from Bellarmine University in Louisville, Kentucky. After receiving a certificate from the New York Botanical Garden's School of Professional Horticulture, she spent six years as curator of the historic Cranford Rose Garden and the Rose Arc Pool at Brooklyn Botanic Garden. She is the owner of BK17 Bakery (BK17bakery.com), a subscription artisan microbakery that began in Brooklyn, New York. She is the author of Sourdough: Recipes for Rustic Fermented Breads, Sweets, Savories, and More, which won a James Beard Award, and she teaches workshops on natural leavening, fermenting, and horticulture worldwide. Most recently, Sarah has been working with The Sadalsuud Foundation, a nonprofit organization supporting Syrian refugees and building community throughout Lebanon. Sarah traveled to Beirut and Tripoli to help establish a naturally leavened bakery and to teach women how to maintain a starter and produce and bake sustainable, heart-style breads. She is working with Sadalsuud to hopefully go back to Lebanon this year to develop a pastry program as well. When not traveling, Sarah lives and teaches seaside on New York's Rockaway Peninsula.