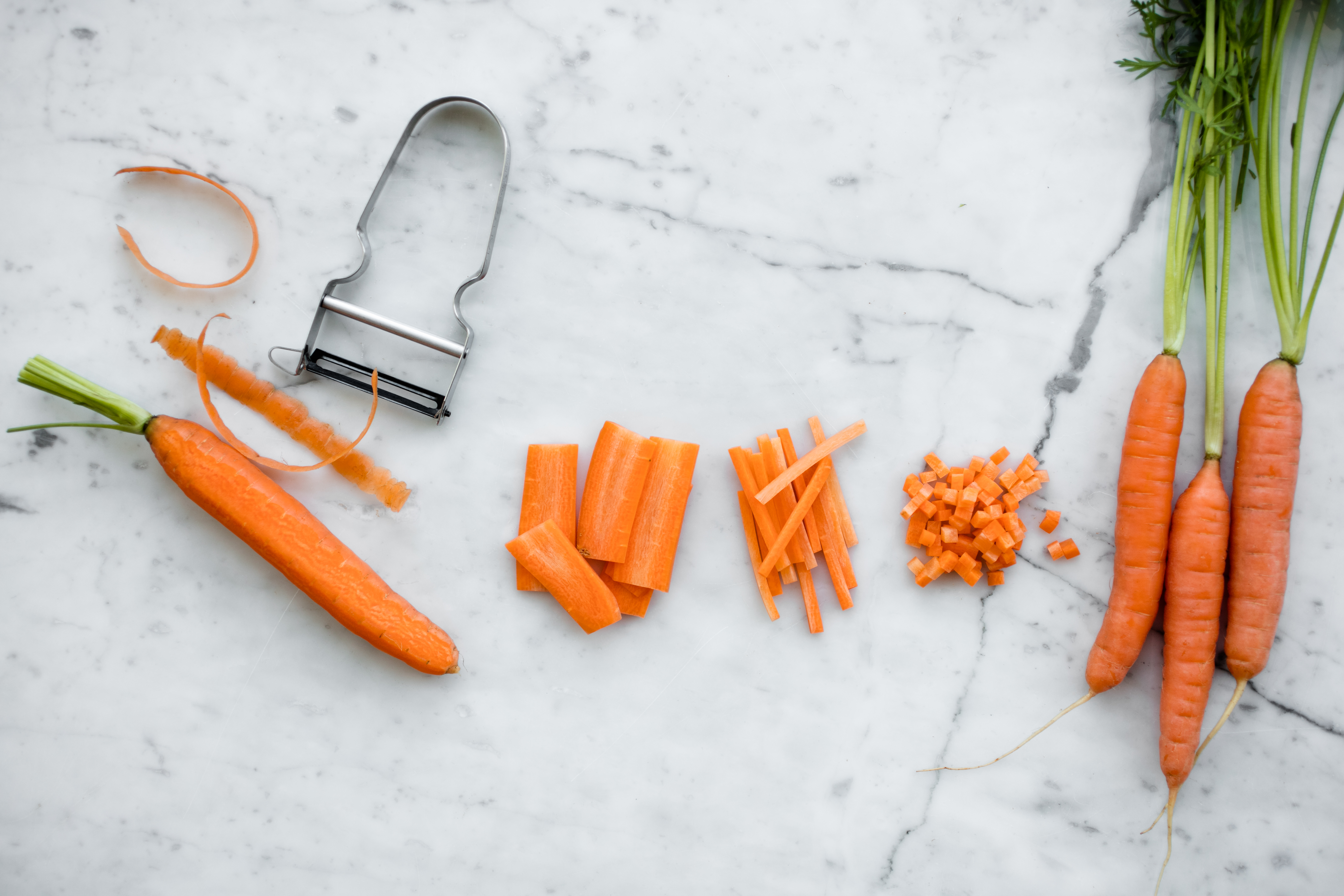 18 Reasons invites aspiring young cooks – ages 13-18 – to join our teen culinary immersion program, where they will advance their technical skills and their cooking repertoire. Led by our amazing team of instructors, our eight-week course is structured to give students the knowledge to confidently intuit their way through the kitchen and find meaning and value in the ingredients they work with. The curriculum is based on 18 Reasons' mission of empowerment, creativity, sustainability, and community.
Students will begin the series with an introduction to kitchen techniques, including knife skills, culinary terms, and mise en place. Students will progress through techniques for cooking vegetables and meats, working with both familiar and unfamiliar ingredients. They will create recipes, develop menus, learn about food cultures from around the world, and gain insight into food professions.
The course culminates in a "Chopped" -style finale. Drawing from everything they learned over the past seven weeks, and with our chefs' guidance, they will cook up a meal of their own creation and serve it to their families.
Early Enrollment, until August 15: $550
Registration after August 15: $675
Only 12 students; full registration required
2 scholarships are available - click here to apply. If you are interested in supporting young students and donating to our scholarship program, please email us at info@18reasons.org.
Course Structure and Dates
Each class culminates in a full sit-down meal, when the students get a chance to appreciate their efforts and get to know one another. Most classes are 2.5 hours. Please note the extended length of the first and last classes. Class topics and teachers subject to change. 
 
Introduction and Basic Knife Skills - Mike Weller
Thursday, September 21, 4-7pm
Spices and Indian Cuisine - Stacie Dong and Simran Singh
Thursday, September 28, 4-6:30pm
French Cuisine Basics - Zoe McLaughlin
Thursday, October 5, 4-6:30pm
Vegetables - Mike Weller
Thursday, October 12, 4-6:30pm
Japanese Cuisine Basics - Camila Loew
Thursday, October 19, 4-6:30pm
Chinese Cuisine Basics - Linda Tay Esposito
Thursday, October 26, 4-6:30pm
Easy Desserts - Mike Weller
Thursday, November 2, 4-6:30pm
Final: Culinary Showdown, Graduation, and Dinner for Family and Friends
Thursday, November 9, 4-7:30pm