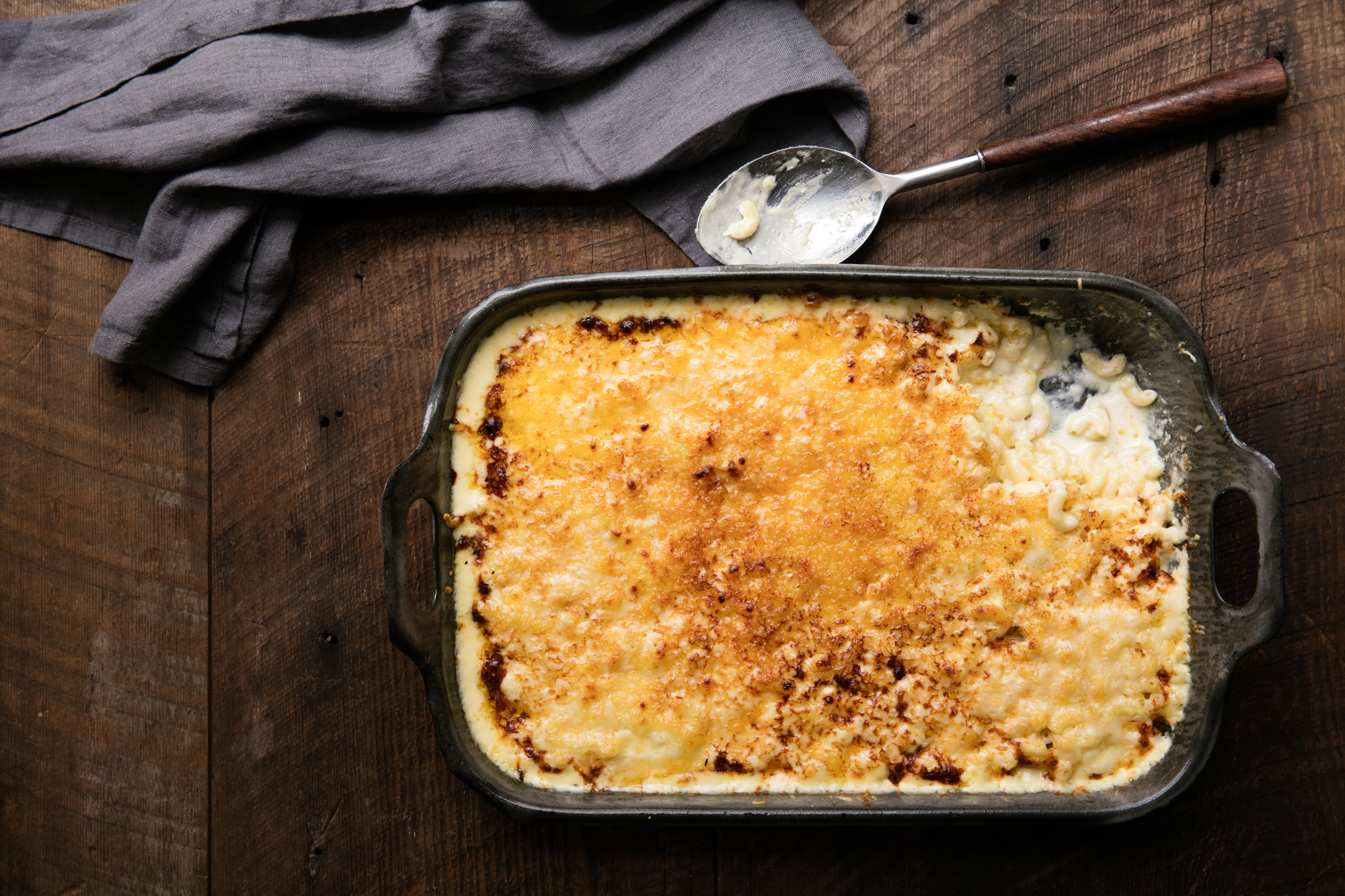 For August's Community Dinner, we're testing a recipe for Feed Your People and making bigger batches than we can eat ourselves - that's where you come in! We invite you to feast on a macaroni au gratin, from a Ashley Christensen. Since opening her original restaurant, Poole's Downtown Diner in Raleigh, North Carolina, she estimates that she has served roughly fifteen thousand orders of the rich, gooey, cheese-capped dish every year, which we think makes her an expert! Buy a ticket, eat a good meal, and saddle up to our communal tables to meet new folks or connecting with friends and loved ones. 
MENU
Macaroni au Gratin
Seasonal Vegetable Salad 
ABOUT FEED YOUR PEOPLE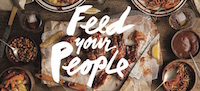 Feed Your People is a community-based cookbook created by local author Leslie Jonath, with recipes for crowd-pleasing, big batch cooking from warm-hearted cooks, chefs, and grandmas for the foods we gather around--from backyard barbecues and soup suppers, to hand-wrapped tamales, dumpling dinners, and seafood boils.  Whether for a family reunion, a DIY wedding, holidays, memorials, non-profit fundraisers or a neighborhood block party, this book will inspire you and make cooking for your community a delicious, affordable, fun, memorable feast. Feed Your People will be published in September, 2017 by Powerhouse Books. 
Click here
 to learn more.
ABOUT COMMUNITY DINNER
A monthly tradition, we open our doors to friends new and old, welcoming all to our share a table and a delicious meal. Every dinner is something different and always tasty. Wine and beer are for sale at the event. Kids welcome! 
For the second seating that begins at 7:45 pm, click here.