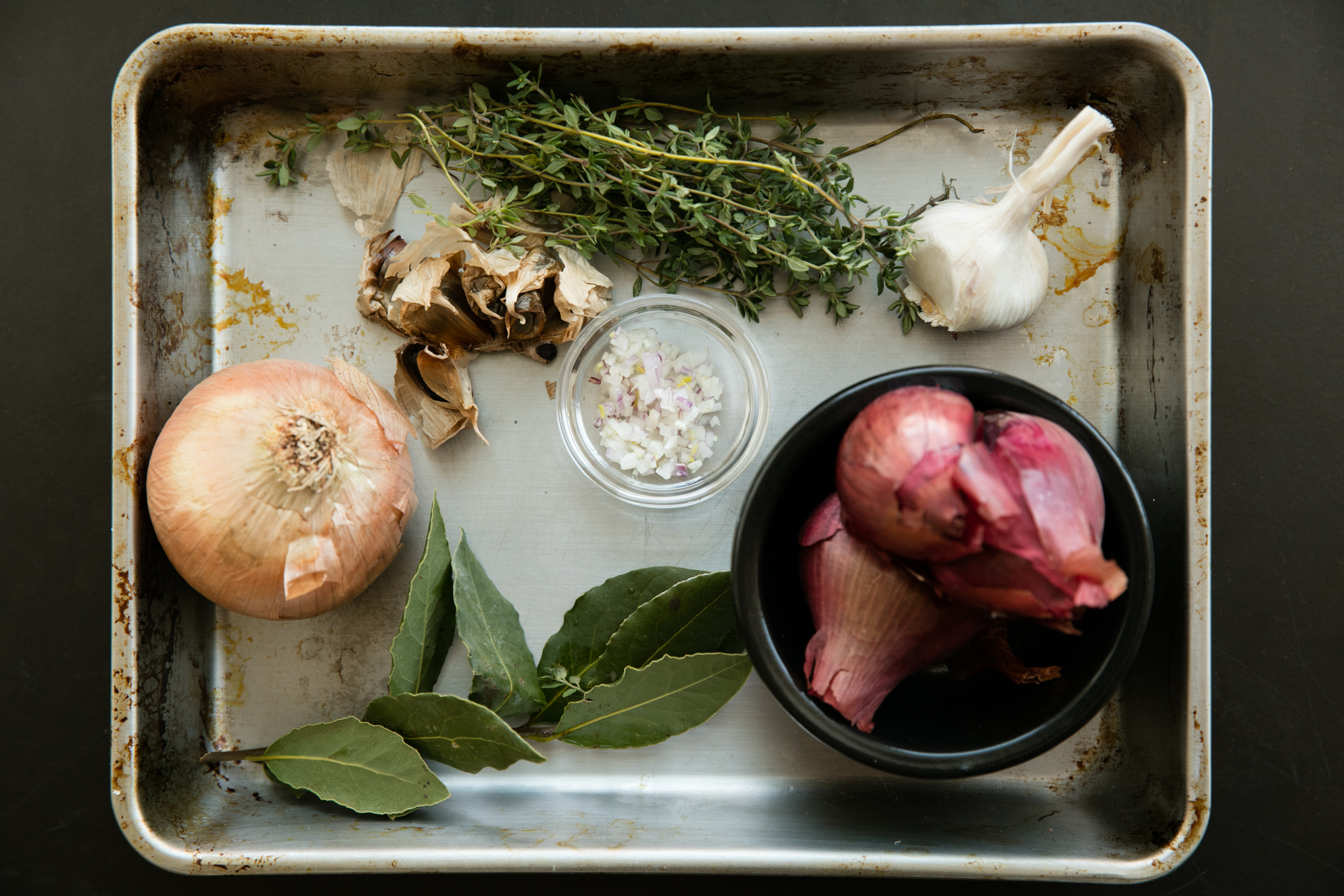 A hands-on cooking class culminating in dinner served with wine and beer.
We often hear from guests that they want a dinner plan for the week and ways to make eating at home more interesting, delicious, and motivating. It's easy to be overwhelmed by cookbooks, blogs, Pinterest boards, and suggestions from friends about how to do this. Here's the easy route: take this class with Mike Weller and leave with a menu, shopping list, recipes, and dinner plan for a week! With these tools, you'll shop, cook, and dine in on a Sunday and use the leftovers wisely and creatively for the following five evenings at home. This menu features Mike's favorites of late summer produce.
MENU
Crispy Skin Pork Belly Roast with Early Green Apple Salsa
Tomato Risotto with Fried Basil
Summer Soup and Sandwich: Banh Mi with Bún Thang
Shakshouka on Summer Corn Polentas
You'll make these dishes in class with your fellow classmates. You'll learn the techniques and recipes needed to turn leftovers with a few new additions to make:
Clam and Pork Linguine
"BLT" Salad of Little Gems, Heirloom Tomatoes, Avocado, and Pork Crackling' Croutons
No more "What's for dinner?" here!
Born in the Haight Ashbury neighborhood of San Francisco, Mike Weller grew up in suburbs of San Jose, where he discovered cooking as his first profession and lifetime passion. After wandering through typical teenage jobs at pizza joints and ice cream parlors, Mike's first "restaurant" job was with Sambo's Coffee Shops, slinging hash and cooking eggs for the bar rush and Sunday breakfast crowds.  He moved on to help open several restaurants, attend the California Culinary Academy, and study under European chefs with Michelin backgrounds. Later, Mike served as an executive chef for catering companies, wineries and country clubs.  When his son was born, Mike transitioned his career into teaching, returning to the CCA where he eventually became the Executive Chef and Director of Academics.  Having taught for Le Cordon Bleu North America in both online and brick and mortar schools, Mike is thrilled to return to teaching in a neighborhood-based community.  When he is not teaching he tends to his backyard garden, helps his wife to can and preserve food, and loves to cook for his friends and family.