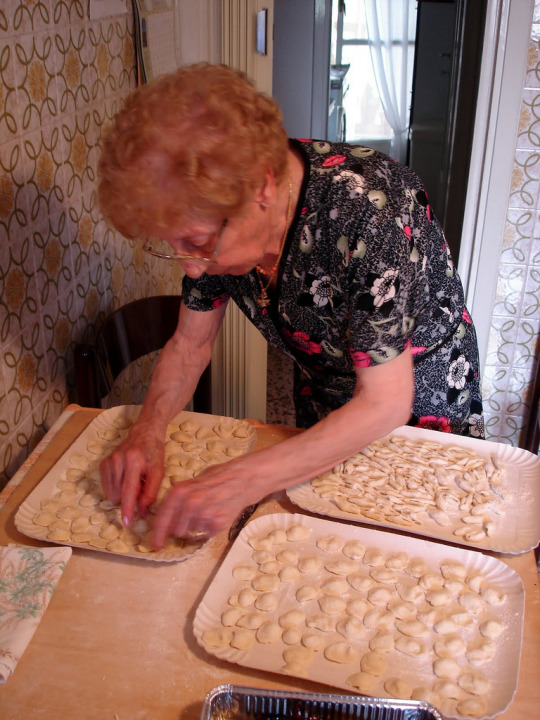 A hands-on class culminating in dinner served with wine and beer.
This class is inspired by Dario Barbone's grandmother, Filomena. These are simple recipes that stem from her southern Italian region, Campania. She adapted them during the years she spent in Piemonte, in northern Italy, where her husband Luigi moved to work as a policeman. Dario watched his nonna cook during countless afterschool sessions, Thursday and Sunday dinners, and Christmas holidays. Watching her simple (but flawless) movements taught Dario how to love food and how to cook. Everything was seasonal, slow, and handmade. We invite you to join us for a class centered around these memories, where you'll learn a how to make pasta and other delicious accompaniments.
MENU
Fire-roasted peppers and marinated zucchini, two of Nonna's staples at family gatherings
Handmade cavatelli, with Nonna's legendary sugo forte, a lip-smacking tomato sauce with cotenna (pork skin) and a touch of mint
Polpette (meatballs)
Nonna's classic bean salad
Strufoli, a classic dessert for Christmas and Carnaval: small pieces of fried dough dressed with honey and sugar
Dario Barbone was born in Vercelli, land of amazing rice and mosquitoes, in northwestern Italy, between Milano and Torino. He earned a BS in Pharmaceutical Chemistry, a PhD in Molecular Medicine, and persisted in academia to become an Assistant Researcher/Professor at UCSF. All along, he built a life dedicated to the love of good food: simple, traditional, deeply rooted flavors, with a strong connection to both eater and cook. Six years ago, with friend Renato Sardo, he co-founded Baia Pasta, an artisanal dry pasta company based in Oakland.
 
(Photo courtesy of Dario Barbone)