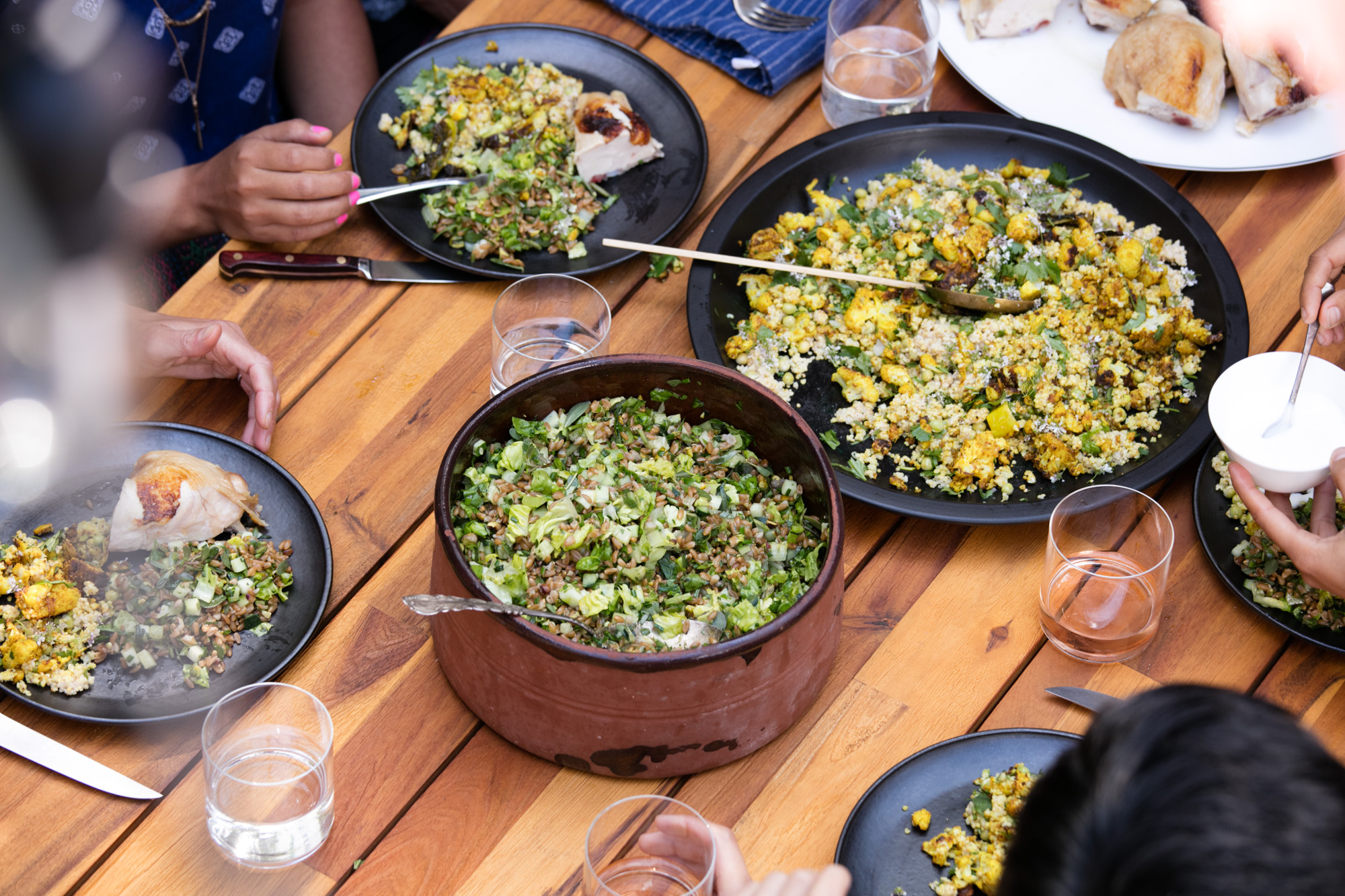 A three-course dinner paired with wine
From corn on the cob to fresh juicy peaches, who can resist a great summer meal? The sun seems like it will never set and rosé seems like it will flow forever. We could end every day with tomato or watermelon juices flowing down our chins, a touch of afternoon sunburn on our shoulders defying San Francisco's famous evening fog. Join us in celebrating our favorite summer food and wine - just because it's here!
MENU
little gem panzanella salad with tomato, blistered green beans, basil
Paired with: Colle Stefano Verdiccho - Winemaker Fabio Marchionni is known for his Verdicchio. Nobody takes this varietal to an ethereal level like Fabio and unfortunately he only makes a minuscule amount. This wine is racy, vivid, and excellent with all kinds of dishes.
pork baby back ribs with sweet and spicy bbq sauce
brentwood corn with charred scallion salsa verde and queso fresco
fingerling potato salad with leeks and grain mustard
Paired with: Herve Villemade Cheverny Rouge - Hervé tried traditional farming for a while before converting entirely to organic farming in 2000. The quality of his wines since the conversion is dramatically better! This red is really pretty with aromas of plum, strawberry, and earthy citrus.
stonefruit and ricotta tart with toasted almonds
About Chef Michaela Rahorst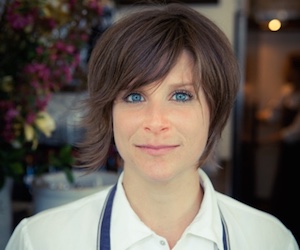 Michaela Rahorst has honestly been cooking all her life. Her mom would tie a flour sac towel around her waist and stand her close by on a chair and let her "help" from the very early age of 4. Growing up on a farm in Nebraska, there was always work to be done, and Michaela always found herself in the kitchen. 
After graduating from the University of Nebraska at Kearney with a double major in Comprehensive Biology and Spanish, Michaela moved to San Francisco and secured a job in medical research. Soon unsatisfied, she decided to attend the CCA in 2003. Her externship and first job out of school were at Campton Place Hotel under the helm of Daniel Humm. She worked with Chef Humm for two years, moving through every station in the kitchen and learning from the great cooks that passed through. It was there that she met Christopher Kostow. In 2007, Michaela trekked to Mountain View to work as Chef Kostow's sous chef at Chez TJ. Once Chef Kostow signed on with Meadowood, Michaela was seeking a job in San Francisco. She introduced herself to Melissa Perello, who was just launching her Monday Night Dinner series. Michaela worked along side Chef Perello over the next year with the dinners and other events and fell in love with her flavors and style of cooking. Michaela helped Chef Perello open Frances in 2009.
It was at Frances that Michaela found her home in the kitchen and developed her own personal style of cooking. She was Chef de Cuisine for two years. In October of 2016, Michaela left Frances in order to take some time to explore her next steps.