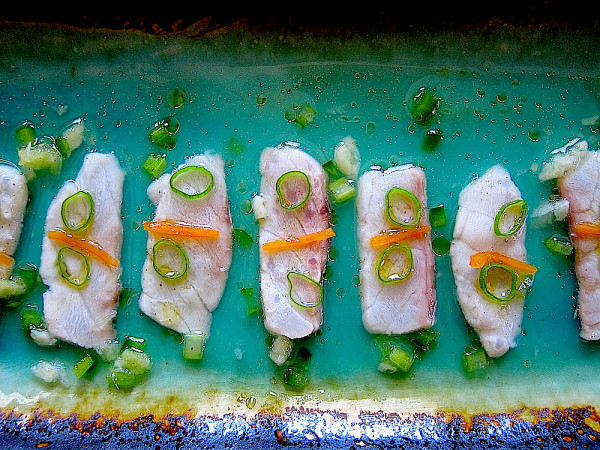 Learn the secrets to preparing the perfect Peruvian ceviche in this hands-on class lead by our resident Peruvian chef Nico. In addition to the classic ceviche, you will prepare a Japanese-Peruvian tiradito Nikkei, and choros a la chalaca, steamed mussels with an onion and tomato salsa. After the class, we will sit down for lunch to enjoy a traditional Peruvian escabeche de pescado, fried fish pickled in a spicy sweet and sour sauce.
MENU
Caldo de Choros — steamed mussels topped with an onion, tomato, lime juice, and aji amarillo salsa 
Ceviche Criollo — a classic ceviche wth petrale sole, salt, lime juice, onions, hot peppers, sweet potato, corn, and cilantro
Tiradito Nikkei — sashimi cured in lime juice with hot peppers, ginger, garlic, celery, green onions, and sesame oil
Escabeche de Pescado — fried fish pickled in a spicy sweet and sour sauce with aji panca, red onion, carrots, and celery
Born in Peru and based in San Francisco, California, 
Nico Vera
 is the founder, chef, mixologist, writer, and photographer for 
Pisco Trail
. As a regular teacher and guest chef at 18 Reasons, his pop-up dinners and classes are a gastronomical tour of Peru's criollo cuisine and its unique culinary history. Visit 
Pisco Trail's calendar 
for a preview of upcoming events, or explore cocktails and recipes that are a 500 year fusion of Inca, Spanish, African, Chinese, and Japanese ingredients and cultures. In addition to the blog, you can follow Pisco Trail's adventures on 
Twitter
, 
Facebook
, and 
Instagram
.