Winemaker Dinner with Ryme Cellars + Chef Michaela Rahorst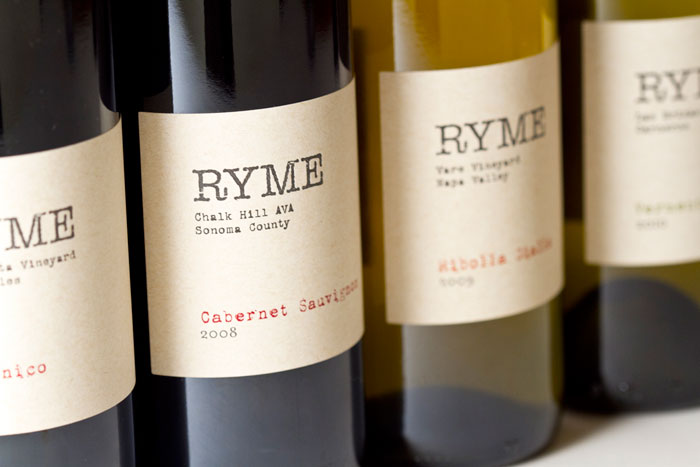 A four-course meal paired with wine.
As with all good stories, this is really about a love affair. Ryme winemakers Ryan and Megan met while working as seasonal cellarhands in Australia, and fell in love over a shared passion for great winemaking and obscure Italian grape varietals. Back in California, they crushed their first ton of Aglianico in 2007, and Ryme Cellars was born. Their wines celebrate Italian varietals like Vermentinos, Ribolla Gialla, and Aglianico, not merely because they are unusual, but because Megan and Ryan believe they are perfectly suited to some of California's wine-growing microclimates. Like great old world wines, Ryme vintages pair perfectly with food. Chef Michaela's menu for this dinner reflects Ryme's roots in both rustic Mediterranean and contemporary California culture.
MENU
Cucumber, snap pea and green farro salad with mint
Vermentino 2016
Liver mousse with spring onion marmalade
Ribolla Gialla 2013
Eggplant polpette with feta and olives
Cabernet Franc 2014
Bavette steak with roasted mushrooms and spinach
Aglianico 2013
Chocolate sea salt cookies
About Ryme Cellars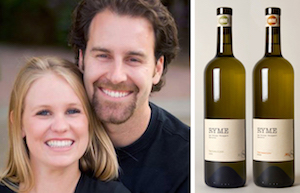 Before starting Ryme, Ryan and Megan (Ry+me!) have worked at wineries such as Pax Wine Cellars, Peay Vineyards, Sine Qua Non, and Marcassin. Ryme Cellars wines are produced at the Wind Gap winery, where Ryan is the Assistant Winemaker for Pax and Pam Mahle's newest project. Megan and Ryan started Ryme Cellars in 2007 with one ton of Aglianico. Excited by the intensity and complexity of this wine, they embarked on producing intriguing wines of varieties that they personally enjoy. To date they make two Vermentinos, Ribolla Gialla, Cabernet Sauvignon, Cabernet Franc and Aglianico under Ryme. In 2011, they wanted to expand our production to include some great Sonoma County vineyards that produce the type of Pinot Noir and Chardonnay that they love to drink. For this task, they created a new label called Verse Wines, as a compliment to the more esoteric Ryme portfolio. With Ryme & Verse Ryan and Megan aspire to make honest and expressive wines that exhibit the characteristics of the variety and place from which it came.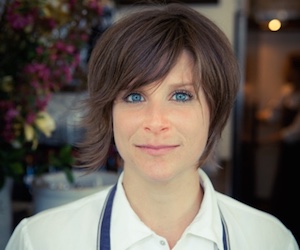 About Chef Michaela Rahorst
Michaela Rahorst has honestly been cooking all her life. Her mom would tie a flour sac towel around her waist and stand her close by on a chair and let her "help" from the very early age of 4. Growing up on a farm in Nebraska, there was always work to be done, and Michaela always found herself in the kitchen. 
After graduating from the University of Nebraska at Kearney with a double major in Comprehensive Biology and Spanish, Michaela moved to San Francisco and secured a job in medical research. Soon unsatisfied, she decided to attend the CCA in 2003. Her externship and first job out of school were at Campton Place Hotel under the helm of Daniel Humm. She worked with Chef Humm for two years, moving through every station in the kitchen and learning from the great cooks that passed through. It was there that she met Christopher Kostow. In 2007, Michaela trekked to Mountain View to work as Chef Kostow's sous chef at Chez TJ. Once Chef Kostow signed on with Meadowood, Michaela was seeking a job in San Francisco. She introduced herself to Melissa Perello, who was just launching her Monday Night Dinner series. Michaela worked along side Chef Perello over the next year with the dinners and other events and fell in love with her flavors and style of cooking. Michaela helped Chef Perello open Frances in 2009.
It was at Frances that Michaela found her home in the kitchen and developed her own personal style of cooking. She was Chef de Cuisine for two years. In October of 2016, Michaela left Frances in order to take some time to explore her next steps.