Bi-Rite Wine Sale Tasting (Tasting 1)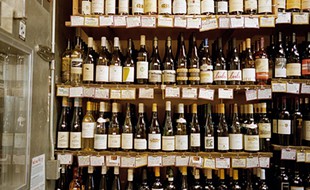 Wondering what's new and exciting on the Bi-Rite shelves? Join wine buyer Trac Le and this team for an afternoon of wine tasting to discover new wines and make new friends. Be the first to taste over 25 of their favorite wines, including limited allocations and exclusive new releases as part of their Spring Wine Sale.
You will receive personalized advice and sommelier service, as well as the opportunity to buy wines at the event and receive 20% off orders of 12 bottles or more. Receive a free bottle of Bi-Rite Cotes du Rhone with a purchase of a case at the tasting!
You must be at least 21 years of age to attend.
For the second tasting at 4 pm, click here.