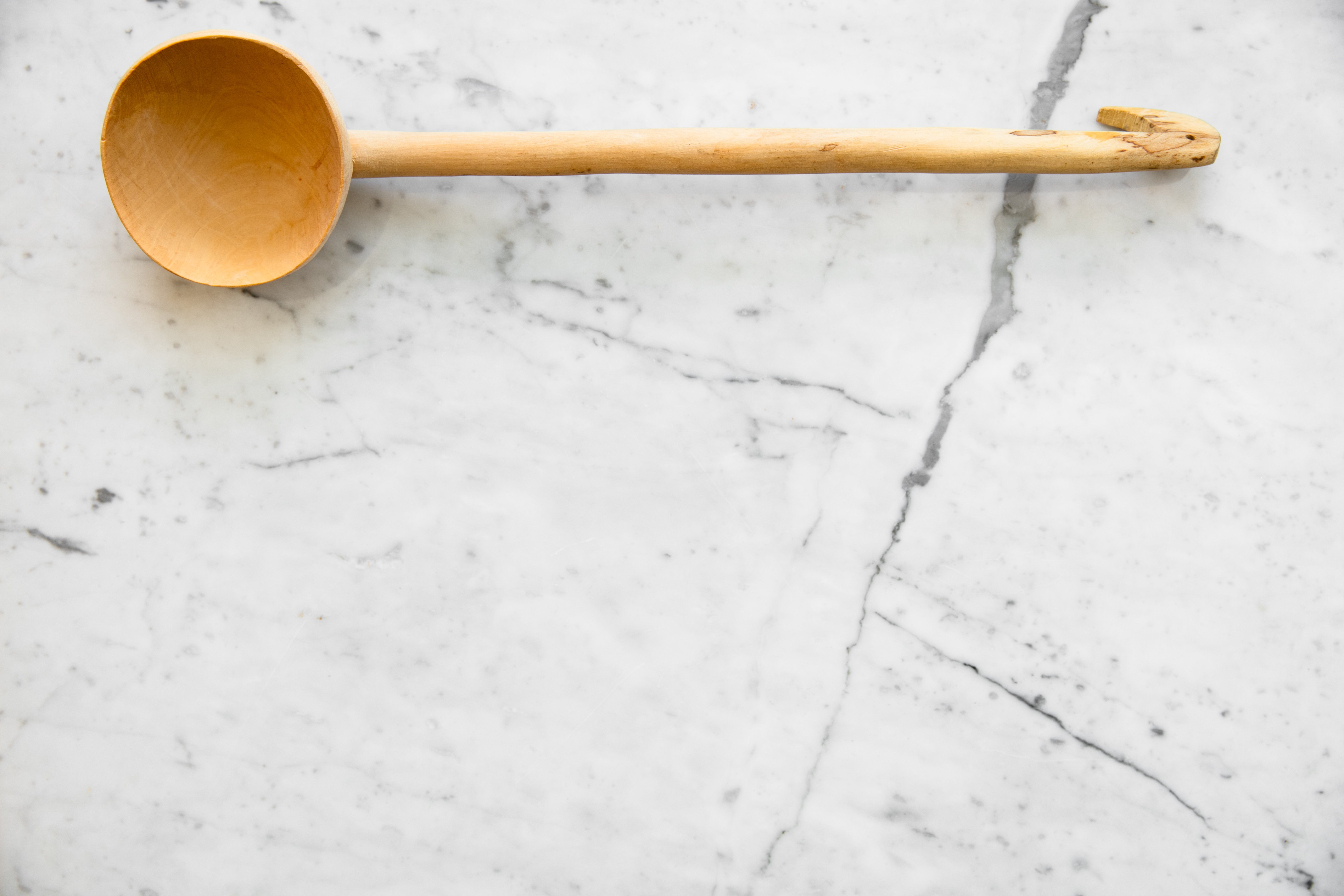 A hands-on cooking class culminating in a dinner served with wine and beer.
Spring approaches and the days lengthen, pulling us away from winter roasts and braises and toward simpler preparations that highlight the freshness of new produce. When made in large batches, soups can feed you for days, so you can spend more of your free time outdoors in the sun!  Celebrate the season and its bounty with Mike Weller and with soups that come together quickly, but are impressive enough to entertain friends and family. 
MENU:
Good Bread and Butter, Spring Salad
Assorted Vegetable "Cream" Soups (Dairy free, or not!): a simple technique that can be modified to whatever vegetables you have.
Chicken Tortilla Soup: chicken, avocado, tomato, chili, fried tortilla haystack, cilantro. Learn how to impressively plate and pour tableside to wow your guests.
Crispy Skin Salmon, Warm Golden Potato Salad, Watercress Sauce: Soups don't require bowls! Have fun with Mike and use watercress soup used as a pool of "sauce."
Art Gallery Strawberry Champagne Dessert Soup with micro-basil sprouts, balsamic vinegar syrup and Bi-Rite Creamery vanilla ice cream. An easy, refreshing dessert!
Born in the Haight Ashbury neighborhood of San Francisco, 
Mike Weller
 grew up in suburbs of San Jose, where he discovered cooking as his first profession and lifetime passion. After wandering through typical teenage jobs at pizza joints and ice cream parlors, Mike's first "restaurant" job was with Sambo's Coffee Shops, slinging hash and cooking eggs for the bar rush and Sunday breakfast crowds.  He moved on to help open several restaurants, attend the California Culinary Academy, and study under European chefs with Michelin backgrounds. Later, Mike served as an executive chef for catering companies, wineries and country clubs.  When his son was born, Mike transitioned his career into teaching, returning to the CCA where he eventually became the Executive Chef and Director of Academics.  Having taught for Le Cordon Bleu North America in both online and brick and mortar schools, Mike is thrilled to return to teaching in a neighborhood-based community.  When he is not teaching he tends to his backyard garden, helps his wife to can and preserve food, and loves to cook for his friends and family.