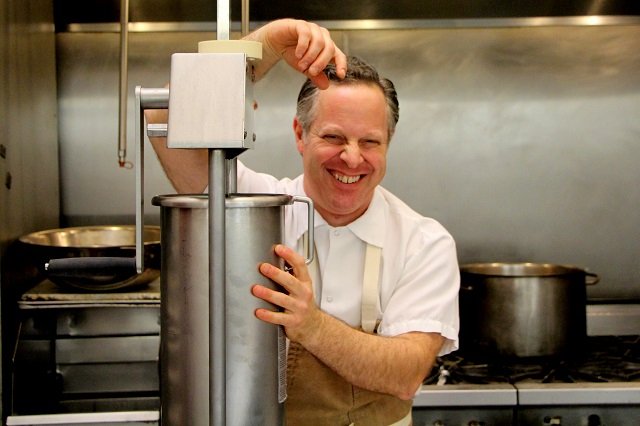 A hands-on class culminating in dinner served with wine and beer.
Ever wonder what makes that cafe's pork chop so juicy?  Or how sushi chefs make magic out of raw fish? Brines, cures and marinades, that's how!  
In this course, Peter Temkin will share simple and satisfying techniques that will elevate any home dish into restaurant quality cuisine.
MENU
Santa Maria Tri-tip tacos with charred scallions and heirloom tomato salsa, fresh basil
Scallop ceviche with pickled beets, local avocado and citrus
Fried chicken wings with housemade blue cheese dipping sauce / radishes with coarse salt and parsley
Pete Temkin has been cooking in the Bay Area for the past 15 years.  After attending City College of San Francisco's Culinary Arts and Hospitality Program, he went on to open high-profile restaurants such as Nopa and Spruce.  After serving as ShowDogs' in-house charcuterie chef for the past 5 years, Temkin recently launched Meat By Pete, an artisan smokehouse and sausage kitchen.