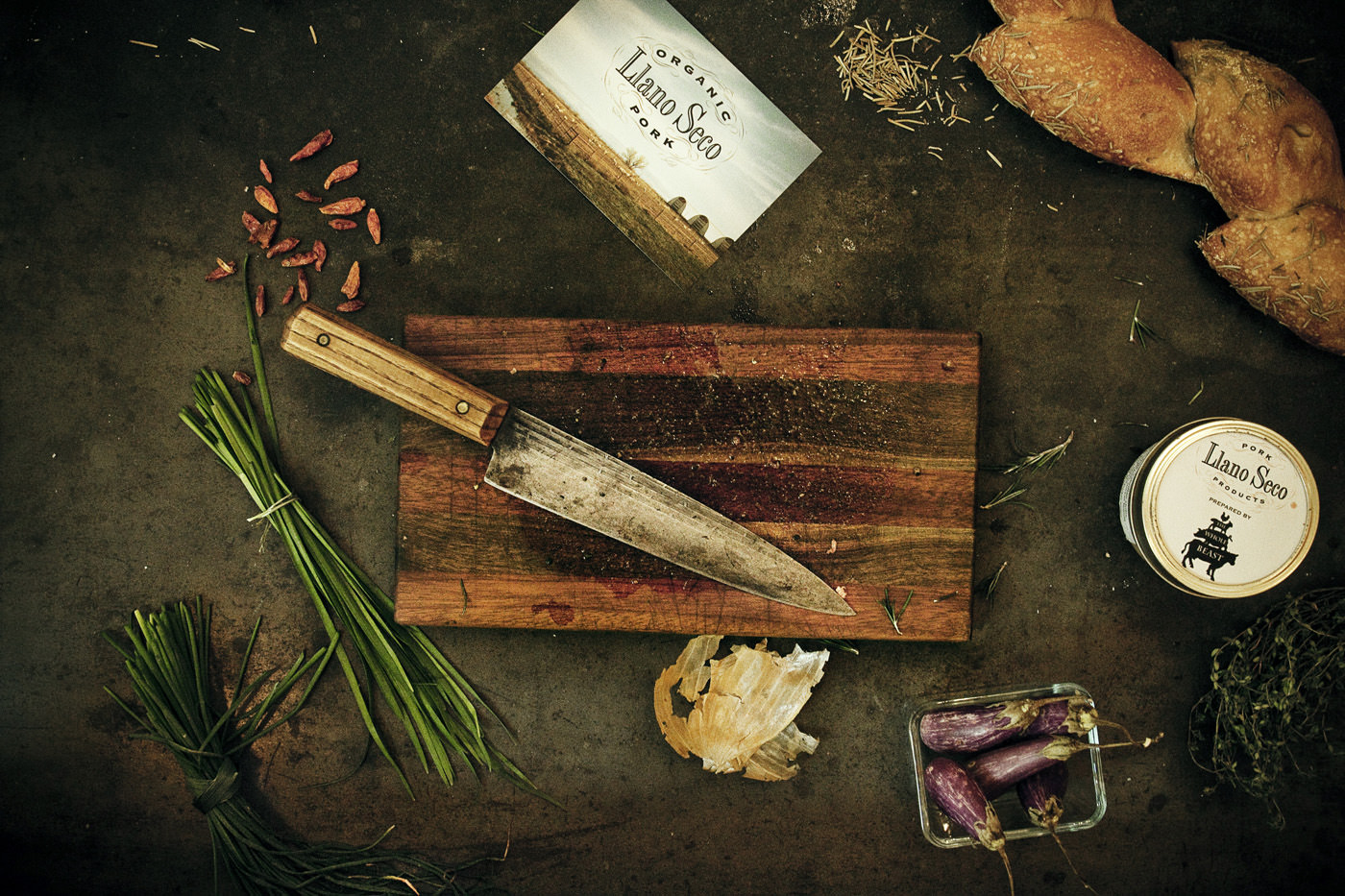 A three-course dinner. Wine and beer will be available for sale, or you may BYOB.
Granted to Sebastien Kaizer by Governor Pio Pico in 1841 and purchased by John Parrott in 1861, Rancho Llano Seco is an original and in tact Mexican land grant parcel on the banks of the Sacramento River that has been in Charlie Thieriot's family for six generations. Their purpose is to preserving the richness of 18,000 acres of wild California, while maintaining gentle land stewardship and a holistic approach to ranching. Llano Seco responsibly raises pigs and cattle and produces heirloom beans and ancient grains.  
Join us for an evening with Charlie, as he shares the history of Llano Seco and discusses the realities of running a mid-scale sustainable operation, and the issues that arise in balancing careful animal husbandry and farming methods while growing a successful business. 
Dinner will feature Llano Seco's bounty and will be cooked by Chef Jeff Amber of Bi-Rite Market.
MENU
First course:
Summer pole beans, goat cheese, crispy pork cracklins, and spiced honey vinaigrette
Second course:
Stuffed squash, with ham, bacon, roasted peppers, sweet corn
Third course:
Braised pork shoulder with Llano Seco spelt, heirloom tomato, salsa verde, and sunny egg
Dessert:
Summer fruit hand pies and ice cream from Bi-Rite Creamery, featuring Llano Seco lard in the pastry crust
With a background in newspapers, not only as an editor at the foreign desk for the Buenos Aires Herald but also in sales and advertising for the Houston Chronicle, Charlie Thieriot knows the importance of getting a message out. In 2009, Charlie began to help on the management side of Llano Seco Meats, and the branded products department of his family's operation.  In 2013, Charlie launched the production of Llano Seco heirloom beans and has now begun ancient grains cultivation and milling. Working closely in partnership with the Non GMO project and also as a member of Global Animal Partnership, it is imperative for Charlie to be able to talk about the importance of supporting a local and humane pig husbandry industry.