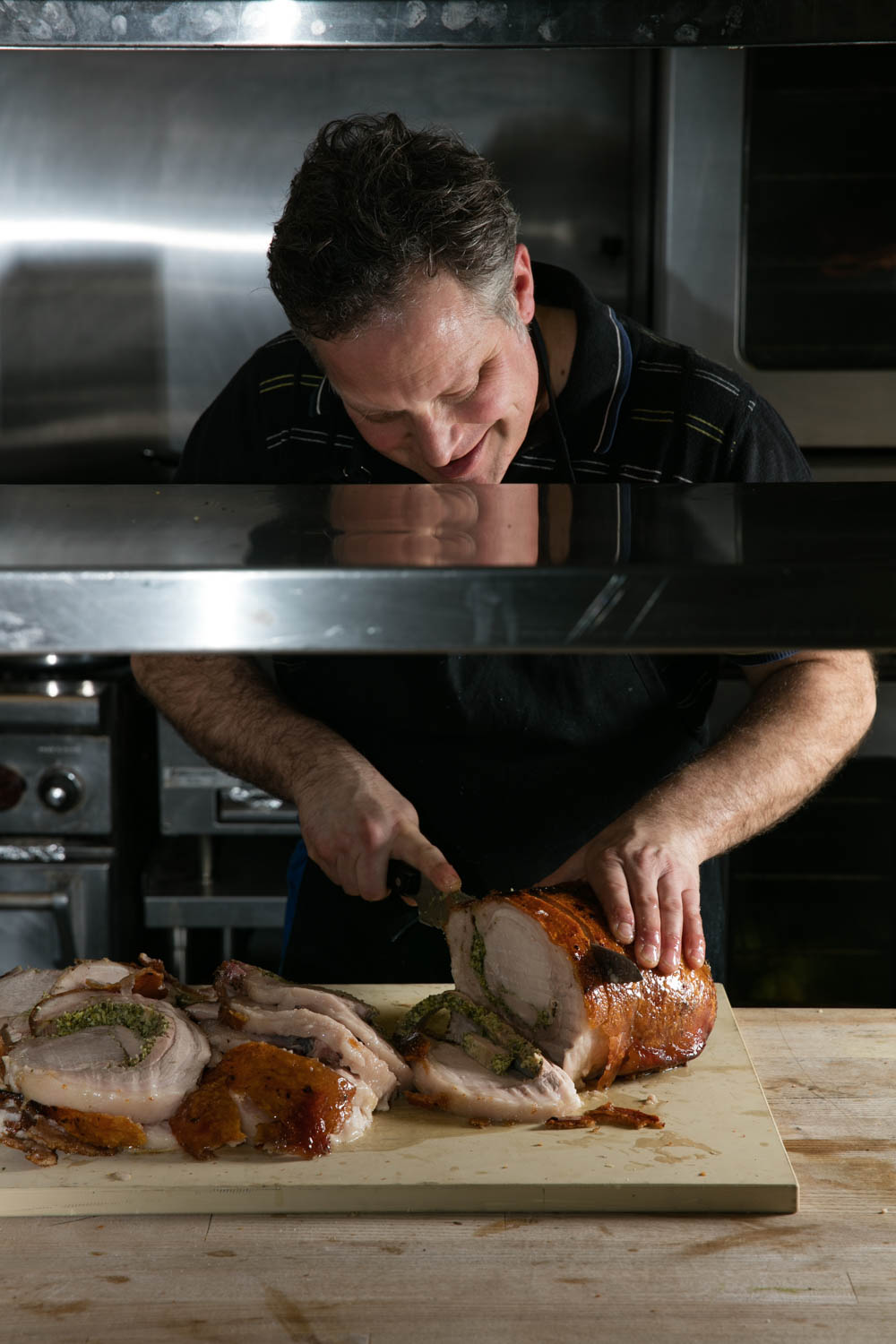 If chicken and beef are your stand-by meats, you've been missing out; the other white meat is just as flavorful and easy to transform into myriad meals that look like they took a lot more time and effort than they actually did. In this hands-on class, Chef Peter Temkin will share three of his favorite techniques for putting pork in your weeknight dinner rotation. The class will culminate in a dinner served with wine and beer. 
MENU
Soy-Braised Pork Belly with Three Happiness Rice
Smothered Pork Chops with Roast Veg
Roasted Pork Loin in the style of Porchetta
All served with a seasonal salad, local braised beans, and good bread
Pete Temkin has been cooking in the Bay Area for the past 15 years.  After attending City College of San Francisco's Culinary Arts and Hospitality Program, he went on to open high-profile restaurants such as Nopa and Spruce.  After serving as ShowDogs' in-house charcuterie chef for the past 5 years, Temkin recently launched Meat By Pete, an artisan smokehouse and sausage kitchen.